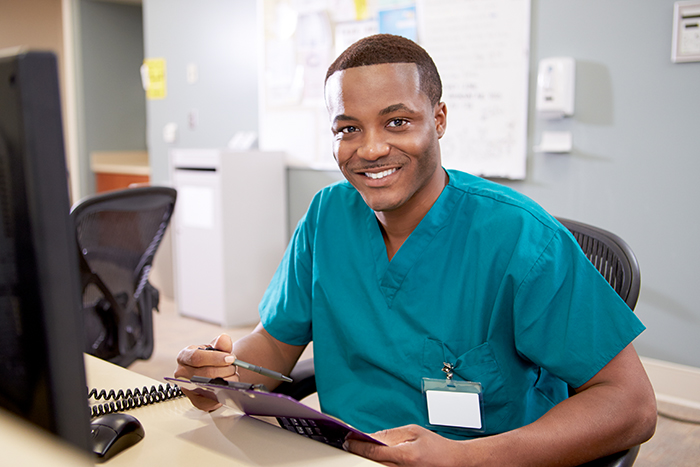 In as few as 24 months, you can earn an occupational certificate as a medical coder and biller at South Florida State College. This program equips you to become skilled in classifying medical data from patient records and translating diagnoses and procedures into a coded system of information—the current International Classification of Diseases, ICD-10. Further, you would be trained to file insurance claim forms with an emphasis on legal and ethical responsibilities, data quality, and financial reimbursement.
You will learn the many codes that represent symptoms, medications, and diagnoses. This program will also prepare you for specializing in areas of coding such as cancer tumor registry, interventional radiology, pediatrics, long-term health, and other areas of the medical field.
Employment Options
Students who successfully complete the Medical Coding and Billing certificate program will be prepared for employment in various health care settings, such as hospitals, physician's offices, clinics, ambulatory care facilities, nursing facilities, and major health insurance companies, and you can work from home for billing and coding companies. You can work full-time or part-time. As you become more experienced in coding and billing, you will have greater ability to advance. Further, medical coders and billers can work anywhere in the United States.
What You Will Study
Introduction to ICD-9 and ICD-10 coding
Medical terminology
Anatomy and physiology
Pathophysiology
Pharmacology
Electronic medical records
Inpatient coding
Ambulatory surgery coding
Advanced coding
Physician coding
Reimbursement systems
Law and ethics, medical
Career Outlook
The outlook for a medical records coder is expected to grow 21 percent by 2020.
With the implementation of ICD-10, the demand for new coders has grown. As productivity has decreased, it has affected the financial aspect of many hospitals. This has created an increase of openings within many different types of settings.
As the U.S. population grows, the demand for medical coders and billers will increase to meet the number of patient claims.
Potential Earnings
The salary outlook ranges from $34,000 for beginning medical coders to $72,000 for more experienced coders. Facilities are beginning to hire new coding applicants as they are freshly trained with the new coding system.
Admission Requirements
For admission requirements for SFSC's occupational certificate program in Medical Coding and Billing, consult the SFSC College Catalog, an SFSC advisor at 863-784-7131, or the program director at 863-784-7325.
Gainful Employment Disclosure
Contacts
Sandy Milakovich
Instructor, Medical Billing and Coding
milakovs@southflorida.edu
863-784-7449
Cindy Kinser
Department Chair, Business and Computer Technology
kinserc@southflorida.edu
863-784-7325