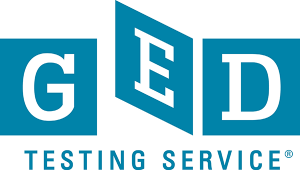 The General Educational Development (GED®) measures a person's academic skills and knowledge in four content areas: Reasoning through Language Arts, Mathematical Reasoning, Science, and Social Studies. Once you successfully complete all four modules, you are awarded a high school equivalency diploma.
Scheduling

Open an online account with GED® Testing Services. Use the GED® website to register and pay for your class. Read the GED® Scheduling Guidelines as these apply in addition to standard Testing Center guidelines. You may schedule one test at a time, multiple tests in one sitting, or the entire exam in one sitting. You must earn a minimum of 145 points on each module to earn your high school equivalency diploma.If you successfully pass the exam, you will receive a copy of your GED® transcriptions and State of Florida high school diploma by secure email. SFSC Adult Education students and those who wish to enroll in SFSC should forward the email to: RecordsTranscripts@southflorida.edu. The GED® exam is only offered at the Highlands Campus
Exam Day
On the day of your exam, bring in a valid form of photo identification. If you do not present a valid ID, your test will be rescheduled. Valid forms of ID are:
Driver's license
Passport (must have a signature)
Permanent resident card
Military identification card
Province identification card
You must arrive at least 15 minutes prior to your scheduled test time. Otherwise, your test may be rescheduled, and you will be required to pay another exam fee.
Once checked in, you will be required to store all electronic devices and personal items in a secure locker prior to and during testing.
Testing candidates are the only ones allowed in the Testing Center; this includes children and guests of the testing candidate. Children are not allowed to be unattended outside of the Testing Center or any other area of the college during testing.
Fees
The cost is $32 per module or $128 for the entire exam. There is no proctor fee for SFSC students only.
Retesting
You may take a test in the same subject three times without a waiting period. However, you may not take the same test more than once on the same day. If you have not passed the test after three attempts, you must wait 30 days before retaking the test. The fee for retakes is $12, valid for 12 months after your first attempt at passing the test. Fees are subject to change. Consult GED® Testing Services for current exam fees.
Helpful Links