SFSC is a Castle Worldwide Authorized Test Center. Castle offers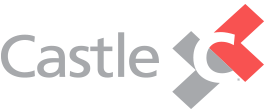 candidates the ability to obtain certification and licensures from various fields: Engineering, Medical Technology, Physical Fitness, and many more. These high stakes certification exams assess the knowledge and skills of employees for training purposes or a pre-employment check for potential hires. For more information about Castle exams, visit https://www.castleworldwide.com/cww/take-a-test/.
Scheduling
To schedule a Castle exam, visit https://www.castleworldwide.com/cww/take-a-test/. Locate the exam you wish to take and then follow the prompts to register and schedule. Once, scheduled, you will be given all the information about our testing location. Please note, this exam is only offered on the SFSC Highlands Campus.
Exam Day
On the day of your exam, bring in a valid form of government-issued photo identification. If you do not present a valid and acceptable photo ID on test day, you will be required to reschedule your exam for a time when you can produce a valid and acceptable ID. Acceptable forms of ID are:
Driver's license
Passport
Government-issued/State Identification
Military identification card
Bring your Castle confirmation letter/admission ticket which holds your exam password.
You must arrive at least 15 minutes prior to your scheduled test time. Arrival of 15 minutes later than your scheduled test time may result in the need to reschedule your exam; this is contingent on Testing Center availability. A reschedule could result in the need for the examinee to pay another exam fee.
Once checked in, you will be required to store all electronic devices and personal items in a secure locker prior to and during testing.
Testing candidates are the only ones allowed in the Testing Center; this includes children and guests of the testing candidate. Children are not allowed to be unattended outside of the Testing Center or any other area of the college during testing.
Fees
Fees vary according to the exam being taken and will be paid directly through the Castle website upon scheduling. There will be no additional fees paid to the Testing Center by the testing candidate.
Retesting
Retesting policies vary by test vendor. Please refer to the test vendor's website or your account page to determine retake policies.