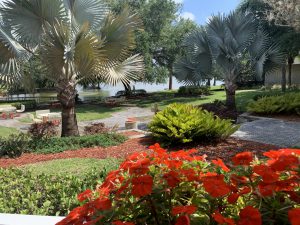 The District Board of Trustees has announced that the search is underway for the next president of South Florida State College (SFSC).
Applications and nominations for the position of president of SFSC are currently being accepted until the position is filled.
The target date for applications is: January 31, 2023
If you have any questions or suggestions, or would like to make a confidential inquiry, please contact:
---
On June 30, 2023, South Florida State College's fourth president, Dr. Thomas C. Leitzel, will retire after serving the College for 10 years. A 25-member screening committee has formed to search for his successor and is assisted in its work by ACCT Searches, part of the Association of Community College Trustees (ACCT). The president is appointed by the Board of Trustees and the committee plans to make its recommendation to the Board in spring 2023.
South Florida State College (SFSC) celebrates a successful and exciting decade and looks forward to an even brighter future. It begins the search for a new president from a position of strength. The College has enjoyed four distinguished presidents since it was established in 1965. SFSC also:
---
This site has been established as a way of keeping the SFSC community informed. The District Board of Trustees has sought input from students, faculty, staff, alumni, and residents of the service district of DeSoto, Hardee, and Highlands counties. We hope that you will visit this site often in the coming months, as it will be updated periodically.