AVON PARK, Fla. – Dec. 7, 2021 – On Monday, Dec. 6, 22 graduates of South Florida State College's (SFSC) Associate Degree in Nursing (ADN) program were honored in a traditional pinning ceremony in the Alan J. Wildstein Center for the Performing Arts at SFSC's Highlands Campus in Avon Park.
The graduates are Crystal Abesamis, Debbie Arias, Karl Asumen, Sonia Becerra, Tessa Brewer, Cole Bronson, John Morgan Clyatt, Raylee Coleman, Jessie Cox, Caitlin Cwalinski, Sarah Elders, Diana Eugenio Hernandez, Kayti Ezard, Jodie Ferreira, Adriana Galindo, Samantha Hazard, Kimberlee Layton, Jenny Lopez, Eduardo Magana, Morgan Mimbs, Gloria Onyishi, and Adrianna Springsteen.
Each year, ADN graduates award the Golden Duck to someone who has served as a mentor to the students in the program. The D.U.C.K. acronym represents the foundational elements of the mentoring arrangement: Developing, Understanding, Compassion, and Knowledge. During the ceremony, ADN graduate Crystal Abesamis presented the 2021 Golden Duck Award to Dr. Veronica Walker, an SFSC Nursing Education adjunct instructor and nurse practitioner in Lake Placid.
Mary von Merveldt, director of nursing education, indicated that it was St. Nicholas Day and compared St. Nicholas' life with those of the graduates. "He was said to be humble, compassionate, and generous. He shares this with you — the way you care for your patients and each other is inspiring. You also have another commonality with St. Nicholas – you, too, help with a global health crisis. Nicholas was believed to have lost both his parents to an epidemic at a young age. Academically, you've faced difficult days as a result of the pandemic and the challenges that come along with nursing school. Some of you have faced tough personal circumstances, but have persevered no matter what life has thrown at you. My wish for you is that you continue to give in spite of your circumstances. That you bless others through your generosity, compassion, and that you are blessed in return."
During the ceremony, the graduates' loved ones presented them with their individual nursing pins. The graduates, then, passed the flame of a lamp, one to another, before reciting the Nightingale Pledge.
Von Merveldt explained the origins of the Nursing pinning and the importance of the lamp lighting ceremony to the graduates: "The pinning we know today originated in the 1850s at the Nightingale School of Nursing at St. Thomas Hospital in London. Having been awarded the Red Cross of St. George for her selfless service to the injured and dying during the Crimean War, Florence Nightingale chose to extend this offer to her most outstanding graduating nurses by presenting each of them with a medal of excellence. The presentation of the lamp is a symbol of the caring devotion nurses administer to the sick and injured in the practice of nursing. After nurses were pinned, Nightingale would light a lamp and pass the flame to each nurse as they recited the pledge. The passing of the flame represents a formal welcoming of new nurses to the profession. Florence Nightingale personifies competence, compassion, courage, selflessness, determination, and initiative. These nurses' values are yours to pass along to those you work with, teach, or mentor. But most importantly, they are a blessing to those under your care. The memories of this special ceremony will remain with you throughout your career as you carry on the sacred legacy of caring and excellence that is nursing. I am honored to be the first to welcome you into the discipline of professional nursing."
Graduates of the ADN program become registered nurses by passing the National Council Licensure Examination (NCLEX) for Registered Nurses. SFSC nursing graduates are usually fully employed in nursing within a few months of graduation.
SFSC's ADN program is the only nationally accredited nursing program in its service district of Highlands, Hardee, and DeSoto counties. It is accredited through the Accreditation Commission for Education in Nursing (ACEN).
SFSC offers ADN program options for students interested in becoming registered nurses: a two-year Generic-RN program, a two-year Evening/Weekend RN program, and a one-year Transition-LPN to RN program. The College also offers a Bachelor of Science in Nursing (BSN) program and an 11-month Practical Nursing (PN) program. For program entry requirements, consult the SFSC College Catalog online at southflorida.edu  or contact Danielle Ochoa, Health Sciences Division advisor at 863-784-7027 or by email at healthsciences@southflorida.edu or Danielle.Ochoa@southflorida.edu.
AVON PARK, Fla. – Dec. 3, 2021 – South Florida State College (SFSC) celebrates its new graduates with a Commencement ceremony on Thursday, Dec. 16, at 6:45 p.m., at the Alan Jay Wildstein Center for the Performing Arts, SFSC Highlands Campus, in Avon Park.
The Commencement speaker is Madeline J. Charles, who graduates with her Bachelor of Science in Nursing (BSN). In June 2020, she earned her Associate Degree in Nursing (ADN) at SFSC. She is a member of Phi Theta Kappa Honor Society and the Student Nurses Association. Charles plans to earn her Master of Science in Nursing to become a certified nurse midwife and open a birthing center.
Approximately 346 students will have met the SFSC requirements by fall Commencement. Of these, 26 will receive their Bachelor of Science in Supervision and Management (BAS-SM), four will receive their Bachelor of Science in Nursing (BSN), one will receive their Bachelor of Science in Elementary Education (BSEE), 108 will receive their Associate in Arts, 51 will receive their Associate in Science, 45 will receive their State of Florida High School diplomas, and 111 will receive career certificates or college credit certificates. Students participating in the Commencement ceremony will total 125.
Mace bearer and chief marshal for Commencement is Thomas Bush, and marshals are Joan Briand, Kathleen Capo, Jennifer Groves, Robert Hampton, Dr. Theresa James, Cindy Kinser, Garrett Lee, Michelle Macbeth, Ricardo Pantoja, Dr. Mintoo Patel, Andrew Polk, and Tina Stetson.
AVON PARK, Fla. – Dec. 3, 2021 – The Museum of Florida Art and Culture (MOFAC) at South Florida State College (SFSC) has mounted a Florida wildlife exhibit featuring the work of photographer Cindy Rose Eaton. The exhibit is on display in the Lobby Gallery of the Alan Jay Wildstein Center for the Performing Arts at SFSC, now through Monday, Jan. 31.
Eaton is an award-winning, Florida-based artist who, over the past 16 years, has become a highly respected professional Everglades wildlife and nature photographer.
"My love for nature, especially living in Florida with the abundance of birds and water habitats, has had a tremendous impact on how I shoot and capture unique images," Eaton said. "Highlands Hammock State Park in Highlands County has become a favorite hangout to shoot photos, along with Florida beaches on the Gulf of Mexico and the Atlantic, as well as wherever my travels take me – to Montana, New England, Switzerland, and beyond."
Eaton's art reflects her keen interest and appreciation for this unique ecosystem. She shoots with her heart to capture, expose, and help preserve this fragile ecosystem. Her uniquely styled imagery brings intricate details up close to the viewer and reflects her personal commitment and her desire to represent each photograph as lifelike as possible.
Eaton is a native of Montana, but she has lived in Florida for more than 17 years. During this time, she has developed a love and passion for southern Florida's spacious and magnificent River of Grass and the flora and fauna that are found throughout. Her photographic vision has been exhibited in many galleries and art expositions throughout Florida.
The Alan Jay Wildstein Center for the Performing Arts at SFSC is located at 600 W. College Drive in Avon Park. The Lobby Gallery is open to the public during MOFAC's hours Wednesday through Friday, 12:30 – 4 p.m. Patrons of the Wildstein Center may visit the museum one hour prior to matinee and evening performances. MOFAC will be closed Saturday, Dec. 18 and reopen on Friday, Jan. 7, 2022.
For more information about MOFAC and its programs, contact Dale McDaniel, MOFAC manager, at 863-784-7240 or by email at Ivan.McDaniel@southflorida.edu.
AVON PARK, Fla. –Dec. 2, 2021 – As a child, Madeline ("Maddie") Charles wanted to become a doctor — specifically, a pediatrician, because she loved children. As she grew up and spent time researching the field, she decided that, as a nurse, she could build stronger relationships with patients.
Years later, Charles graduates with her Bachelor of Science in Nursing (BSN) from South Florida State College (SFSC) and will be the student speaker at the College's Commencement on Thursday, Dec. 16 at 6:45 p.m. at the Alan Jay Wildstein Center for the Performing Arts on the Highlands Campus in Avon Park.
All through her school years, Charles was studious and attentive. While attending Avon Park High School, she was enrolled in SFSC's dual enrollment program, which allowed her to take college-level courses. She graduated in the top 10% of her high school class and qualified for a Bright Futures scholarship to college.
However, obstacles came her way in her young life. Growing up, her mother had Lupus, an autoimmune disease that can cause inflammation throughout the body. And her father was a missionary, a job that took him away to Haiti frequently and for long periods of time. When she was 15 years old, the family moved from Homestead, Fla. to Avon Park. Shortly before the move, Charles discovered that she was pregnant.
"At Avon Park High School, people were supportive," Charles said. "I even had two teachers who threw my baby shower for me, and I got many supplies to help me during my first year of being a mother."
Although Charles was preparing to have a child, she was determined to continue her education. "When I told my school counselor, Mrs. Griffin, that I wanted to graduate that school year, she didn't look at me and say, 'You don't want that much on your plate. You're pregnant, and you're going to have your baby in the middle of the school year.' Instead, she said, 'I'm going to show you how you can get it done.' And she did. She helped me graduate and made sure that I met all my requirements and graduate with a Bright Futures scholarship." Charles' daughter, Arabella or "Bella," was born during Thanksgiving break in Charles' senior year in high school.
In the meantime, the pastor at Charles' church — Avon Park Lakes Baptist Church — had recommended that she attend parenting classes at Choices Family Resources Center in Avon Park, a family planning center. At the center, she could earn "Baby Bucks" to use in its store for diapers, clothing, a car seat, a crib, and more.
"Although I don't attend parenting classes anymore, the counselors from that program are still in our lives today," Charles said. "Now, I volunteer there as much as I can. As a volunteer, I restock the store, watch children of clients while they take parenting classes, and answer phone calls."
"Bella was 2 or 3 years old when I started the Nursing program at SFSC," Charles said. "I was able to take her to the RCMA Avon Park Child Development Center from 8 a.m. to 2 p.m., which fit amazingly into my class schedule — we had classes 8:30 a.m. to 1:30 p.m." On days when she had Nursing clinicals or labs in the afternoon, Charles could rely on a married couple from church to pick Bella up from RCMA.
Charles was inspired to go into nursing because of her mother. "My mother got her master's degree in criminal justice while having lupus," she said. "She never got to use her degree, because she passed away. But seeing how she had an illness and still worked toward a degree, drove me. My mother had many episodes where her systems would flare up so much she needed acute care at the hospital. Seeing how the nurses, who worked 12 hours at a time, provided care to her really touched me. They made a connection with me, everyone in my family, and my mother. That's the kind of connection I wanted to make with other people."
Charles was accepted into SFSC's Associate Degree in Nursing (ADN) program and graduated in 2020. While a student, she was a member of the Student Nurses Association and was invited to join the Phi Theta Kappa Honor Society. She also participated in the Work-Study program, tutoring other students in SFSC's Tutoring and Learning Center Math Lab.
After graduation, she began working on the Progressive Care Unit at AdventHealth Sebring. "On that floor, we usually take care of post-surgical patients and those with a cardiac issue or patients who need close monitoring, but not Intensive Care Unit-level of care. However, from August 2020 until about April 2021, the floor was primarily patients being treated for COVID-19."
Charles now works as a nurse in the Labor and Delivery Unit at the hospital. She plans to give herself a year off from studies after earning her bachelor's degree. "In 2023, I'll be starting a master's program to become a certified nurse midwife," she said. "During my year off, I want to use that time to get experience in a health care office — perhaps, shadowing the doctors or a nurse practitioner that has their own practice. I'd like to learn the business side of health care — dealing with insurance, scheduling patients, how to protect healthcare records. I'd like to couple all that with my master's education to be able to open a practice here in the community in the future."
Charles' advice to single parents considering college is this: "This community is good at lifting up the elderly and single mothers. And Highlands County is pro-family. Research is your best friend. When it comes to resources in the community, you could miss out on what they provide for you. Everyone goes at their own pace. Even if it takes you longer, college shouldn't be seen as a stressor permanently. You may need to take one class at a time. Once you see how demanding one class is, you may then be ready to take more during a semester."
AVON PARK, Fla. – Nov. 29, 2021 — South Florida State College (SFSC) recently received another $30,000 donation from Duke Energy Foundation. In September 2021, SFSC received a grant from the Duke Energy Foundation to enhance the College's Electrical Lineworker Program through an initiative called "Increasing Training Opportunities for Electrical Lineworker Students by Expanding Training Capacity and Improving Safety."
"Supporting South Florida State College's Electrical Lineworkers is vital to developing a diverse workforce to help support the needs of the energy industry," said Nancy Dodd, Duke Energy Florida community relations manager. "Our continued collaboration with SFSC helps strengthen the vitality of the communities we serve, today and in the future."
The most recent $30,000 donation from the Duke Energy Foundation will help further enhance the College's Electrical Lineworker Program. "Because the program is growing, we'd like to purchase more climbing equipment and hardware, such as poles, transformers, and conductors, and to upgrade our current vehicles," said Christopher Yeomans, electrical  distribution professor. "Upper body strength is important for students in the Lineworker program, so we'd like to purchase gym equipment for our Lineworker lab that will assist students in building that upper body strength."
SFSC's Electrical Lineworker Program prepares students to work as electric line technicians in the construction, maintenance, and repair of electric utility overhaul and underground systems. Through 1,500 contact hours of training at the College's Hardee Campus, students gain an understanding of electrical systems, operations, and safety while mastering competencies in electrical distribution, basic electrical theory, and underground electrical construction operations. They learn how to maintain electric power systems and use electrical distribution equipment. The program provides practice in climbing, framing, building single and three-phase overhead lines, pole top and bucket rescue techniques, operating bucket trucks, and maintaining and repairing underground systems. Students who successfully complete the program earn a Career Certificate.
For more information about SFSC's Electrical Lineworker Program, contact Christopher Yeomans, electrical distribution professor, by emailing yeomansC@southflorida.edu or calling 863-784-7045.
AVON PARK, Fla. – Nov. 19, 2021 –SFSC inducted 24 students into its Tau Epsilon chapter of the Phi Theta Kappa (PTK) honor society on Friday, Nov. 19. 
With families and fellow students looking on, the inductees recited an oath of membership, joining the honor society that recognizes distinguished academic achievement by students enrolled in two-year academic programs.
The guest speaker was Dr. Mark Bukowski, SFSC's dean of student services. He advised students not to dwell on day-to-day annoyances but to focus on making an impact that would last into the future. He encouraged each new inductee to look for their own unique ways to be helpers to their fellow students and in their communities.
"Leave a lasting impression on people you work with and see every day. Never take for granted the effect you have on other people. You may not think about it on a daily basis, but you have a huge effect on other people's lives and how successful they are."
Dr. Bukowski said simple courtesy goes a long way in sustaining other people and that a simple smile to another person passing by in the hall may be the only encouragement they've had all day.
"Remember, we're all fundamentally the same," Dr. Bukowski said. "We want to be appreciated. We want to feel secure. We want to meet our potential. We want to have the opportunity to be successful. No matter what your demographic or what kind of background you come from, we all want to be treated with respect and to reach our potential. These are things that begin with each one of us helping to lay the groundwork for future generations."
As the ceremony drew to a close, the inductees each signed the honor society's membership book, recording their status as scholars of distinction at SFSC. When the auditorium lights dimmed, each scholar lit a candle signifying their fellowship in the society and received a white rose.
The 2021 PTK officers are Katherine Summers, president; Chiya Gilliam, vice president; Navishti Singh, secretary; Suzanne DelGrosso, treasurer; and Carol Mitchell, public relations.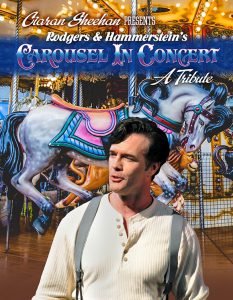 AVON PARK, Fla. – Nov. 15, 2021 – In 1999, Time magazine proclaimed Rodgers and Hammerstein's Carousel the best musical of the 20th century. South Florida State College (SFSC) presents Carousel in Concert on Saturday, Nov. 20 at 7 p.m. at the Alan Jay Wildstein Center for the Performing Arts on the Highlands Campus in Avon Park, Fla.
Carousel follows the tempestuous romance between the swaggering carousel barker, Billy Bigelow, and mill worker, Julie Jordan. This American classic features some of Rodgers and Hammerstein's most iconic pieces, including "If I Loved You," "Mister Snow," "June Is Bustin Out All Over," and the iconic "You'll Never Walk Alone."
"Carousel is a classic American musical," said Cindy Garren, director of cultural arts at SFSC. "Its powerful message about forgiveness and the gorgeous music is inspiring. This is a must-see for theater lovers."  
Carousel in Concert stars Broadway actor/singer/producer Ciarán Sheehan. Born in Dublin, Sheehan made his Broadway debut as Marius in Le Misérables and eventually as Raoul in The Phantom of the Opera. He then starred in the coveted role of the phantom for over 1,000 performances. Sheehan has starred in numerous productions with The Irish Repertory Company, sold-out four performances at Carnegie Hall in New York, and appeared on Law and Order, One Life to Live, Another World, Late Night with David Letterman, and on PBS nationally.
Critic Jeremy Gerard from Hollywood Variety wrote, "Sheehan has the kind of soaring stage voice from which indelible Broadway moments are made — the best yet."
Dawn Cantwell, who stars as Julie, originated the role of Young Meg in Sting's Broadway musical, The Last Ship. She costarred in Wicked as Nessarose and in numerous roles in national tours of Les Misérables, The Master Class, and Romeo and Juliet. She is currently a faculty member at the New York Conservatory for Dramatic Arts.
"This is a concert version of the play," Garren said. "The performers narrate the story.  There's no dancing or scenery because the focus is on the music with a cast of Broadway performers who are flying here from New York City to our stage."
Upcoming Artist Series performances include: The Gatlin Brothers Country & Christmas; Elvis Birthday Bash starring Mike Albert, Scot Bruce, and The Big E Band; The World of Musicals; Grammy award winner Lee Ann Womack; Argentina Tango Fire; The Simon & Garfunkel Story; National Dance Company of Ireland in Rhythm of the Dance; and Neil Berg's 50 Years of Rock & Roll – Part 2.
Tickets for Carousel in Concert start at $27 and are available online at sfscARTS.org or at the SFSC Box Office at 863-784-7178. The box office located at 600 West College Drive in Avon Park on the campus of South Florida State College. Subscriptions are available for the nine-show series. "The best deal is the silver subscription for $285," added Garren. "That's nine shows for the price of seven."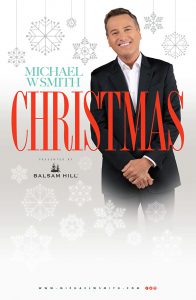 AVON PARK, Fla. – Nov. 9, 2021 – Grammy and Dove Award-winning Christian artist, Michael W. Smith, performs his only Christmas concert in Florida on Monday, Dec. 13 at 7 p.m. at the 1,460-seat Alan Jay Wildstein Center for the Performing Arts on the Highlands Campus of South Florida State College (SFSC) in Avon Park.
"This is my absolute favorite time of the year and I am so happy to be back on the road," Smith said. This performance is presented by Balsam Hill, a Christmas décor company.
Tickets for this special holiday concert are $75, $60, $50, and $44. The SFSC concert is sponsored by Gayle Obermayr, DDS, MS. The Wildstein Center is located at 600 West College Drive in Avon Park. Tickets are available online at sfscarts.org or by calling the SFSC Box Office at 863-784-7178.
Smith has been releasing new music regularly and performing around the world to sold-out crowds for the over 35 years. During his storied career, he's written and recorded over 36 No. 1 songs. He has been honored with three Grammy® Awards, 45 Dove Awards, and one American Music Award. Smith was inducted into the Gospel Music Hall of Fame and has sold over 15 million albums. Amassing an in-depth catalog of achievements, a myriad of legendary performers recently honored him with a star-studded tribute concert in Nashville, Tenn. to celebrate his 35 No. 1 hits.
Smith's recent USA Today, Yahoo! Music, and Billboard-acclaimed studio album, "A Million Lights and Parade," and Good Morning America-featured and Grammy-nominated live worship album, "Surrounded," have together become his 30th and 31st Top 10 hits on Billboard's Top Christian Albums chart, more than any other solo artist in history. 
His most recent album, "Still Vol. 1," is an atmospheric listening experience of improvisational music coupled with inspirational scriptures. More than just an outstanding songwriter and performer, Smith has given back to the global community throughout his career. Smith has raised funds to battle AIDS in Africa; started Rocketown, a safe haven for young people in Tennessee to meet and find hope; and has helped over 70,000 children through Compassion International. He has also written several bestselling books, including "Old Enough to Know" and "Friends are Friends Forever." 
Smith's heavily praised "Michael W. Smith & Friends: The Spirit of Christmas" features collaborations with Vince Gill, Lady Antebellum, Little Big Town, Martina McBride, Carrie Underwood, Jennifer Nettles, Bono, Michael McDonald, and Amy Grant.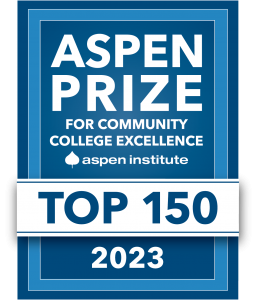 WASHINGTON, D.C., Nov. 3, 2021 — The Aspen Institute named South Florida State College one of the 150 institutions eligible to compete for the $1 million Aspen Prize for Community College Excellence, the nation's signature recognition of high achievement and performance among America's community colleges. The colleges selected for this honor stand out among more than 1,000 community colleges nationwide as having high and improving levels of student success as well as equitable outcomes for Black and Hispanic students and those from lower-income backgrounds. 
The 150 eligible colleges have been invited to submit data and narratives as the next steps in an intensive data and practice review process, culminating in the announcement of the Prize winner in spring 2023.
"The recognition from The Aspen Institute affirms that SFSC is a top-performing college due to quality learning initiatives led by a stellar faculty," said Dr. Thomas C. Leitzel, SFSC president. "By analyzing the data Aspen collects, SFSC far exceeds performance indicators in such areas as number of credentials awarded, graduation rates, and overall student success."
The Aspen Prize spotlights exemplary community colleges in order to elevate the sector, drive attention to colleges doing the best work, and discover and share highly effective student success and equity strategies. Since 2010, Aspen has chosen to focus intensively on community colleges because they are—as First Lady Dr. Jill Biden stated at the 2021 Aspen Prize ceremony— "a powerful engine of prosperity."
But student outcomes vary enormously among community colleges, and improving those outcomes is essential to securing our nation's economic future, strengthening communities, and ensuring that diverse populations experience economic mobility and prosperity. With these goals in mind, the Aspen Prize honors colleges with outstanding achievement in five critical areas: teaching and learning, certificate and degree completion, transfer and bachelor's attainment, workforce success, and equity for students of color and students from low-income backgrounds.
"In an era of persistent inequity and workforce talent gaps, our nation's best community colleges are stepping up to deliver more degrees to increasingly diverse students so they are prepared for the good jobs waiting to be filled," said Josh Wyner, executive director of the Aspen Institute College Excellence Program. "Leaders of exceptional community colleges understand that achieving excellence requires expanding college access and increasing degree completion, but it doesn't stop there.  They are committed to ensuring that all students—including students of color and those from low-income backgrounds—graduate with the skills needed to secure a job with family-sustaining wages or successfully transfer to and graduate from a university. That same commitment that stands at the center of the Aspen Prize: to advance the goals of social mobility and equitable talent development."
The eligible colleges represent the diversity and depth of the community college sector. Located in urban, rural, and suburban areas across 34 states, these colleges serve as few as 230 students and as many as 57,000. Winning colleges have ranged from smaller institutions serving rural community and smaller towns—including Lake Area Technical Institute (SD, 2017 Prize winner) and Walla Walla Community College (WA, 2013)—to large community colleges serving major metropolitan areas, including Miami Dade College (FL, 2019) and San Antonio College (TX, 2021).
The four other previous winners are Indian River State College (FL, 2019); Santa Fe College (FL, 2015); Santa Barbara City College (CA, 2013); and Valencia College (FL, 2011).
In this first round, eligibility for the Aspen Prize is based on publicly available data.  Eligible colleges must show strong and improving student outcomes in key areas such as retention, completion, transfer, and equity. Nationwide, 15 percent of community colleges (150 of the approximately 1,000 public two-year colleges nationwide assessed for the Prize) have been invited to apply—the full list can be accessed on the Prize homepage.
The next steps in the process include:
Selection of the top ten finalists by an expert panel of 15 experts in community colleges, higher education, and workforce training, to be announced in spring/summer 2022
Fall 2022 site visits to each of the ten finalists, during which the Aspen Institute and partners will collect additional information, including employment and earnings data and insights about promising practices
A distinguished jury will meet and make award decisions in the first quarter of early 2023
Announcement of the Aspen Prize in late spring 2023
For a full list of the top 150 eligible institutions and to read more on the selection process, visit highered.aspeninstitute.org/aspen-prize.
The Aspen Prize is generously funded by Ascendium and the Joyce Foundation.
The Aspen Institute College Excellence Program aims to advance higher education practices, policies, and leadership that significantly improve student outcomes, especially for the growing population of low-income students and students of color on American campuses. For more information, visit highered.aspeninstitute.org and linkedin.com/showcase/aspenhighered, and follow @AspenHigherEd on Twitter. The Aspen Prize hashtag is #AspenPrize.
The Aspen Institute is a community-serving organization with global reach whose vision is a free, just, and equitable society. For 70 years, the Institute has driven change through dialogue, leadership, and action to help solve the world's greatest challenges. Headquartered in Washington, D.C., the Institute has offices in Aspen, Colorado, and New York City, and an international network of partners. For more information, visit aspeninstitute.org.
AVON PARK, Fla. – Oct. 29, 2021 – Braden Beaney, a senior attending DeSoto County High School, was surprised in his classroom, recently, when his teacher, family, friends, and his Take Stock in Children mentor broke the news that he had been named a finalist for the Take Stock in Children Leaders for Life fellowship. He is one of 12 finalists vying for six Leaders for Life Fellowships.
The Fellowship, which recognizes student leaders, comes with a $40,000 scholarship that covers non-tuition expenses, such as housing, books, and transportation. As a Leaders for Life finalist, Beaney received a MacBook laptop computer and has been asked to submit a video essay to be considered for the Leaders for Life Fellowship.
The Leaders for Life Scholarship is an initiative of the Asofsky Family Foundation, which supports programs aimed at helping the state's youth. The Foundation awards the scholarship in partnership with Take Stock in Children. The South Florida State College (SFSC) Foundation is the lead agency for Take Stock within the College's service district of DeSoto, Hardee, and Highlands counties.
Beaney is eligible for the Leaders for Life Fellowship because of his participation in Take Stock in Children. Take Stock is a statewide program that provides at-risk children with a mentor and a college scholarship. In return, Take Stock scholars sign contracts in which they promise to remain drug-free, to avoid behavior that would get them into trouble with law enforcement, to attend school regularly, and to earn satisfactory grades. The students' parents also sign the contracts and agree to provide home environments conducive to education. The local Take Stock program was established in 1996 and has awarded college scholarships to more than 521 local students.
Beaney graduates from DeSoto County High School in spring 2022. As a dual enrollment student through South Florida State College (SFSC), he anticipates graduating from the College with an Associate in Arts in spring 2022, as well. Beaney plans to earn a bachelor's degree in Biology from his dream school, the University of Florida. His ultimate goal is to become a medical doctor in psychiatry to conduct research on mental disorders and the treatment of those illnesses.
In his young life, Beaney already understands what it means to take charge in a crisis. Over the years, he has assisted in caring for his stepfather, who has multiple sclerosis. And when his mother broke her foot, he became his mother's main caretaker. In the workplace, Beaney has taken on leadership roles. He worked at Winn-Dixie supermarket for a year as a cashier and was entrusted with training new employees. He has served his school and community while participating in organizations, such as the National Honor Society, Students Working Against Tobacco (SWAT), Students Against Destruction Decisions (SADD), and the Green/Environmental club.
Dale Wolgast, a retired school principal from the DeSoto County School District, has mentored Beaney through Take Stock in Children for the past three years.
"One of the things foundations, and those accepting students into universities, look for are completers," Wolgast said. "Will they finish what they start and on time? Braden checks all those boxes when it comes to finishing and completing something he starts. This scholarship would put him over the edge to be able to afford to go to a major university and go into the field of medicine that he desires. He's one of the greatest kids I've ever met and, as a retired school principal, I've met a lot of them."
Since the inception of the Leaders for Life Fellowship program, the local Take Stock in Children program has had 14 finalists and, of those, eight have gone on to become winners of the $40,000 non-tuition scholarship.
"In Highlands, Hardee, and DeSoto counties, you run a great Take Stock in Children program," said Marilyn Stewart, director of Take Stock in Children's Leaders for Life Fellowship program. "The staff has been wonderful. The process and management is great. You all do a great job with the students.
"I've been working for Take Stock in Children for 22 years and I'm never complacent with it. I'm always surprised at the grit and determination that these students have. There are low income, high-achieving students from across Florida. They come from all walks of life. If they're given the opportunity to succeed — with a good mentor, with some financial backing, and some positive support — they will thrive."
"The Leaders for Life Fellowship finalists and winners are the top of the crop," Stewart said. "Often, they don't even need the Fellowship. A lot of the students achieve all kinds of grants and scholarships on their own. The Fellowship is not really a scholarship, although there are financial benefits to being in the program. But to be in the Leaders for Life Fellowship, we provide leadership, annual conferences, and mentoring. Other students who've gone before these students will reach out and mentor them. We have former Leaders for Life Fellowship students who work at Google and Microsoft. We have three medical doctors who are Fellowship members. They're all willing to reach out and help the students coming along, to talk with them and share their experiences with them. That's what's really beautiful about Leaders for Life."
To learn more about Take Stock in Children in DeSoto, Hardee, and Highlands counties, contact 863-784-7343 or tsic@southflorida.edu.