SFSC's Associate in Arts (AA) degree program is for students who aim to pursue a baccalaureate degree eventually.
By completing your first two years of college at SFSC, your academic and financial benefits are substantial. Once you graduate, you are guaranteed to be accepted into a baccalaureate program at SFSC or at one of Florida's 12 state universities. Here are some of the reasons SFSC is the smart choice:
Everyone is Accepted. SFSC has an open admissions process, which guarantees that everyone who applies to the AA degree program is accepted, providing they have:
A traditional high school diploma
A high school diploma earned by passing the GED Test
The ability to demonstrate success in college coursework
SAT and ACT Scores Are Not Required. You don't have to take the SAT or ACT to be admitted into SFSC's AA degree program.
Small Class Sizes Enhance Learning. SFSC's small class sizes ensure that you'll have access to instructors and receive the attention you need. In general education courses, class sizes are capped at 24 students per class and average about 13. Compare that to Florida's state universities, where the number of students in general education courses can reach into the hundreds.
AA Classes Fit Your Schedule. You can earn your AA degree entirely online or by attending traditional daytime, afternoon, and evening classes at one of SFSC's four locations.
Receive the Support You Need. SFSC offers numerous student support programs that help you succeed, including the Tutoring and Learning Center (TLC) and services for students with disabilities.
Acceptance is Guaranteed to State Universities. Once you receive your SFSC AA degree, you are guaranteed to be accepted into an SFSC baccalaureate program or transfer to one of Florida's 12 state universities. In both cases, the SFSC prerequisites you completed for your AA degree will be accepted toward your baccalaureate degree.
Save Thousands in Tuition. You can save thousands of dollars in tuition by earning an associate degree at SFSC. The average tuition cost for an associate degree (60 credits) is $6,300 at a state college like SFSC, compared to $12,700 at a state university. SFSC's tuition is so affordable that only 9% of students take out student loans, compared to 27-42% at state universities.
Save Even More in Living Expenses. You can save thousands more in living expenses when you consider that the average cost for room, board, and travel expenses is around $10,000 per year at a state university.
Get a Quality Education. Florida's state universities typically employ 1,500-3,300 teaching assistants. By comparison, SFSC's instructors are all highly qualified professionals with many possessing master's and doctoral degrees.
Go Farther with the Honors Program. The SFSC Honors Program offers additional opportunities to be challenged by rigorous course work, benefit from extracurricular learning activities, receive scholarships, and expand your ability to be accepted into the baccalaureate program of your choice.
Participate in Student Activities. You can participate in campus life through SFSC's social and academic clubs and intramural athletics.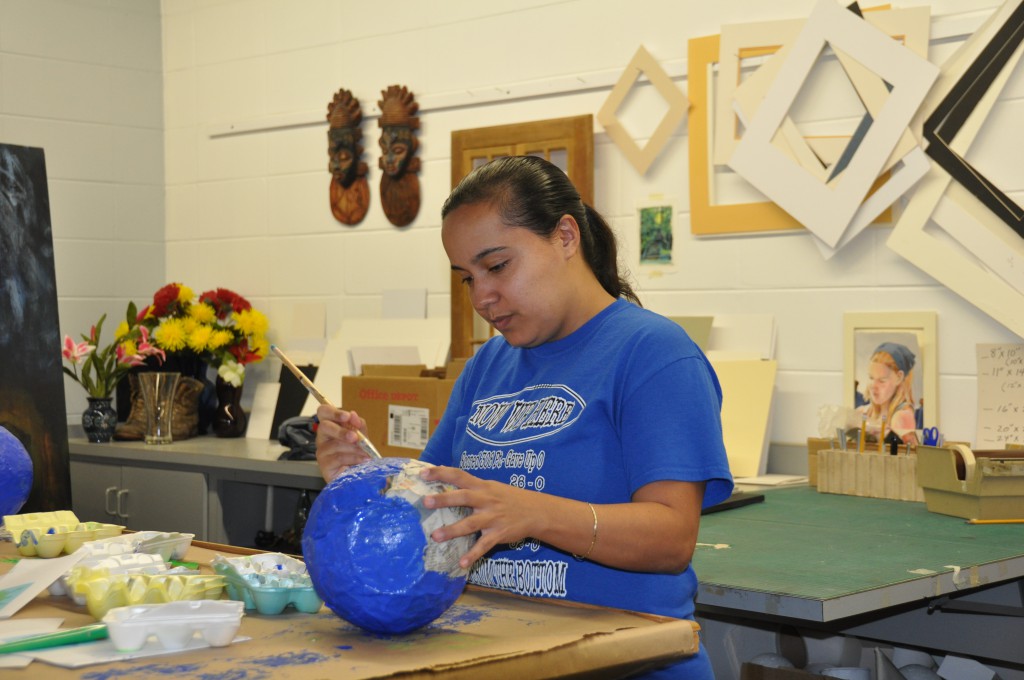 Fields of Study
SFSC's AA Degree program can prepare you to enter a baccalaureate program in these fields of study among others.
| | |
| --- | --- |
| Biological science | General studies |
| Business and management | Humanities |
| Communication | Mathematics |
| Computer science | Physical science |
| Education | Psychology |
| Engineering | Social science |
| English | Visual arts |
Contacts
Division of Arts and Sciences
863-784-7330