Panther Softball Coach's Corner
Carlos Falla III
Head Softball Coach
863-784-7038
fallac@southflorida.edu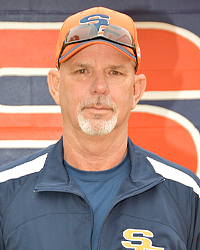 Coach Carlos Falla begins his 18th season as head coach of Lady Panthers Softball. Previously, Falla was the head coach at Webber International University, where he led the WIU Warriors to seven conference and six regional tournament appearances. Falla received the Conference Coach of the Year award in 1998, and during his tenure as head coach at WIU, Falla accumulated a record of 339 wins and 229 losses.
During Falla's 19 years, the Panthers have qualified for the FCSAA State Tournament six times. Over the past 19 years, the Panthers have transitioned 55 players to four-year institutions.
Coach Falla graduated from Sebring High School in 1978 and was selected as a member of the National High School All-Star Baseball Team. He attended Abraham Baldwin Agricultural College (1978-81) and graduated from Webber International University, receiving a bachelor's degree in business administration.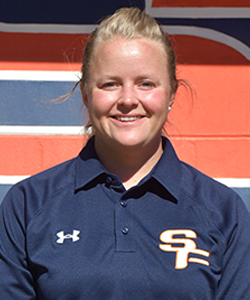 Assistant Coach Angie Sandmann
Angie Sandmann begins her secibd season as the assistant coach for the Lady Panthers softball team. Previously, Sandmann was the assistant varsity coach at Middletown High School in Middletown, Ohio, under Tyler Callahan. While earning a Bachelor of Arts degree in Educational Studies at Thomas More University, she played for Coach Lindsey Eagan for four years as the starting left outfielder and was part of two PAC regular season championships with two NCAA  Division 111 District Championship appearances.  She earned a Master's Degree in Special Education at Mount St. Joseph University.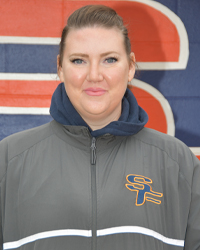 Volunteer Assistant Coach Kendra Wellnitz
Kendra Wellnitz begins her fifth year as volunteer pitching assistant coach for the Panthers. She also is SFSC's coordinator of residence life and Title IX.
Prior to joining SFSC's coaching staff, Coach Wellnitz coached softball in Miami at the high school and travel ball levels. She pitched for the SFSC Panthers in 2009 and 2010 and earned a place on the First Team All-Sun Coast Conference both years. She went on to play softball at Oklahoma Panhandle State University, where she earned a Bachelor of Science degree.