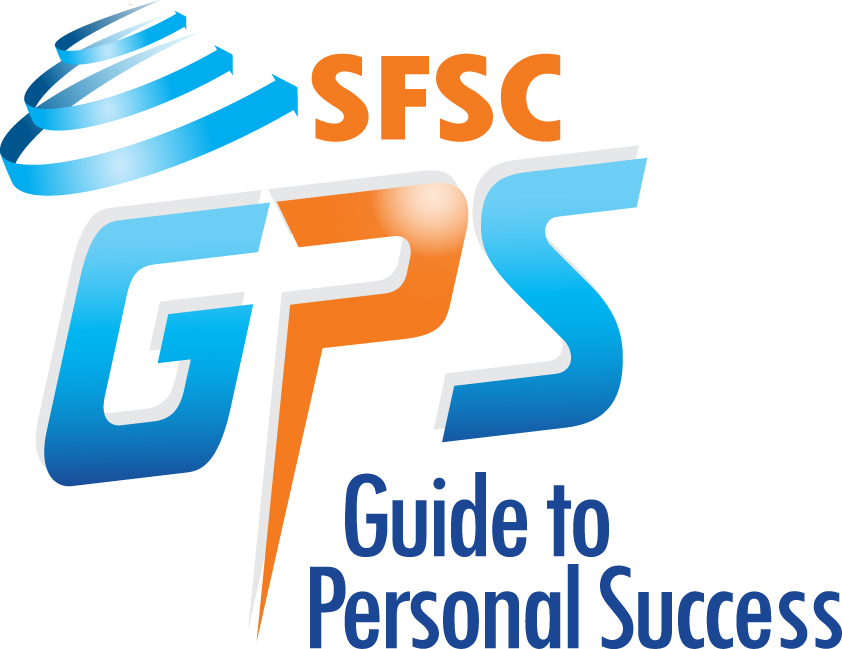 Orientation
Welcome to new student orientation at SFSC!
Participation in GPS Orientation is mandatory for all new students and former students who are returning to SFSC after an absence of two years or more. Orientation is part of SFSC's Guide to Personal Success (GPS), a college-wide quality initiative designed to help you make a successful transition to the college experience at SFSC.  Dual Enrollment students in college credit and technical credit programs are also required to complete orientation. 
GPS Quick Start Orientation consists of four informational "waypoints" (reference points) to help you navigate your first year in college. These waypoints are presented in online and on-campus components. You must complete all four waypoints before you may register for classes.
The first step is to submit your SFSC application and pay your application fee. Once your application has been processed (2-5 business days): 
You will receive an email from SFSC inviting you to complete Waypoint 1. Do this as soon as possible after receiving your notice. Make sure you complete the information form and brief quiz at the end of Waypoint 1 and click on the SUBMIT button to receive credit for completing Waypoint 1.
Waypoint 1: Online
Waypoint 1 is an overview of SFSC programs and services. It includes information about the college admission process, financial aid options, and college services.
After you successfully complete Waypoint 1, you must provide all other or outstanding required documents to the Office of Admissions. At this point, you will receive an invitation to attend GPS Quick Start Orientation (Waypoints 2-4). Your invitation will arrive by email with a link to the Self Service Center. Sign into the Self Service Center, select Event, then Register for your desired session. You may choose an orientation that accommodates your schedule. Orientation sessions are available at all SFSC campuses during daytime and evening hours.
Waypoints 2-4: On Campus
Waypoints 2 -4 is a two-hour program that you complete on-campus.  It provides hands-on computer training for using Panther Central and D2L and includes presentations about program services and other information new students need to know.
GPS Quick Start Orientation Schedule (PDF)
You must complete all parts of orientation before you may register for courses.
Program-Specific Orientations
Certain programs have specialized GPS orientation programs.  Some examples are Public Safety Academy (Basic Law Enforcement, Corrections), and SFSC's bachelor's degree programs (business, nursing, elementary education).  If you are entering one of these programs, discuss your orientation requirements with your program director or contact the GPS orientation specialist in the Career Development Center.
An online orientation option is available only to students with extraordinary or special circumstances that limit their ability to attend an on-campus Waypoint 2-4 orientation.  Students who believe that they qualify for an exception should contact the director of the Career Development Center.
Contact the Career Development Center
If you have questions about orientation or need assistance, call the Career Development Center at 784-7412 or email SFSCcareercenter@southflorida.edu. The center is at the Highlands Campus, Building B, Room 111.