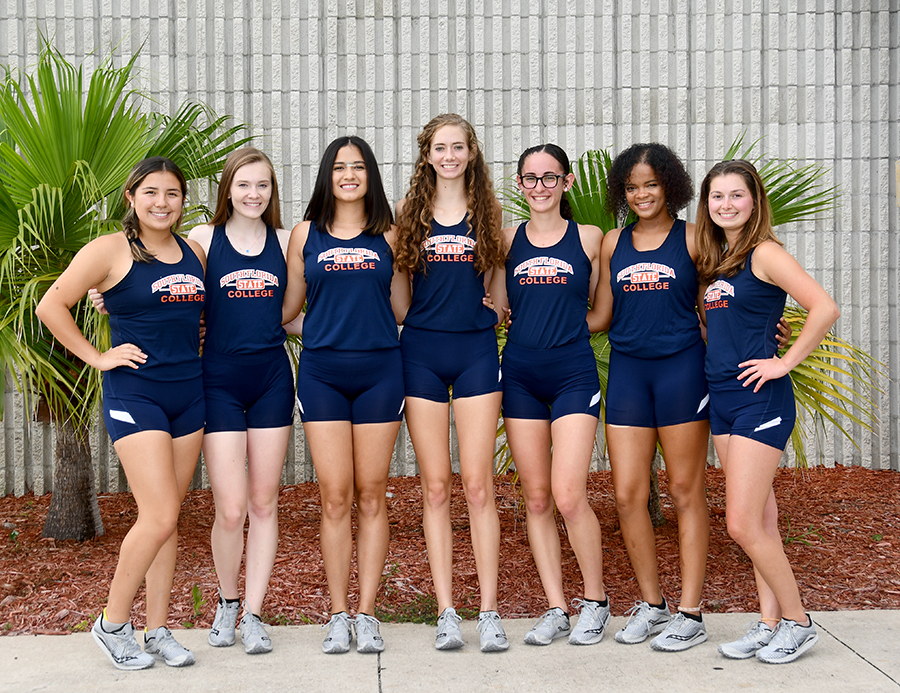 Members of SFSC's 2021 Cross Country team are (from left) Jessalin Arreola, Megan O'Sullivan, Andrea Raya, Kaitlynn Brandeberry, Francesca Chillemi, Paxton Brooks, and Hailey Myers. 

2021 Cross Country Team
­SFSC is very proud of our athletic programs and appreciate the support of the SFSC administration, faculty and staff, and the enthusiasm of all SFSC students who attend the events.
Thank you for visiting the Lady Panther Cross Country web page, and go Panthers!