Library Hours
Starting May 18, the Library hours at the Highlands Campus will be Monday – Thursday, 8 a.m. – 5 p.m. The College will be closed on Fridays. Call 863-784-7306 if you have any questions.
Because of social distancing and state mandate, only 10 students will be allowed at any one time in the library.
For printing, students need to have a wepa account (sign up for one at wepanow.com/ — click on Log In) and put money in the account using their debit/credit card. Students can also use their own debit/credit card on the wepa kiosk by following the prompts. There will be a 40 cent surcharge per print job using this method. We encourage students to make an account to avoid this surcharge. Library staff will not be providing change or using the community card until further notice.
Students wanting to check out books will need to place holds through the online library catalog. Holds will be pulled every morning and students are contacted either by phone or email. Students can access the online library catalog through Panther Central. The multitude of online resources can also be found through the Library Channel on Panther Central.
Books and DVDs need to be returned to the book drop located outside the main doors facing the parking lot. All overdue fines are being waived until further notice.
For online library assistance, use the Ask a Librarian link which can be found on the library website and all libguide pages.
Libraries at DeSoto, Hardee, and Lake Placid will be open only if the campus/center is open. Please contact the campus directly for further information about library and computer use. Books can be put in the drop boxes at the DeSoto and Hardee campuses. Books from Lake Placid can be put in the drop box at the Highlands Campus or given to the Lake Placid staff.
User Resources
My Account (renewals, holds and library fines)
A-Z Database List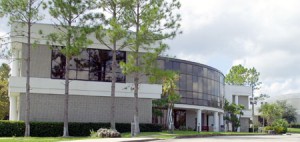 Assistance

Contact an SFSC Librarian