For course dates and more information, visit our catalogs at www.southflorida.edu/corpedschedule.
Trade and Industry Courses
South Florida State College's Corporate and Community Education (CCE) Department provides courses in various trade and industrial specializations. In the past, SFSC CCE has worked in conjunction with major business enterprises, such as John Deere, the Florida Association of Public Transportation, and the Florida Department of Transportation, to deliver the specialized training they demanded. Regular CCE courses include:
CDL Skills Test and Refresher Course
SFSC is a state-approved testing facility for the Commercial Drivers License (CDL) Skills Test, consisting of three parts: the state-mandated pre-trip inspection, covering 170 parts of the vehicle that must be checked; the basic controls test, covering backing maneuvers; and the 30-minute road course. Applicants who pass all three parts receive a Class A, B, or C CDL. Participants may use their own vehicles or an SFSC vehicle.
The refresher course is for experienced drivers whose CDL has lapsed or who wish to upgrade their CDL. One-on-one training with an instructor prepares students for the CDL Skills Test.
Miner Training
Our MSHA compliant new and refresher miner training is currently being offered at our Wauchula campus, which is centrally located in beautiful Hardee County. We offer state certified curriculum and instructors, as well as the smaller class sizes that are difficult to find in other programs. SFSC also offers a three day program instead of the more common two day schedule, since it has been proven that if the class is spread out over three days, participants are better able to retain the information.
---

OSHA CONSTRUCTION TRAINING PROGRAM
Construction Workshop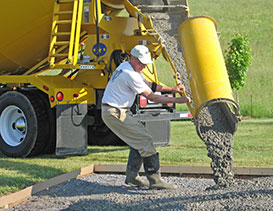 This 10-hour class gives an overview of how OSHA standards apply to the construction industry. Participants receive an OSHA construction safety and health 10-hour course completion card from the U.S. Department of Labor. OSHA recommends Outreach Training Program courses as an orientation for occupational safety and health workers covered by OSHA 29, CFR 1926. Topics include:
Introduction to OSHA
General safety and health provisions
Electrical
Fall protection
Personal protective and lifesaving equipment
Hand and power tools

Materials handling, storage, use, and disposal
Scaffolds
Cranes, derricks, and hoists
Elevators and conveyors
Excavations
Stairways and ladders
CONTACT: Contact Corporate Training at, 863-784-7033 or corporatetraining@southflorida.edu
---

Today's hair stylists require a knowledge of hair structure and chemistry, hair coloring, hair cutting and styling techniques, up dos, wigs, weaves, and extensions, not to mention nail technology and massage. Seasoned and beginning professionals must stay abreast of the industry's new skills and products. Continuing education is no longer an option but a must to meet customer demand and to compete in an ever-changing environment.
Cosmetology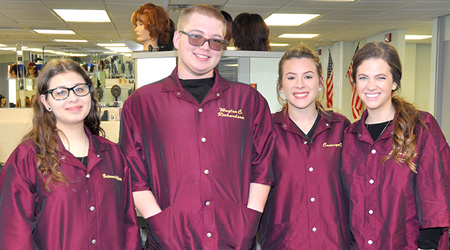 Continuing education courses offered through the SFSC Cosmetology Department include:
Color technique
Fundamentals of color
Business and marketing with color
Styling techniques
Perming techniques