PANTHER ATHLETICS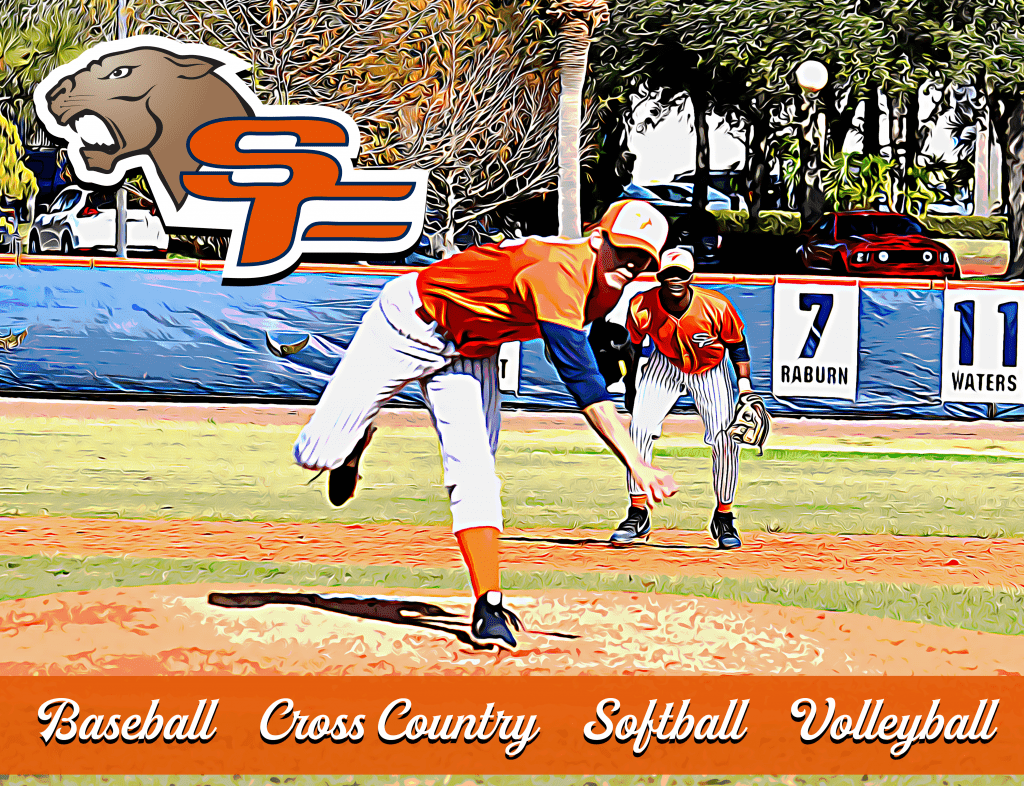 Athletic Scholarships Available
---
Baseball Camp Information
South Florida State Baseball will not be holding baseball camps this summer but will return to hosting youth camps and showcases this coming fall from the months of August to December.
Camp dates and times will be announced on the College's baseball website as they are scheduled and flyers will also be mailed out. Please check back later this summer for upcoming camps in the fall.
---
South Florida State College Spring 2021
**Fans at games and matches
**Officials check-in pre-match or game
SFSC will allow fans at home events this spring. All venues will have a capacity limit so all seating is first come, first serve. At all venues, facial coverings are required as well as social distanced seating and COVID questionnaire completions. 
*Volleyball – 90 Max Capacity, socially distanced bleachers and some limited floor seating (all marked with green tape). SFSC will also have a standing area available for those who choose to stand. The bleachers have marked areas and families who enter together may sit together. Panther athletic teams attending the match will have a reserved/marked team area to allow for as many additional open seats as possible. There will not be a concession stand open during volleyball events. All fans must enter through the main glass door entrance on the north side of the gym. Face masks are required at all times. Temperature checks will be administered and all fans will need to fill out a COVID questionnaire to enter. Any fans leaving and returning to the facility will have a temperature check to re-enter. 
*Baseball and Softball – 55 Max Capacity in Stadium Area (chairs marked with green tape); 18 individual chair seating around backstop (marked with green tape); and 10 LF deck seating/standing (marked with green tape)
Fence-line seating down the left and right field fence line is available again with individual chairs. Masks are required while in the stadium, backstop, and deck seating. Families who enter together can sit together. There will be reserved team seating for SFSC athletic teams. SFSC will not host a concession stand during these events and water fountains will not be accessible at this time. Chairs are not provided; for those wanting the individual chair option around the backstop or down the fence lines should bring their own. 
**Officials:
Baseball and Softball officials will check in at the concession stand awning and meet the game management representative one hour prior to game time for temperature screenings and COVID questionnaire. Officials must wear face masks upon check-in and then follow all NCAA, NJCAA, FCSAA, and their respective officials association protocols for facial coverings during events.
Volleyball officials will check in at the north entrance of Panther Gym with the game management representative one hour prior to match time for a temperature screening and COVID questionnaire. 
COVID-19 Protocols
COVID-19 Athletic Plan Summary
Game Personnel Pre-Game COVID-19 Questionnaire
---
Schedule/Scoreboard
Softball 2021
No scheduled games found for panther-softball-schedule.
Baseball 2021
No scheduled games found for panther-baseball-schedule.
Volleyball 2021
No scheduled games found for panther-volleyball-schedule.
---
Panther Athletic Pride runs strong at South Florida State College.
You can see it on the on the playing fields AND in the faces of the fans in the stands. But you don't have to suit up to enjoy athletics at SFSC.
SFSC is represented by a men's baseball team and women's cross country, softball, and volleyball teams. Youth baseball, softball, and volleyball camps are held at various times during the year.
The SFSC Fitness Center is open to all students.