Heartland Senior Games
The Heartland Senior Games are open to men and women 50 years and older competing against others of the same gender and age group. The Heartland Senior Games are sanctioned by the Florida Sports Foundation and serve as a qualifying event for the Florida Senior Games for residents of DeSoto, Hardee, Highlands and surrounding counties. The games are held each spring.
The Heartland Senior Games promote physical fitness, good health, and a competitive spirit among those seniors who live active lifestyles and inspires those who may not. For more information, email Community Education or call 784-7032.
To register online for the Heartland Senior Games, complete the online application. For instructions click here.
If you are already registered, but want to add events to your registration, complete the add-on application. If you need help registering, visit the Registration Instructions.
Event Schedule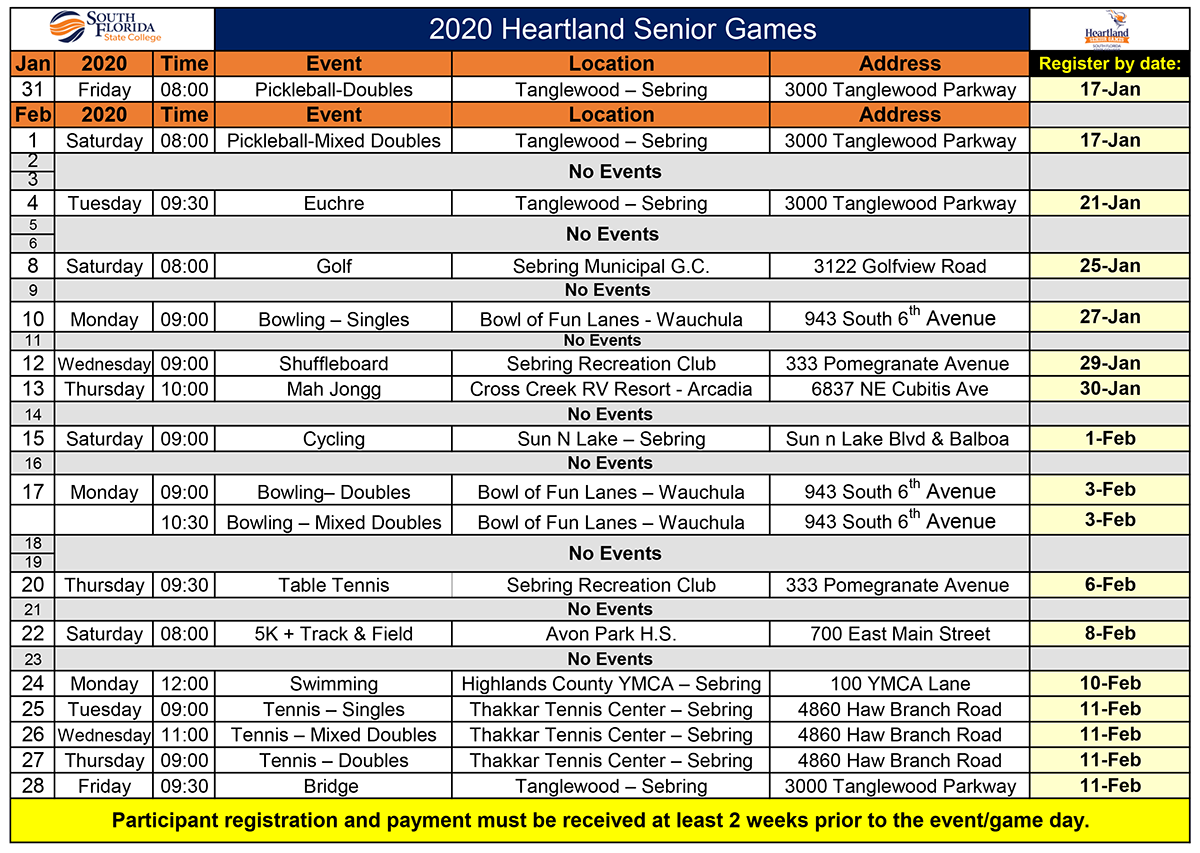 Sponsors
Gold Level ($1,000)
  Newsom Eye 
  Drs. Thakkar, Patel, Avalos & Ferretti
Silver Level ($500)
  Advent Health
  Alan Jay Automotive Network
  Turner Furniture
  Edward Jones/Bryant Musselman