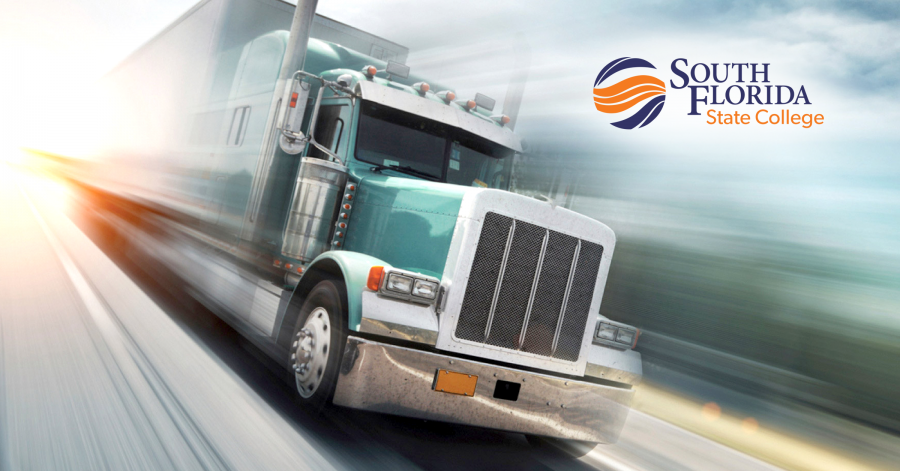 SFSC's Commercial Vehicle Driving course prepares you to pass the Commercial Driver's License (CDL) examination and become a truck driver. The CDL examination is administered by SFSC as part of the program. The four-week course meets Monday-Friday at the Crews Center in Avon Park and provides 160 contact hours of training regarding:
Department of Transportation (DOT) rules and regulations, safety, logs, and other legal issues that apply to trucking and transportation.
Vehicle systems, safe vehicle operation, and hazardous materials
Personal finances, business math, and public and employer relations
Extensive hands-on experience with emergency equipment, safety operations, and preventive maintenance
For course dates and more information, view the Transportation and Logistics Catalog
More Information call: 863-212-8956 / 863-201-7173 or email  CorporateTraining@southflorida.edu. To register, call 863-784-7405.