Industrial Management Technology – AS
If you have completed one of the certificate programs listed below at SFSC, then you are well on your way to becoming a professional in that industry.
Occupational Certificates that can be applied to the A.S. in Industrial Management Technology are: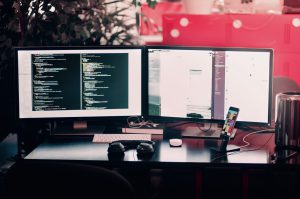 Air Conditioning, Refrigeration, and Heating Technology
Automotive Collision Technology Technician
Automotive Service Technology
Electric Line Service Repair
Electronic Technology
If you would like to take your education and experience to the next level, consider our Associate in Science in Industrial Management Technology.
Your certificate will:
count as 20 credits toward the 60-credit associate degree, so you're already a third of the way there
prepare you for a management role in a company, or run your own business one day
give you a leg up on advancing your career with general education courses, coupled with business, communication, marketing, and accounting courses
---

PREFIX NUMBER
COURSE NAME
CREDIT HOURS

---

Fall Term
 
CGS 1100C
Introduction to Microcomputers using Windows (G.E.)
 
3
 
ENC 1101
Freshman English I (G.E.)
 
3
 
GEB 1011
Introduction to Business
 
3
 
MAR 2011
Principles of Marketing 
 
3
 
SLS 1106
First Year Experience Seminar 
 
1
 
MAC 1105
College Algebra or equivalent (G.E.)
 
3
 
 
 
 

---

16
Spring Term
 
ETI 1701
Industrial Safety (OSHA)
 
3
 
MAN 2021
Principles of Management
 
3
 
SPC 2608
Fundamentals of Speech Communication (G.E.)
 
3
 
ACG 2001
Financial Accounting I
 
3
 
 
or
 
 
 
ACG 2021
Financial Accounting
 
3
 
 
 
 

---

12
Fall Term
 
EIN 1940
Internship/Externship in Industrial Management 
 
3-4
 
OST 2335
Business Communications
 
3
 
PSY 2012
Introduction to Psychology (G.E.)
 
3
 
 
or
 
 
 
SYG 2000
General Sociology (G.E.)
 
3
 
**
Humanities Elective (G.E.)
 
3
 
 
 
 

---

12-13
 
 
 
 
 
 
**
Awarded credits for specialized occupational certificate program
 
20
 
Most classes are offered online so you can work toward this degree while you're already working in your industry job. Plus, many of the classes can be used toward other bachelor's degrees offered by SFSC.
For more information about the A.S. in Industrial Management Technology, contact Thomas Bush at 863-784-7117 or thomas.bush@southflorida.edu.