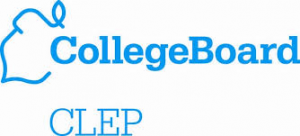 The College-Level Examination Program (CLEP) is a credit-by-examination program in which students earn college credits by passing any of the 33 college subject examinations. Each exam takes approximately 90 minute to complete. The required minimum scores needed to receive college credit at SFSC are listed in the College Catalog. For more information about CLEP, visit the College Board's website.

Scheduling

Before you schedule to take the CLEP, you must create a CLEP online account, pay the CLEP examination fee, and print a CLEP Exam Registration Ticket. An additional administration fee is payable to SFSC at the time of testing. Once you have your CLEP Exam Registration Ticket, schedule your test by clicking the Schedule Your Test button. CLEP exams are given by appointment only. Appointments must be made at least 48 hours before you take the exam. CLEP testing is only available at the Highlands Campus.
Exam Day
On the day of your exam, bring in a valid form of government-issued photo identification. If you do not present a valid ID, your test will be rescheduled. Valid forms of ID are:
Driver's license
State or Province ID Card
Passport
Military ID
National ID
Tribal ID
Naturalization card or certificate of citizenship
Permanent Resident Card (Green Card)
Arrive at least 15 minutes before your testing appointment.
Pay the SFSC administration fee.
Place any electronic devices and personal items in a secure locker at the Testing Center.
Children and guests are not allowed in the testing area. Children may not be left unattended at the Testing Center or other areas of the college while you take your exam.
Fees
The cost is $20.
Retesting
If you do not pass a CLEP exam, you must wait three months before retaking the test in the same subject area.
Helpful Links