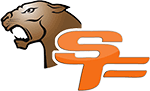 SFSC Panther Softball Camps provide quality softball instruction, with emphasis on fundamentals and improvement in all areas of the game. Each day, campers will have the opportunity to improve their skills and softball knowledge with the help of our qualified staff.
Active Camp
No active camps at this time.
How to Register
Print the Admissions Application.
Mail completed forms to the address indicated on the application.
Contact
 

Carlos Falla
SFSC Head Softball Coach and Camp Director

 
Avon Park
863-784-7038
 
Sebring
863-784-7038
 
Lake Placid
863-465-3003, ext. 7038
 
Arcadia
863-494-7500, ext. 7038
 
Wauchula
863-773-2252, ext. 7038