Sixth Annual Million Dollar Hole-in-One Golf Shootout
Thank you to all of our sponsors and participants who came out to support the Sixth Annual Million Dollar Hole-In-One Golf Shootout. We appreciate you. Thank you for choosing to help Pave the Path to Success for our student-athletes and the College.
Congratulations to our Top 12 Leaderboard Finalists who had their one chance to swing for $1 million dollars. Three of the 12 landed their shot on the green to win the first-third place prizes. We hope to see all of you again next year as well as all who participated and supported the event over all three qualifying days.
Thank you again to each and every one of our event sponsors. You make a difference in the lives of our students.
Event Sponsor

Award Sponsor
Media Sponsors

Hitting Zone Sponsors
Alan Jay Automotive Network
Cullen, Mackenzie, and Emmarie Fells
Dr. Deborah Fuschetti
Jeff Roth of Edward Jones
Heartland Flower Angels
Sun 'N Lake Improvide District
Sunny South Exterminators
Swaine, Harris & Wohl, P.A.
Turner Furniture

Qualifying Round Sponsors
Dr. David Boersma
Central Security
Creative Printing
Tom Dougan
The Estrada Family
Glades Eletric Cooperative, Inc.
Havery Services, LLC
The Indiana Crew
Dr. Tom and Nancy Leitzel
Marmer Construction
Lena Phelps
Robbins Nursery
Sherco, Inc.
Sponsorship opportunities available; please contact the SFSC Foundation at 863-453-3133 for more information.
This year's Finalists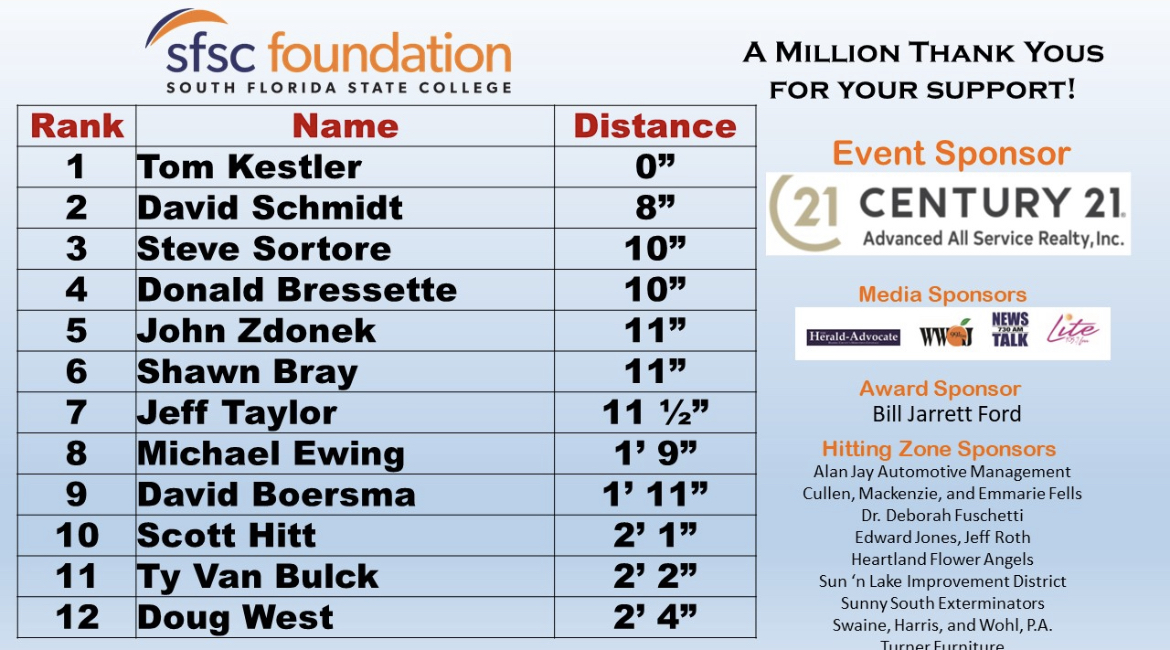 Friday, Jan. 13 Leaderboard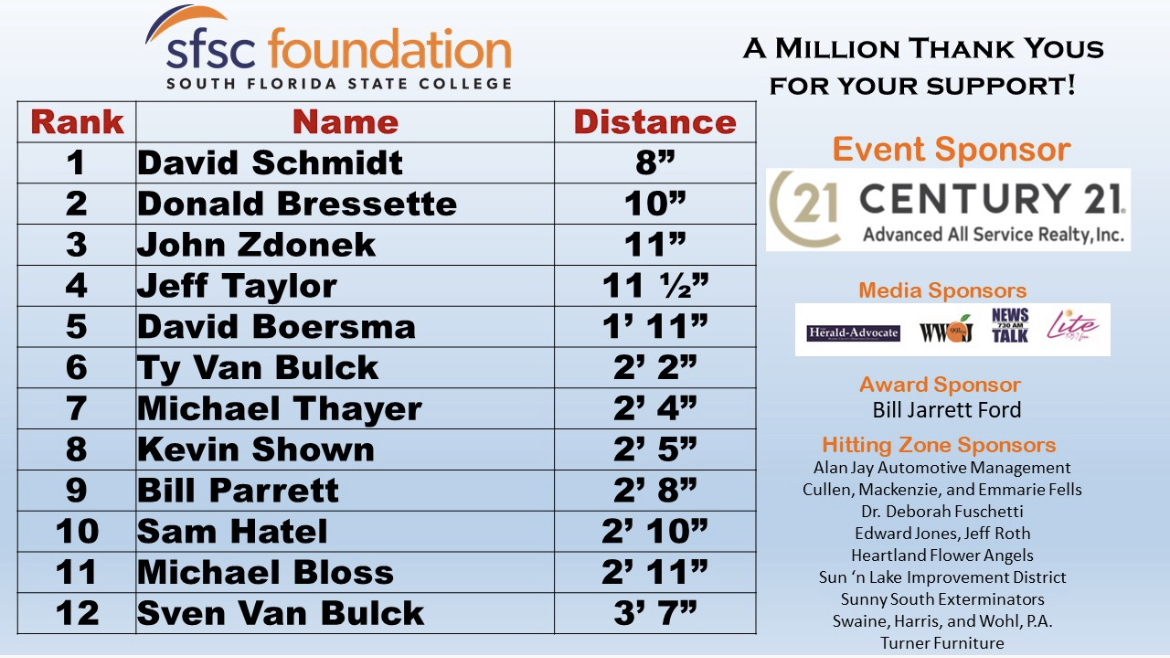 Thursday, Jan. 12 Leaderboard