Panther Volleyball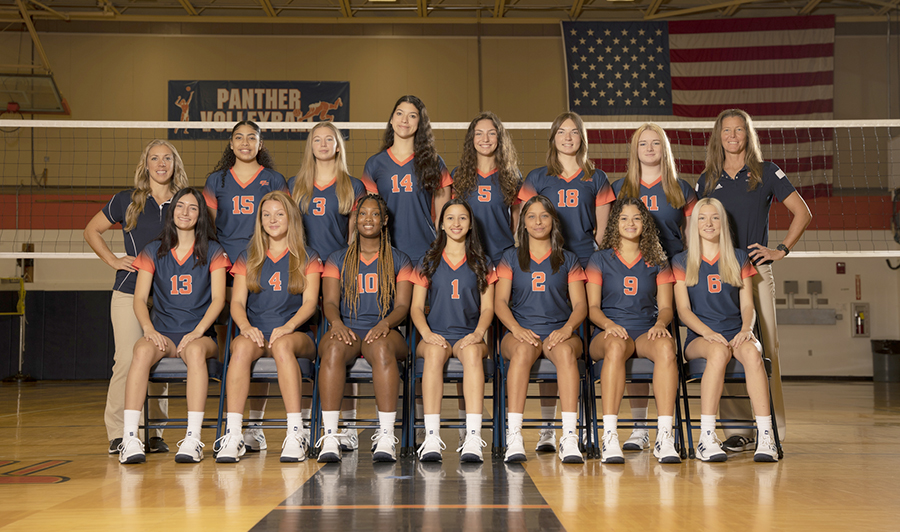 The 2022 Panther Volleyball Team: (front row) Allison Shaffer, Madison Hendry, Tiara Lindsey, Yeishlanie Reyes, Aniay Rios, Angeliz Melendez, and Brooke Browne; (back row) Assistant Coach Tammy Needham, Jayleen Santiago, Rachel Skyles, Isabella Hurtado, Carlee Groeneveld, Danica Metcalf, Sydney Shaft, and Coach Kim Crawford.
Welcome to the home of the fighting Lady Panthers!
Welcome to Panther Volleyball 2022. We are excited about the season ahead as our players and coaches have been working extremely hard once again in anticipation of another outstanding year in Panther Athletics.
South Florida State College takes great pride in our tradition of athletics, and is extremely grateful for the continued support our student-athletes receive from our outstanding fan base, and our dedicated administration, faculty and staff.
Thank you for visiting the SFSC Athletics, and we look forward to seeing you at an event in the near future!
Thank you for your support. Go Panthers!