Transfer Opportunities for SFSC Students
South Florida State College (SFSC) has transfer agreements with several institutions and is working on creating more. These agreements allow for a seamless transition from SFSC to a university. If you review this list and decide on your transfer institution, visit the Transfer Student webpage for your next steps.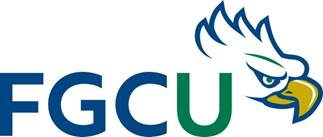 Florida Gulf Coast University
Students who are interested in pursuing a Bachelor of Science in Accounting, Entrepreneurship, or Supply Chain Management or a Bachelor of Arts in English can earn an associate degree at SFSC in two years and transfer to Florida Gulf Coast University (FGCU) to graduate on time with their bachelor's degree in two years. SFSC and FGCU have a 2+2 transfer agreement that meets the needs of students and keeps them from spending excessive time or money. FGCU is located conveniently one hour from SFSC's DeSoto Campus. 
---

Florida Polytechnic University 
A student who obtains an Associate in Science degree at SFSC can then continue to Florida Polytech to pursue a bachelor's degree in Electrical Engineering. Speak to an advisor to make sure the courses you are taking at SFSC match up with the courses that Florida Polytech requires. 
---

Fuse at University of South Florida (USF)
The Fuse program at the University of South Florida (USF) offers you a variety of options that you can pursue after graduating from SFSC with your A.A. degree. Students should apply to participate in the Fuse program early in their second year at SFSC to enjoy all of the benefits that a Fuse student is entitled to (e.g., football games, events, etc.). 
For the many programs that are offered at USF through Fuse, visit the Fuse Graduation Paths website. 
---

Ignite at Florida Agricultural and Mechanical University (FAMU)
Ignite at FAMU allows you to further your education in business, education, psychology, or social work after obtaining an associate degree at SFSC. You are guaranteed acceptance at FAMU as long as you took the required pre-requisite courses for the program. 
---
Troy University
At Troy University, there are many courses that are equivalent to courses at SFSC, so the ability to transfer after graduation is easy. To check which courses can transfer, contact Troy's Academic Evaluation Center. 
---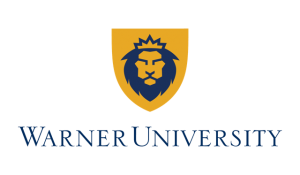 Warner University
Warner University gives you the opportunity to obtain an Associate in Science in Landscape and Horticulture Technology at SFSC and then transfer to Warner University to continue your education and pursue a Bachelor of Arts in Agricultural Studies. You are accepted to Warner as long as you fulfill the requirements.
---
For more information about transfer requirements, visit the Transfer Student webpage and contact Advising and Counseling at SFSC at 863-784-7131 or advising@southflorida.edu.