South Florida State College Vision:
South Florida State College will become … a globally aware academic destination driving regional transformation through innovative collaboration.

Mission
South Florida Stat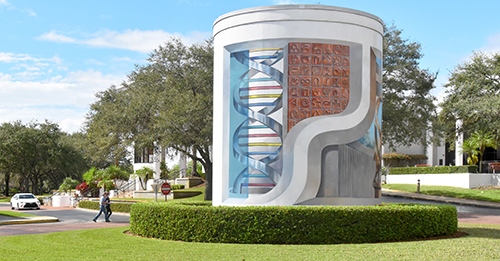 e College is an open-access, higher education institution dedicated to providing a learning-centered environment through quality programs, training, and services. Working in partnerships with organizations and communities, the College provides leadership and a comprehensive range of opportunities for the educational, cultural, and economic development of the service district.
The College assists the people of its service district (DeSoto, Hardee, and Highlands counties) regardless of economic, social, or educational background to achieve success in
completing an associate degree in preparation for pursuing a baccalaureate or other professional degree or credential;
completing a baccalaureate degree, associate degree, or certificate related to career and technical preparation to enter the workforce or to improve career circumstances;
completing college preparatory programs of study including those leading to the high school diploma;
obtaining basic skills in literacy, numeracy, and citizenship to prosper as a contributing member of society;
gaining personal, cultural, and global awareness, appreciation, and understanding needed in a complex contemporary society;
pursuing advanced academic preparation and credentials available through partnerships with colleges and universities; and
participating in the social, cultural, environmental, and economic development of the communities served by the college.
We believe in the worth of each of our students and, through all of our educational programs and services, we seek to develop human potential and to create brighter futures.
Institutional Core Values
The attributes that guide our behavior as we pursue our vision are:
Integrity: We encourage the free exchange of ideas in an environment that embraces honesty, fairness, personal responsibility, and ethical leadership.
Service: We actively seek opportunities to enhance achievement and success in our local and world communities.
Community: We embrace cultural diversity, inclusiveness, collaboration, mutual respect, responsive and productive partnerships, and the sharing of resources.
Learning: We are committed to providing opportunities for students and staff to succeed in a highly competitive environment so that they can become effective lifelong learners.
Excellence: We seek to provide high-quality, innovative, and flexible teaching and learning opportunities in a learning-centered environment.
Accountability: We value personal and institutional ownership through integrated planning and assessment of all programs.
Responsibility: We honor our commitments in all initiatives and leadership endeavors as well as promote environmental stewardship.
Strategic Plan