Use Our Placement Services to Find Your Next Job
The Career Development Center provides services to assist job seekers in our community including:
A free account for students, alumni, and public job seekers
Posting available job openings on our website
Linking job seekers to open positions locally and nationwide
Providing employers access to resumes posted by students and alumni
Helping job seekers submit online job applications and prepare for interviews
Free individual job coaching and mentoring
Periodic job fairs and hiring events
Free access to technology and the Internet
If you are a new graduate or about to graduate, we can help you:
If you are looking for a job, we can help you:
Increase your awareness of current job openings and offer job searching tips
Complete online job applications
Create, or update, your resume and cover letter
Connect to federal, state, and local job sites
Locate occupational information and current labor market data
Access featured employer and job fair events on campus
Practice your interviewing skills
Check the Career Development Center's Job Postings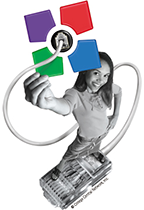 The Career Development Center uses College Central Network to post paid open positions throughout DeSoto, Hardee, and Highlands counties and beyond. You do not need to be an SFSC student to search our job postings. Postings are updated regularly. To be referred by the Career Development Center, you must have a current resume. We can also help you create a winning resume if you don't have one.
Create your your free College Central Network account!
Visit our Employment Specialist
If you are looking for a job, make a confidential appointment with the Career Development Center employment specialist discuss your needs. Daytime and evening hours are available.
Attend a Featured Employer or Hiring Event
Periodically, local employees visit SFSC campuses to discuss employment opportunities and interview potential employees. Contact the Career Development Center about free featured employer and hiring events.
Prepare for the Workplace: From Backpack to Briefcase
Backpack to Briefcase consists of a series of free events offered prior to commencement that help students in their job-searching endeavors. These include table displays, seminars, workshops, and special activities. You can create and polish your resume, learn interviewing tips, and network with local employers.
Dress for Success
Dress for Success provides free gently worn professional business clothing to SFSC students, our alumni, and U.S. military veterans referred by Career Source Heartland. These job seekers can obtain clothing to wear on interviews or for the first few weeks on their new job. Contact the Career Center for information or to schedule a private appointment.
Contact the Career Development Center
Highlands Campus
Building B, Room 111
863-784-7410
SFSCcareercenter@southflorida.edu
All services are free. Most services are available to students and the public.