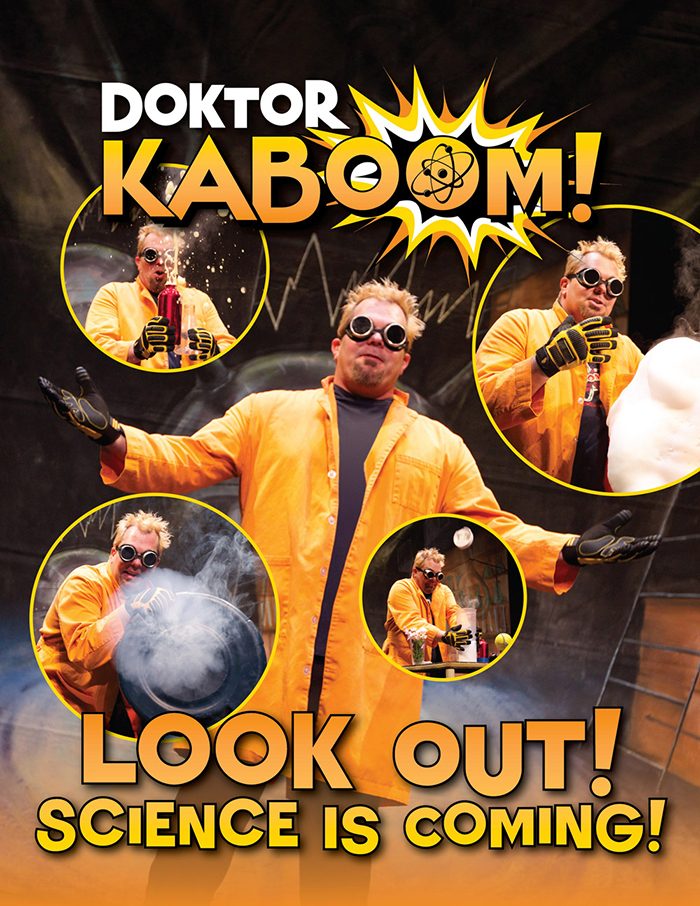 AVON PARK, Fla. – Sept. 16, 2022 – Since 1998, South Florida State College (SFSC) Performing Arts has presented professional, live performances for school groups that are educational and entertaining.
"For many, this is their first experience visiting a performing arts center and watching a live performance," said Cindy Garren, director of cultural programs at SFSC. "All performances include a free study guide for classroom teachers that include curriculum and activities." 
Have You Filled a Bucket Today? The Musical, produced by Virginia Repertory Theater, is based on the concepts in Carol McCloud's award-winning children's book, "Have You Filled a Bucket Today?" and Ann Marie Gardinier Halstead's book, "The Bucket Filling Fairy." The play uses the concept of a bucket to show students how to express kindness, appreciation, and love to be "bucket-fillers." The play focuses on the benefits of positive, thoughtful behavior to become "bucket-fillers," not "bucket-dippers."
Geared to students in grades kindergarten to third, the musical performance promotes healthy relationships and self-esteem. This performance is scheduled for Wednesday, Oct. 5 at 9:30 a.m. and 11:30 a. m. 
Doktor Kaboom: Look Out Science is Coming! is an educational tour of the modern scientific method, using humor and comedy while demonstrating spectacular applications of physical science. "Doktor Kaboom has an amazing wit and he performs awesome science experiments," Garren said.
Topics covered in Look Out Science is Coming! include simple machines, chemical reactions, pressure, force and velocity, hypothesis, and experimentation. "Students in third to eighth grade will learn about science, health, and STEAM in this show." Performances at 9:30 a.m. and 11:30 a.m. will be on Thursday, Oct. 13.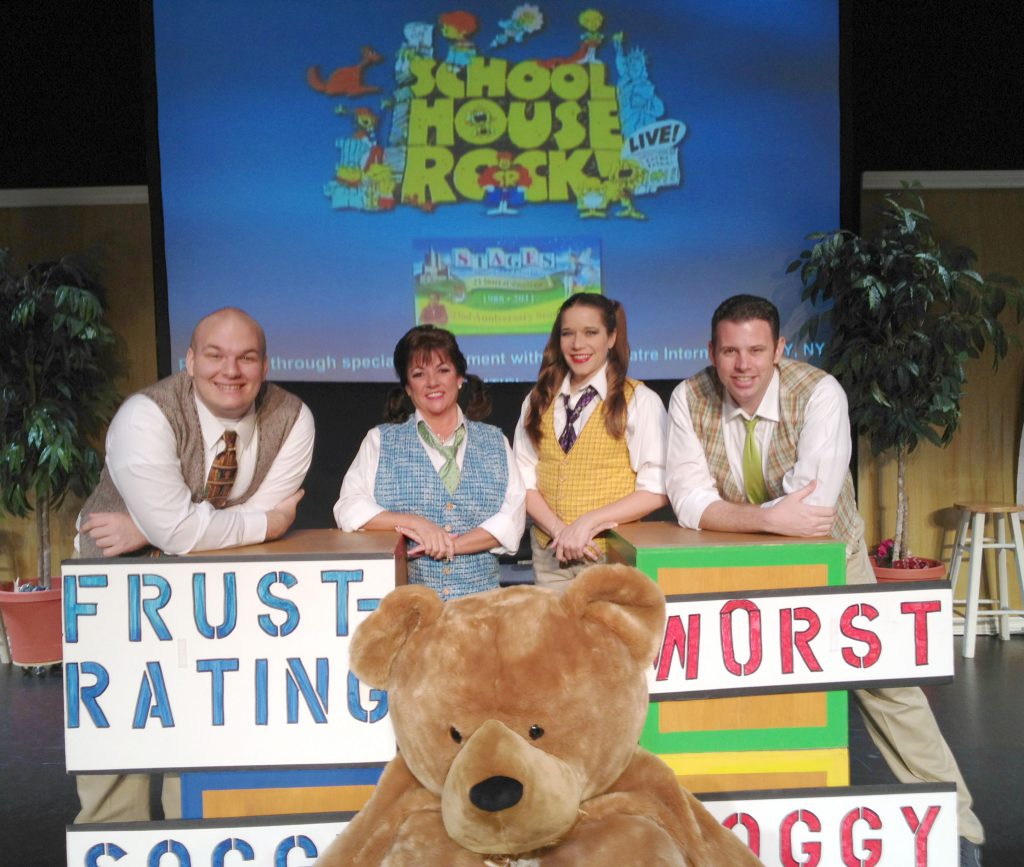 The Emmy award-winning 1970s pop culture phenomenon, Schoolhouse Rock Live!, will be performed for students in grades 3 through 8 on Thursday, Nov. 3 at 9:30 a.m. and 11:30 a.m. Produced by Stages Productions, the action begins when a young school teacher, nervous about his first day of teaching, tries to relax by watching TV. Suddenly the Schoolhouse Rock bunch appear and help him instruct his students on a variety of subjects like math, history, politics, and grammar. Through a series of classic songs like "Unpack Your Adjectives," "Just a Bill," and "Conjunction Junction," this multimedia presentation shows young people that learning can be fun.
Students in kindergarten through third grade can take a fast-paced, joyous tour around the globe at Holiday Traditions Around the World. Students will learn about customs, traditions, and folklore from Christmas, Hanukkah, Kwanzaa, and other holidays. The performance is a heartwarming and lively production that celebrates the true spirit of cultural diversity.
All performances are at the 1,460 seat Alan Jay Wildstein Center for the Performing Arts on the SFSC Highlands Campus, located at 600 West College Drive in Avon Park. All performances run 60 minutes and include study guides for teachers.
Tickets are only $5 per student and groups receive one complimentary ticket for every 10 purchased. Reservations are first-come, first-served. Email ypt@southflorida.edu to make a reservation or call the SFSC Box Office at 863-784-7178.
SFSC Performing Arts offers a 50% discount Teacher Rush ticket on select Artist, Trending Now, and Syncopated Sundays performances. Teachers can save 50% on admission when they show their valid school ID at the Box Office. The discount is not available for all performances, and teachers are advised to check online for the selected performances at sfscarts.org/box-office/teacher. Teacher Rush tickets cannot be purchased online and are available night-of-show only.
SFSC Performing Arts presents a variety of international touring productions, concerts, and Grammy Award winners at the Alan Jay Wildstein Center for the Performing Arts. For a complete schedule of performances, visit sfsc.org.