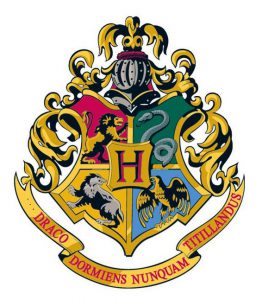 AVON PARK, Fla. – April 16, 2019 – In celebration of the 20th anniversary of the Battle of Hogwarts, the South Florida State College (SFSC) Library and the SFSC Honors Program will present a celebration and colloquium of this immersive and ever-popular fictional world on Friday, May 3 from 9 a.m. – 4 p.m., in Building Y on the Highlands Campus in Avon Park.
The celebration and colloquium include a mix of fun and scholarly activities—from games, crafts, costume contest, and butter beer sampling to presentations of creative and scholarly works—inspired by the Harry Potter books. They will include a performance showcase, poster sessions, and panel presentations.
The Hogwarts Colloquium will highlight the intellectual, creative, and artistic inspiration of J.K. Rowling's seminal Harry Potter series through scholarship, creative work, and academic discussion. Proposals are sought from high school and college students and community members for the performance showcase, poster sessions, and panel presentations.
For the performance showcase, short performances of creative works should be inspired by or based on the Harry Potter series. Performances should be less than 6 minutes in length, but could include poetry, fiction, song, dance, theatrical acts, or other performance-based presentations.
For the poster sessions, works of scholarship, engineering, interpretation, or art inspired by or based on the Harry Potter series will be presented in a static format. Posters or art should be no more than 75 by 45 inches in size. Each artist or scholar will be on hand for a set period of time to discuss, explain, or share at the event.
The panel presentations should be longer form presentations of 15-20 minutes focused on scholarship related to the Harry Potter universe or series in some way. Presentations should include a PowerPoint or similar visual accompanying presentation.
The performance, poster, and panel presentation submission form can be found at libguides.southflorida.edu/resources/events by clicking the "Call for Proposals" tab at the top the page. The deadline for submissions is Friday, April 26 at 5 p.m. Submissions should be emailed to Claire A. Miller, SFSC librarian, at Claire.Miller@southflorida.edu with the subject line: SUBMISSION Hogwarts Colloquium.
For further information about the celebration or submissions for the colloquium, contact Miller by email at Claire.Miller@southflorida.edu or by phone at 863-784-7305.