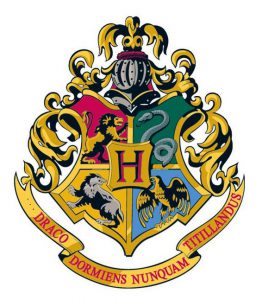 The SFSC Library and the SFSC Honors Program will present a celebration of Harry Potter's world and a colloquium of undergraduate research on Friday, Feb. 28, from 9 a.m. to 4 p.m., in Building Y, SFSC Highlands Campus.
This second annual event combines a celebration of the magical world of Harry Potter with a colloquium of undergraduate research. Learn more about the original scholarly research happening at SFSC through student and faculty posters and presentations while earning house points, playing games, making crafts, and more inspired by the Wizarding World.
Throughout the day, attendees can take advantage of a photo spot with props or participate in games, such as Match Your Wands or Dragon Challenge Trivia. Crafts available will be House Scarves Lanyard, The Care and Coloring of Magical Creatures, and Wand Box Construction.
Try out Honeydukes Candy Dispenser that now accepts Muggle currency. At noon, a Butterbeer toast to Hogwarts will be held on the first floor of Building Y.
For further information about the celebration or the colloquium, contact Michael Garcia, librarian, at garciam@southflorida.edu or ext. 7305.