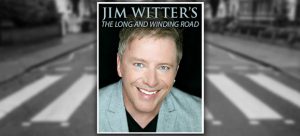 AVON PARK, Fla. – Dec. 16, 2021 – The Lampe and Kiefer Hearing Aid Center Matinee Series at the Alan Jay Wildstein Center for the Performing Arts at South Florida State College (SFSC) in Avon Park opens on Tuesday, Jan. 4 and continues every Tuesday until March 8. The series is sponsored by the Palms of Sebring. All matinees begin at 1:30 p.m.
Canadian Jim Witter and his incredible band faithfully recreate some of The Beatles' greatest hits including "Hard Day's Night," "Nowhere Man," "Help," "Hey Jude," "Let it Be," and countless others. During this multimedia magical, mystery tour, audiences learn some interesting facts about how some of these songs originated, and what inspired John and Paul to write some of the most memorable music of our time.
Jim Witter has been entertaining crowds for over 30 years. Witter's versatility as an artist has allowed him the opportunity to reach out and share his music and his infectious personality with audiences of all ages across Canada, the United States, the United Kingdom, Dubai, and the Netherlands. His unique approach and comfortable rapport make each member of his audience feel as though they are a part of a private concert in the comfort of their own living room. Witter's music and songwriting have been recognized on both sides of the border, earning him multiple awards and nominations from the Canadian Country Music Association, the Juno Awards, and the Dove Awards in Nashville, where Witter's album "Forgiveness" was nominated for Inspirational Album of the year.
"The Matinee Series is very popular," said Cindy Garren, director of cultural programs at South Florida State College. "Residents and visitors can enjoy a delightful lunch either at the Hotel Jacaranda or on campus at Kelly's Bistro by the Bay, tour the Museum of Florida Art and Culture (MOFAC), see a rousing performance, and be home before dark."
All areas of the theater are sanitized and disinfected prior to all performances. Hand sanitizing stations are available throughout the building. Face masks are encouraged, but not required.
Upcoming Matinees are: Phil Dirt and The Dozers, Jan. 11; The Rees Family, Jan. 18; The Four Freshmen, Jan. 25; Rocky and the Rollers, Feb. 1; Steve Solomon's "My Mother's Italian, My Father's Jewish and I'm Still in Therapy" on Feb. 8; South of the Border, a tribute to Herb Alpert, Feb. 15; Private Eyes, Hall & Oates tribute, Feb. 22; Country music artist Doug Stone, March 1 and the international dance/music company Tamburitzans, March 8.
Single tickets start at $28. Groups of 12 or more can save as much as 50% on selected performances; the group rate varies for each show. A 10- show subscription package is available. "It's the best deal," added Garren. "You pay for eight shows and get 10, plus subscribers save 15% on special events and other performances."
The SFSC Box Office is closed for winter break, but tickets can be purchased online at sfscARTS.org. 
The Alan Jay Wildstein Center for the Performing Arts has presented international and national touring shows and artists since 1984. The Wildstein Center is located on the Highlands Campus of South Florida State College at 600 West College Drive in Avon Park.