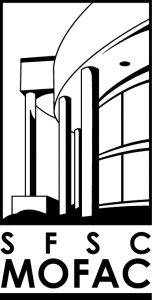 AVON PARK, Fla. – April 1, 2019 – The South Florida State College (SFSC) Museum of Florida Art and Culture (MOFAC) will present the 2019 Annual Juried Student Art Show, April 10 – May 8, in the museum's gallery on the Highlands Campus, Avon Park. The exhibition features works created by SFSC art students. The month-long show will feature painting, drawing, ceramics, photography and sculpture.
"Student shows are rewarding in the way one sees how the work of students evolves," said Megan Stepe, MOFAC curator. "It is a delight to see how the style and quality of execution of works progress as students continue with their artistic studies." 
An awards ceremony and reception will be held on Thursday, April 18, 5 – 7 p.m., in the MOFAC gallery. This year's show is sponsored by the SFSC Alumni Association, Cathy Futral and Max Gooding. The Tanglewood Art League will present its Tanglewood Art League Scholarship to an outstanding art student. The Max Gooding Award will be announced and used to purchase an exceptional student art piece for the SFSC Student Art Collection. This award is made possible by SFSC alumnus Max Gooding.
MOFAC is open to the public Wednesday, Thursday, and Friday, 12:30 – 4:30 p.m. For more information about the museum and its exhibitions, visit mofac.org or contact MOFAC Curator Megan Stepe at stepem@southflorida.edu.