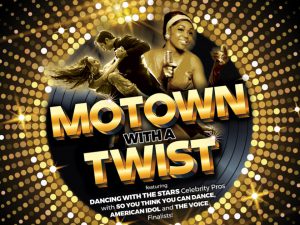 AVON PARK, Fla. – June 17, 2019 – Since its inception in 1984, South Florida State College (SFSC) Performing Arts has established its role as the No. 1 entertainment venue in Florida's Heartland. During the 2018-2019 season, events and performances attracted over 55,000 individuals to experience the highest quality of music, dance, and theater at the 1,460-seat Alan Jay Wildstein Center for the Performing Arts and the 250-seat SFSC University Center.
"Earned ticket revenue only cover 49 percent of our operating costs," said Cindy Garren, director of cultural programs at SFSC. "We rely on sponsors and donors for additional financial support to assist in offering world-class performances to our community and to maintain a state-of-the-art venue."
Sponsorships are available for single shows beginning at $250, and businesses or individuals can sponsor an entire series. "One of the best values is a Matinee Series sponsorship," Garren said. "That's a popular 10-show series for only $2,750."
Special benefits such as complimentary tickets and a "Meet and Greet" with the artist are included in the wide variety of promotional benefits in print, radio, and social media. "Many of our sponsors love the onstage recognition and the free admission to the annual Reveal Dinner," Garren said.
Series sponsorships are available for the Artist, Matinee, Trending Now, and Jazz series, beginning at $800.
Performances available for sponsorship in the Artist Series are: Merry Country Christmas; Elvis Gospel Tribute; Jim Brickman 25th Anniversary Celebration; The Greatest Love of All: Whitney Houston; Bandstand: The Musical; Neil Berg's History of Rock & Roll; An American in Paris; and Motown with a Twist.
The 10 Matinee Series performances are: Piano Men – A Tribute to Elton John, Billy Joel, and Barry Manilow; Golden Girls; The Fabulous Equinox Orchestra; Broadway Tonight; Splish Splash Bobby Darrin Tribute; Florida Orchestra; Central Park Revisited: James Taylor; Tamburitzans; Changes in Latitude; and Phil Dirt and The Dozers.
The family-friendly AdventHealth Trending Now performances are: The Hit Men, legendary rock super-group; Recycled Percussion; Artrageous II; Blue Jupiter; and South Carolina Ballet's Cinderella.
Special engagement sponsorships are available for comedian Bill Engvall and Grammy Award winner Lee Ann Womack.
The Jazz Series includes The Eddie Metz Trio; Terry Lower and Edye Evans Hyde; A Tribute to Louis Armstrong and Ella Fitzgerald with Lisa Kelly and J.B. Scott Sextet; and the New Victrola Dixieland Band.
For more information, visit sfscarts.org/support, call 863-784-7178, or email culturalperformances@southflorida.edu.