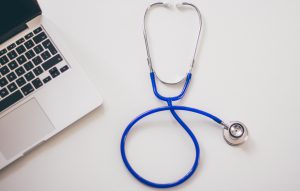 Avon Park, Fla. – Aug. 27, 2019 – South Florida State College (SFSC) has added an Associate in Science (A.S.) in Health Services Management and a Health Care Services Certificate to its Division of Health Sciences.
Both the 60 credit-hour A.S. in Health Services Management and the 32-hour Health Care Services College Credit Certificate are new to the tri-county region and are offered completely online. The certificate is strategically aligned with the degree so that students can seamlessly transition on a pathway from one to the other.
"We are extremely excited to offer a new degree and certificate program for students interested in a career in health care," said Michele Heston, Ph.D., RN, CNE, dean of health sciences at SFSC. "The degree will also provide an enhanced skill set for those already working in a health care environment. The program will prepare students for employment as health service managers or administrators. Jobs in health care are in high demand and these new programs will serve to meet that demand in our community."
The new programs will give students the business and health care-focused education they need to acquire positions in physicians' offices, hospitals, health care agencies, health insurance companies, and nursing homes and residential centers. With the programs offered conveniently online, students can take classes such as: Anatomy & Physiology; Medical Terminology; Health Law Concepts and Practices; General Pharmacology; Interprofessional Team-Based Health Care; Electronic Medical Record Systems; Quality and Performance Improvement; and Current Issues in Health.
For more information about the A.S. in Health Services Management and/or the Certificate in Health Care Services, contact Health Sciences at SFSC by calling 863-784-7027 or emailing healthsciences@southflorida.edu.