AVON PARK, Fla.–Sept. 4, 2015–Learn how to create a beautiful stained glass window with local artist Coye Brenner-Mann, an expert in mosaic media.
The two-session workshop runs two Fridays, Dec. 4 and 11, 9 a.m.-3 p.m., in Building A, Room 16, at South Florida State College, Highlands Campus.
The workshop will introduce participants to the art of stained glass. Each participant will design and create an 11-by-14-inch stained glass window.
Participants are enc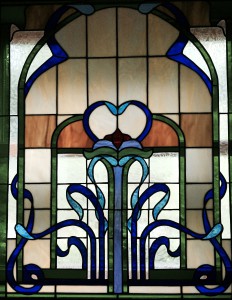 ouraged to bring simple designs and ideas to the first session, although pre-made patterns will be available.
At the first session, Dec. 4, participants will work on simplifying designs for windows, gather materials, cut glass, fit to pattern, and grind pieces.
During the second session, Dec. 11, participants will pick up where they left off by completing the assemblage, foiling, and soldering of their stained glass window.
The cost of the two-session workshop is $75 per person and includes all materials. Participants are asked to bring a packed lunch.
Participants can download a registration form at mofac.org/education and email it to SubmissionsMOFAC@southflorida.edu or mail it to SFSC MOFAC, 600 W. College Drive, Avon Park, FL 33825. For more information, call the SFSC Art Department at 863-784-7195 or 863-784-7240.