AVON PARK, Fla. – July 7, 2016 – With the fall academic term and its textbook buying ritual only weeks away, South Florida State College has entered into a strategic partnership with OpenStax to encourage use of free textbooks on college campuses.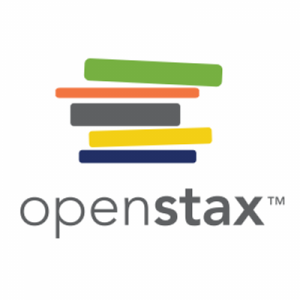 OpenStax, a nonprofit organization pioneering the adoption of open educational resources (OER), aims to improve access to college education by offering students its lineup of free textbooks for common first- and second-year college courses.
OER is an initiative to offer no-cost access to educational material–mainly textbooks–as a way to make higher education affordable for cash-strapped students and their families.
"Over the next year, my colleagues and I, will partner with OpenStax, and the other colleges selected, to share ideas and implement an institutional program to promote the use of open educational resources at our college," said Erik Christensen, SFSC's new dean for Applied Sciences and Technologies. "This is good news for SFSC, and we look forward to seeing our students join us in developing our plan."
SFSC and 11 other strategic partners will receive individualized consulting and support from OpenStax to implement widespread use of OER on their campuses.
According to the College Board, students spend about $1,300 each year for textbooks and supplies. Data from the Consumer Price Index of the Bureau of Labor Statistics show textbook prices have soared in the past decade, rising 82 percent between 2003 and 2013.
The mounting costs of textbooks not only drags on students' ability to pay college tuition but also hinders their completion of coursework. About 48 percent of college students said textbook costs affected how many or which classes they took each semester, according a study by the United States Public Interest Research Group, a nonprofit research organization.
OpenStax said its textbooks and other OER materials meet standard scope and course sequence requirements and are peer-reviewed, meaning that subject experts reviewed the text for accuracy and soundness. Students can access OpenStax texts for most introductory courses, including algebra, biology, economics, and U.S. history.
Rice University, a major research institution with 11 residential colleges for undergraduates on its Houston campus, launched OpenStax in 2012. The initiative is supported by philanthropic foundations.
SFSC is the only college in the southeastern United States selected by OpenStax as a strategic partner for its OER initiative. OpenStax chose SFSC after a rigorous selection process, including demonstrating a willingness to drive adoption of OER on its campus.
Students in courses that adopt an OpenStax textbook download a complete copy of the book from the group's website with just a few clicks of a mouse. The students can read the textbook on a laptop, a tablet, or even a smartphone. Students can also print one page or an entire chapter.
For Christensen, the ease of use was one reason SFSC partnered with OpenStax. The chief reason, though, is cost.
"My colleague Dr. Rodger Smith, who teaches introductory psychology courses, will join me in spearheading this campus-wide initiative," Christensen said. "Dr. Smith estimates he saved his students $50,000 last year by using OER materials."
  "My students have achieved a similar cost avoidance," said Christensen, who teaches physics using OER material from OpenStax. "Just think what that number could be if more of our faculty adopted OER?"