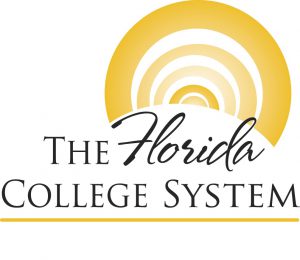 AVON PARK, Fla. – July 18, 2018 – For the second year in a row, South Florida State College (SFSC) earned gold status for 2018-19 from the Florida College System (FCS). Of the 28 FCS institutions, SFSC was among only five to earn gold.
"It is thrilling to learn that SFSC received this prestigious recognition for two consecutive years," said Dr. Thomas C. Leitzel, president of SFSC. "This year's score is near perfect. The rating puts SFSC among a group of elite Florida colleges and affirms the commitment to excellence in student services combined with quality learning initiatives led by committed members of the faculty."
The FCS uses a Performance Funding Model to issue points to each of the 28 institutions. Using a 40-point scale, the model includes four measures that are worth 10 points each: Retention Rates; Completion Rates; Job Placement/Continuing Education Rates; and Entry-Level Wages. The institutions are then placed in categories based on their point totals: gold, silver, or bronze. This year, there were five gold, 18 silver, and five bronze colleges. The points are distributed based on Improvement and Excellence, with comparisons between last year's and this year's data. SFSC scored 39.64 out of 40 possible points.
"At SFSC, we are honored to be a gold status college once again," said Tami Cullens, chair of the board of trustees for SFSC. "This speaks well of our commitment to serve the students in our district and the dedication of our administration, faculty, and staff in making a difference in the lives of all who attend this great institution. SFSC is a family of outstanding individuals whose focus is taking students to the next level while improving their lives. Our board is honored to work with everyone at SFSC; a grand congratulations to all."
For 2018-19, the Florida legislature and governor allocated $60 million of general revenue to performance funding. The gold category colleges will receive both their proportional share of the State's funding and a point-proportional share of the funds that would have been available to the colleges that scored 29.01 points and below placing them in the bronze category.
"I am very proud of the entire SFSC family, especially our faculty and staff who have worked hard for this honor and our students whose efforts were integral to our success," said Tim Backer, immediate past chair of the board of trustees for SFSC. "We continually improve and this achievement is evidence that we are performing at an optimal level. The board has always appreciated the employees' dedication to excellence."
For more information about SFSC, call 863-453-6661 or visit southflorida.edu.