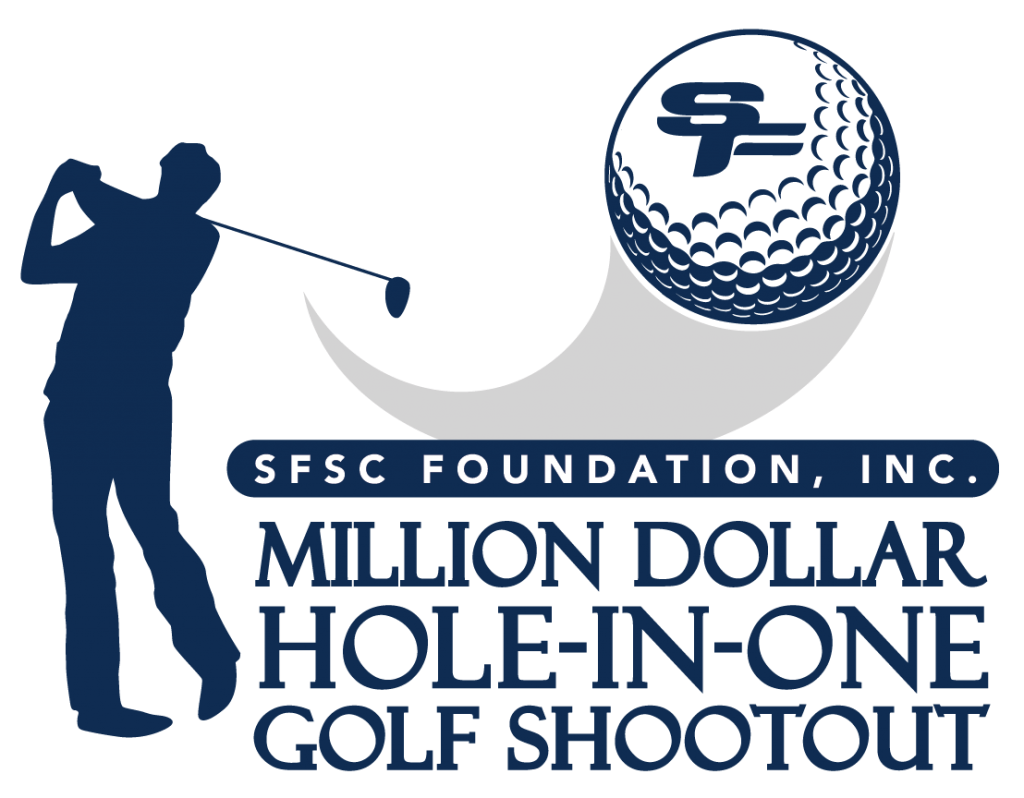 THE FINAL – It was a beautiful day on the golf course but there was no winner of the million dollar prize.
Congratulations to Mark Ward for making it closest to the pin and Scott Hitt who came in second. No one placed third or fourth.
Thank you to our wonderful event sponsor Ronnie Carter with Century 21; our Awards Sponsor Bowen and Son Roofing; and our Media Sponsors The Herald Advocate and Highlands News-Sun. We could not host an event like this without their support as well as the support of all of our sponsors! We are grateful.
We hope to see everyone next year for the Million Dollar Hole-in-One Shootout at Sun 'n Lake Golf Club.
Top 12 Finalists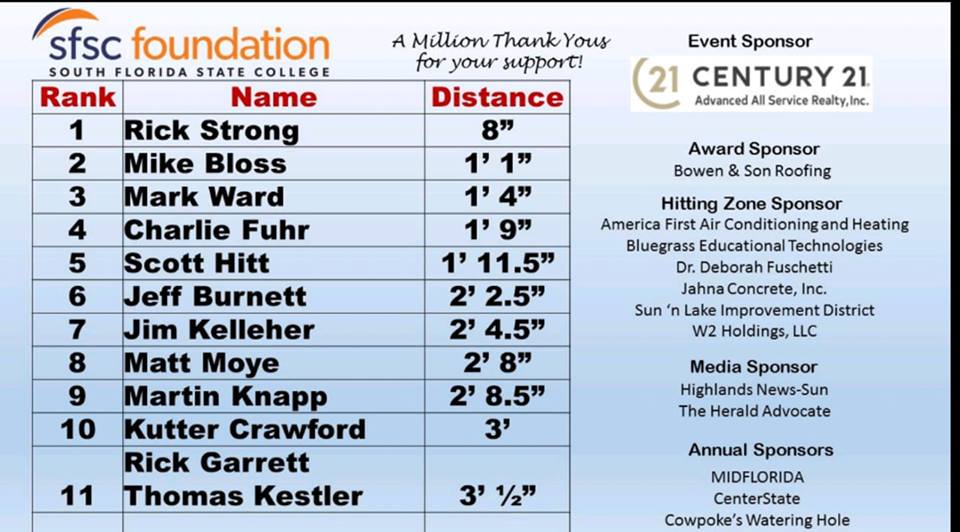 Friday's Results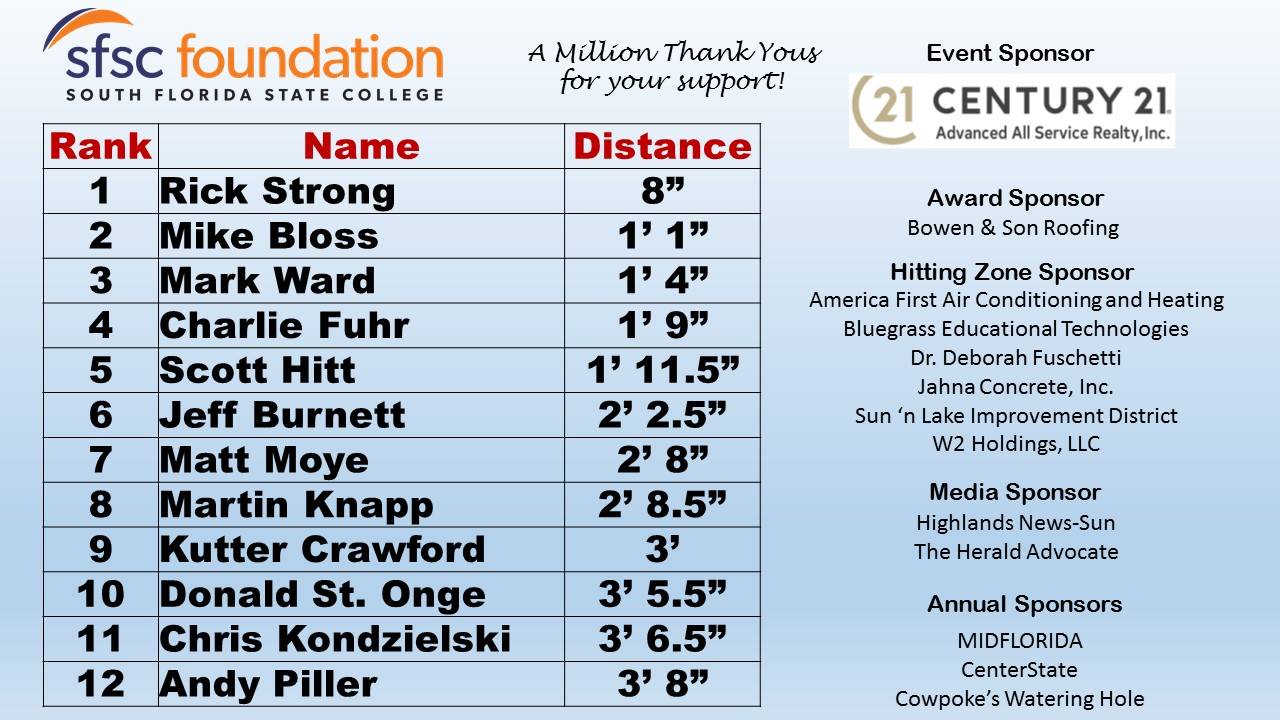 Thursday's Results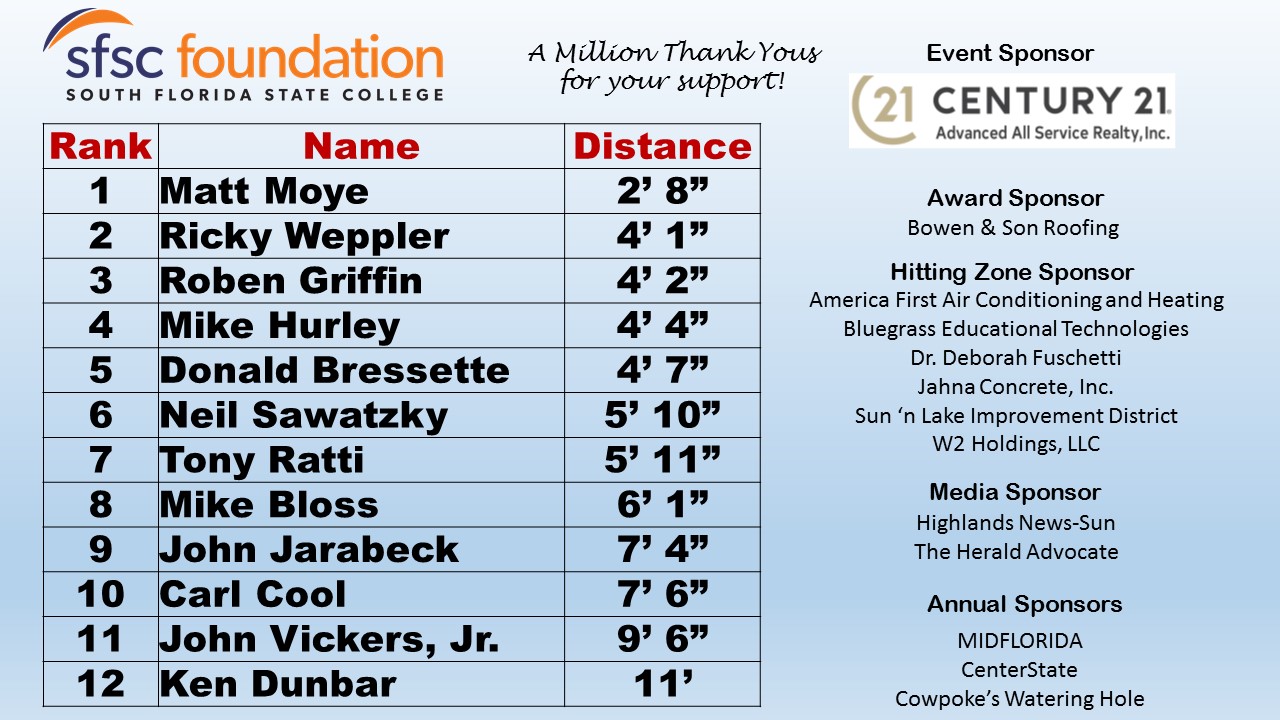 Location: Driving Range at Sun 'N Lake Golf Club
Price: $10 per bag of 10 balls
All funds raised will support SFSC's athletic teams. 
Dates:
Thursday, Jan. 17, 7:30 a.m.-5:30 p.m. – qualifier
Friday, Jan. 18, 7:30 a.m.-5:30 p.m. – qualifier
Saturday, Jan. 19, 7:30 a.m.-5:30 p.m. – qualifier
Sunday, Jan. 20, 9 a.m. – final
All amateur golfers, age 18 and older, are welcome to participate. Mark your calendars, practice your swing – and we'll see you at the range!
Sponsorships are available. Contact the Foundation at 863-453-3133 or foundation@southflorida.edu to reserve yours now.