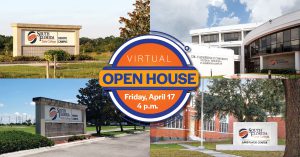 AVON PARK, Fla. – April 9, 2020 – Preparing to attend college can seem intimidating, but South Florida State College (SFSC) is making it easier for prospective students by offering a free Virtual Open House on Friday, April 17 at 4 p.m., on Zoom, a video conferencing program.
This 30-minute, interactive open house is for those who are interested in learning more about what is expected of students, classes the College offers, applying to the College, registering for classes, and applying for financial aid. Some of the questions that may be answered are: What if I don't know my college major? Can I complete my degree online? What is a hybrid course?
SFSC directors from the Highlands Campus, DeSoto Campus, Hardee Campus, and Lake Placid Center and a representative from the SFSC Financial Aid Office will be on hand to answer campus-specific questions.
To register for SFSC's upcoming Virtual Open House or for more information, email recruiter@southflorida.edu. Sign up for a free Zoom account at Zoom.us.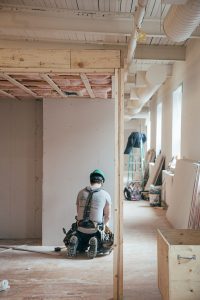 AVON PARK, Fla. – April 7, 2020 – South Florida State College's (SFSC) Corporate Education Department is offering "Introduction to Basic Construction," a course to enhance skills in residential carpentry, electricity, plumbing, and masonry. The course will be held on Friday, May 15, from 8 a.m. to 1 p.m.
Students will learn how to use basic hand and power tools, how to use a tape measure, about safety, and more in the four trades. In carpentry, students will learn to build a stud wall, repair drywall, and install roof shingles. In the electrical segment, they will learn safety and types of gauge wire used in lighting and outlets in residential construction. In plumbing, they will measure, cut, and join PVC pipe. They will learn to replace a sink faucet and install a new flapper in the toilet tank. In masonry, students will discover the difference between concrete and mortar. They will also learn the importance of footers and how a footer is dug and what goes into it. Further, they will learn to mix a batch of mortar and how block walls are laid.
"This class is a prelude to construction trades classes at SFSC," said Fred Hayes, coordinator of construction trades and previously the owner of a construction company for 35 years. "The presentation of this course is an opportunity to make a massive change in people's lives. The construction trades are always busy. And this introductory class will provide a preview of what the four trade classes are all about. In five hours, the students will get a taste of what the different areas of construction do. Training and knowledge can never be taken away from you."
To register for this class, call 865-863-784-7405. For more information, call 863-201-7195 or email corporatetraining@southflorida.edu. The course number is CRN 30736. The cost of the course is $130. SFSC's Corporate Education Department also offers in-depth, eight-week training courses that could lead to employment.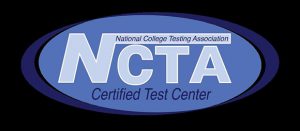 Avon Park, Fla. – April 3, 2020 – The South Florida State College (SFSC) Testing and Assessment Center has been recertified by the National College Testing Association (NCTA). Criteria for certification are rigorous and are based on the NCTA Professional Standards and Guidelines, which were developed to guide postsecondary test centers in the delivery of quality testing programs. 
With millions of educational, certification, and licensure tests administered in the United States every year, the need for secure testing environments and trained testing staff has never been greater. The SFSC Testing and Assessment Center is one among a growing number of test centers in the United States and Canada to have completed this intensive recertification process. This recertification will be in place for five years and can be renewed by demonstrating continued compliance to national standards.
Congratulations are extended to Adela Bello, director of the Testing and Assessment Center, and the entire staff at the Center for maintaining high test administration standards and for providing excellent service to a wide variety of students and community members in the performance of their duties. 
"We are proud and honored to be part of this NCTA testing community," Bello said. "I cannot begin to express how appreciative I and the members of my department are to all who assisted us during this four-month process, especially Dr. Timothy Wise, dean of student services."
The National College Testing Association, a non-profit organization dedicated to the promotion of professionalism and high-quality service in the administration of testing programs, offers certification to college and university test centers that demonstrate exemplary practices. NCTA membership numbers more than 2,200 testing professionals from 650 colleges and universities as well as 50 test companies and organizations offering test-related products and services. For more about NCTA, visit ncta-testing.org.
Contact the SFSC Testing and Assessment Center at 863-784-7214 for more information about the numerous testing services provided, or go to: southflorida.edu/current-students/testing-center.
Volunteers from the Retired and Senior Volunteer Program (RSVP) of Highlands County and South Florida State College (SFSC) developmental mathematics professor, Cheryl John, are currently sewing masks to assist local health care organizations during the coronavirus pandemic. RSVP is sponsored locally by SFSC.
Kris Juve, coordinator of RSVP of Highlands County, saw a Facebook posting by Highlands County Commissioner Don Elwell expressing the urgent need for face masks for health care workers. Juve contacted a nurse who works at a Polk County nursing home who said that because of the shortage of equipment, she and coworkers were required to wear the same masks all day long. She had been told that the nursing home would run out of masks within a week.
Juve immediately reached out to RSVP volunteers who are members of sewing groups in Sebring Falls, Tanglewood in Sebring, and Tropical Harbor Estates in Lake Placid.
"They were excited to hear from me," Juve said. "They're in their 70s and 80s, and their sewing clubs are closed for the time being. They were more than willing to take on the project of sewing masks for health care workers."
The nurse at the Polk County nursing home had requested a pleated mask with an opening, so that a filter could be placed in it. She wanted to be able to insert a surgical mask inside the cotton mask. According to Juve, "It's uncomfortable to wear a disposable surgical mask for 10 – 12 hours. It creates moisture and becomes hot. A nurse reported to me that some of their 'faces are breaking out.'"
Juve had posted a message through Elwell's Facebook feed indicating that the RSVP volunteers were working on masks, and she received responses from two nurses who were desperate for cotton masks.
 "I received a call from a nurse in a dialysis center in Sebring," Juve said. "She even bought fabric and elastic for the volunteers to use."
According to the descriptions of the nurses who contacted her, the RSVP volunteers created three prototype masks. "The masks we're making are 100% cotton and considered by the Centers for Disease Control (CDC) as 'crisis masks.' They are washable, but they are not hospital grade. They are going to local assisted living and nursing homes," she said.
"Having worked in the health care field, I have maintained a passion for the care and well-being of others," Juve said. "Our RSVP volunteers who are sewing masks shared that they felt helpless just sitting at home, and it's a perfect way for them to use their skills to support first responders and health care workers with the hopes of keeping them safe and well."
Those who need a mask, may contact RSVP by completing an online form at forms.gle/dQC1RN4PEdCcDir86. Anyone interested in helping RSVP volunteers sew masks or contribute materials for creating the masks are asked to email rsvpvolunteersforhighlands@gmail.com. Supplies that the volunteers need are: 100% cotton fabric, Coats and Clark thread, elastic (1/8", 1/4" or round cord), twist ties with no paper coating, and elastic hair ties (ponytail holders).
Cheryl John had contacted Juve about sewing masks for health care providers. John was already sewing face masks for her family members before hearing about critical shortages of them across the country. She was sewing masks because her 1-year-old daughter has multiple respiratory issues and needed the masks when going to doctors' appointments.
John's mother is a nurse at Lake Placid Health Care Center. When the nurses at the facility learned that John was making masks, they put in a request to have masks made for the facility.
"I have a few different patterns based on what people have asked for," John said. "Most of my masks are two layers of 100% quilting cotton with elastic. Some people have asked for masks that tie behind their head and neck. I've also sewn masks in four layers."
When searching for styles of masks that are needed, one style of mask John had seen on a Facebook post was the "Deaconess." The mask was named for Deaconess Hospital in Evansville, Ind. "The hospital was requesting masks on Facebook, and the post went viral and it came to my attention. The hospital later urged people to help make masks for health care facilities in their own parts of the country. It listed organizations across the country that needed help—and there was a large listing in Florida."
John posted on Facebook to ask if local health care workers or first responders needed masks and she received several responses. "Right now, I have requests for over 100 masks on my waitlist because multiple facilities have wanted them for their nurses at their facilities."
RSVP provides opportunities for adults age 55 and older to actively immerse in Highlands County through volunteer service. Volunteers serve in nonprofit and community agencies, governmental agencies, and health care facilities. Some of the assignments for volunteers may be mentoring and tutoring children and adults, assisting with meal distribution to the homebound, serving as local museum docents, or providing clerical assistance to partnering agencies. For more information about RSVP, call 863-784-7189.