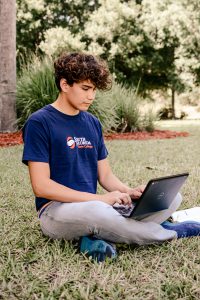 South Florida State College (SFSC) participates in the National Council for State Authorization Reciprocity Agreement (NC-SARA). However, NC-SARA has no effect on the state professional licensing or requirements for any courses or programs leading to professional licensure.
If you are an out-of-state student seeking professional licensure in a state other than Florida, and are taking an online course or program leading to professional licensure, South Florida State College cannot guarantee whether the course or program meets requirements for professional licensure in your state, if other than Florida.
If you are considering an online academic program that leads to a professional license, we encourage out-of-state students to contact the appropriate state licensing board or agency where you are located to familiarize yourself with the state educational and other licensing requirements for the profession or occupation in which you are interested.