AVON PARK, Fla. – April 7, 2021 – The Florida College System (FCS) has named two South Florida State College (SFSC) students to the 2021 All-Florida Academic Team.
Each year, the FCS names a Phi Theta Kappa (PTK) All-Florida Academic Team to honor students enrolled at Florida's public state and community colleges for their academic achievement, leadership, and service to the community.
The SFSC students earning this recognition are Sara Canali and Camila Rimoldi. They join 135 of their peers from the 28-member FCS in being named to the academic team.
Canali and Rimoldi will be recognized, formally, during the 2021 All-Florida Academic Team Awards Ceremony that takes place via a virtual platform using a pre-recorded format. The ceremony airs on Friday, April 23 at 2 p.m. EDT. The video will continue to be available for viewing until the end of April. A link to the pre-recorded ceremony will be posted on the All-Florida Academic Team webpage at floridacollegesystemfoundation.org/phi-theta-kappa. The Chancellor's Student Service Chapter Award winners will also be announced during the ceremony.
"We are so proud of Camilla and Sara for earning their distinguished places on the 2021 All-Florida Academic Team," said Amy Bohan, SFSC Honors Program director and Biology instructor. "Both of these young women are academically strong and have participated in various community efforts. Sara and Camilla are exemplary students and well deserving of this award. 
"Sara is the SFSC Art Club's marketing officer and is involved in the Aktion Club. In addition, she participates at Heartland Horses Equine Activities & Learning (HHEAL), a horseback therapeutic riding program. She is an athlete of Special Stars and recently graduated in Florida Partners in Policymaking, where she won the Alan C. Wesley Award in Policymaking. In pre-COVID times, Sara was involved in Miracle League Baseball, an organization that removes barriers for children with mental and physical disabilities and lets them experience the fun of baseball."
"Camilla has extensively participated in undergraduate research," Bohan said. "She has presented her work on coral gene expression at the Florida Undergraduate Research Conference, Florida Collegiate Honors Council, and Florida Academy of Science. Her abstract has been accepted for the 2021 Experimental Biology Conference, where she will be featured in a press release. In addition to her contribution to the science field, she published a paper based on her research on a 1926 hurricane, including Moore Haven, Fla. victims buried in Sebring. Camilla also holds offices in Phi Theta Kappa and Honors Ambassadors."
Students named to the All-Florida Academic Team were drawn from SFSC's Honors Program and the College's Tau Epsilon chapter of PTK. In nominating students for the All-Florida Academic Team, colleges consider participation in academic honors programs, membership in and awards from collegiate societies, and academic enrichment gained from internships and special projects.
PTK is an honor society that recognizes the academic achievements of community and state college students and helps them to grow as scholars and leaders. The society is made up of over 3.5 million members in the United States and 10 additional nations. For more on PTK, visit ptk.org.
For more information about SFSC's PTK chapter, contact Joan Briand, PTK advisor, at 863-784-7368.
April 5, 2021 – The South Florida State College (SFSC) Lady Panthers Volleyball Team advanced to the 2021 National Junior College Athletic Association (NJCAA) Gulf District and Florida College System Activities Association (FCSAA) State Volleyball Championships on April 1-3 at Lake-Sumter State College in Leesburg, Fla.  
"The last two years with this team were my favorite years of playing volleyball," said Maria Rodriguez, outside hitter for the Lady Panthers. "This team was a hard-working team throughout, and there was never a dull moment with them." 
The Lady Panthers finished in second place for the regular season to secure the No. 2 seed and were named the FCSAA State runner-up in Division 2.  
"Congratulations to Coach Kim Crawford and her Lady Panthers for an outstanding effort during this year's season and an outstanding representation of South Florida State College at the Region 8 tournament," said Rick Hitt, athletic director at SFSC.  
In tournament action, the Lady Panthers swept Florida Gateway College 3-0 on Thursday, April 1. They continued their quality play Friday, April 2 by sweeping Pasco-Hernando State College 3-0 and securing a spot in the Championship match against Gulf Coast State College. On Saturday, April 3, the Lady Panthers were defeated 3-1 by the Lady Commodores, who won the 2021 NJCAA Gulf District Championship and advanced to the NJCAA Division 2 National Tournament.  
"These past two years have been my best, and not just because of the winning, but because of the ladies who made up this winning team," said Kim Crawford, head volleyball coach at SFSC. "They are outstanding athletes, but more importantly they are extraordinary people. I loved walking into the gym to coach them. They loved to train and hit the weight room; they were true competitors. I will miss them tremendously. I'll miss their music, dancing, and singing as well. I have been truly blessed to have had this opportunity to coach every one of them." 
For more information about athletics and to attend games or matches for free at SFSC, visit southflorida.edu/community/athletics.  
AVON PARK, Fla. – March 23, 2021 – Four South Florida State College (SFSC) students presented research at the 84th annual meeting of the Florida Academy of Sciences that was held on Friday, March 19 and Saturday, March 20 in a virtual format. Bethune-Cookman University hosted the annual meeting.
The Florida Academy of Sciences was founded in 1936 and is the Florida affiliate of the American Association for the Advancement of Science. The Academy sponsors the Florida Junior Academy of Science to encourage young scientists; publishes the quarterly journal, "Florida Scientist"; and sponsors an annual meeting to give members an opportunity to present papers, honor their peers, and participate in multidisciplinary scientific exchanges.
Although most undergraduate researchers presenting at the Florida Academy of Sciences meeting were from state or private universities, SFSC students came from one of three Florida state colleges that made presentations—including Indian River State College and Hillsborough Community College.
SFSC's Osbaldo Cisneros, who presented "TGFẞ Family Receptors ACVRL-1, TGFẞR-1, and Endoglin Are Expressed on Human Endothelial Cells," tied for second place for best undergraduate poster in Biology. The other SFSC undergraduate student presentations were from Angelique Robertson on "Biomarkers to Predict Metastasis in Colorectal Cancer," and Carl and Coralis Ewing on "Expression Profiling of Circulating MicroRNAs in Canine Congestive Heart Failure and Associated Disorders."
"We are thrilled for all of our students that presented their research at the Florida Academy of Sciences annual meeting," said Dr. James Hawker, SFSC dean of arts and sciences. "Presenting one's research work to fellow students and faculty from all over the state is a vital component of learning to do research. Students articulating their project gives them important communication skills that they can apply in their future studies and career."
Dr. Hawker served as a judge for the Florida Junior Academy of Sciences research presentations in Biology.
For more information about undergraduate research at SFSC, contact Dr. James Hawker at 863-784-7329 or james.hawker@southflorida.edu.
AVON PARK, Fla. – March 12, 2021 – Two screenings of the Academy Award-nominated animated film, "The Breadwinner," will be held on Thursday, April 15 at 4:30 p.m. and Friday, April 16 at 7 p.m., at the Alan Jay Wildstein Center for the Performing Arts at South Florida State College (SFSC) in Avon Park. The screenings are free, but tickets are required due to social distancing.
"The Breadwinner," tells the story of an 11-year-old girl, Parvana, who lives in Kabul with her family under Taliban rule.  After the wrongful arrest of her father, Parvana cuts off her hair and dresses like a boy to support her family. Working alongside a friend, she soon discovers a new world of freedom and danger.
Based on the popular young adult novel by Deborah Ellis, the film confronts real-life issues with richly rewarding honesty that celebrates children and their strength. "Because the movie is frank about violence in Afghanistan, young children should stay home," said Cindy Garren, director of cultural programs at SFSC. "It's rated PG-13 and appropriate for older children."
Winner of the Cinema for Peace Awards and the Emilie Award for best animated film, it was directed by Nora Twomey and produced by Angelina Jolie. It has been nominated for 55 awards and has won 20 awards around the world. 
Tickets for "The Breadwinner" are free and available online at sfscARTS.org or by calling the SFSC Box Office at 863-784-7178. Prior to the screening, Dr. Keith Cavedo, SFSC professor, will discuss the art of animation and the techniques used in the beautifully crafted movie.  USF doctoral candidate, Parandoosh Sadeghinia, will help audiences understand the history, culture, and Taliban rule of Afghanistan.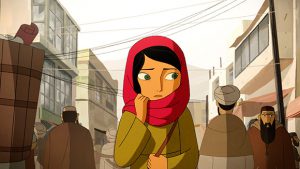 "This is a good opportunity to come see a show at the Alan Jay Wildstein Center for the Performing Arts," Garren said. "Easy parking, comfortable seats, and family entertainment is all free."
The film is one of four free performances, celebrating cultural diversity, which are funded by the National Endowment for the Arts and presented by SFSC Performing Arts. Rudram Dance Company, a classical Indian dance company, will perform Saturday, June 19 at 7 p.m. Free tickets are also available online for this performance at sfscARTS.org.
Face masks are required to be worn during performances.  All seats are socially distanced and the venue is sanitized and disinfected prior to performances.
The Alan Jay Wildstein Center for the Performing Arts is located on the campus of South Florida State College located at 600 West College Drive in Avon Park. Parking is free.
AVON PARK, Fla. – March 11, 2021 – The Lee Boys, one of the top "sacred steel" bands in the United States, are scheduled to perform at the Alan Jay Wildstein Center for the Performing Arts at South Florida State College (SFSC) in Avon Park on Saturday, April 10 at 7 p.m. The performance is free, but tickets are required due to social distancing.
Sacred Steel is a music style and African American tradition that evolved out of the House of God Pentecostal churches during the 1930s. Worship services, driven by a lap steel guitar, was punctuated by "shout" or "praise" music. In the 1970s, the pedal-steel guitar was introduced into the House of God by musicians including Maurice "Ted" Beard Jr, Calvin Cooke, Chuck Campbell, and Acorne Coffee. Determined to incorporate the pedal-steel into their musical tradition, they developed unique tunings, pedal setups, and playing techniques. 
The Lee Boys are a family group which consists of three brothers: Alvin Lee (guitar), Derrick Lee, and Keith Lee (vocals), along with their nephews, Alvin Cordy Jr. (seven-string bass), Earl Walker (drums), and Roosevelt (pedal-steel). Chris Johnson, a young pedal-steel player from Miami, has joined The Lee Boys. Johnson, a huge fan of Collier's, is making quite a name for himself and has shared the stage with Anders Osborne, Warren Haynes, Robert Randolph, Eric Gales, Campbell Brothers, and more.
Following a blazing performance at the 2008 Bonnaroo, The Lee Boys were asked to perform on NBC's "Late Night with Conan O'Brien." Their rousing performance had the host jumping out of his chair and raving about the band. The Lee Boys are also the subject of a Florida PBS documentary.
In the last decade, The Lee Boys have performed for more than 750,000 music fans at festivals throughout the United States, Canada, Europe, and Asia. Their unique sound has attracted musical artists such as The Allman Brothers Band, B.B. King, Buddy Guy, Robert Plant, Robert Randolph, Derek Trucks, Mavis Staples, Gov't Mule, Blind Boys of Alabama, Black Crowes, John Legend, and The Roots – all of whom have performed with the Lee Boys and/or invited them to tour with them.
"Their 2019 'Live on the East Coast' album reached #1 on the chart and it was a follow up to their impressive 'Testify' album," said Cindy Garren, director of cultural programs at SFSC. "This promises to be a raucous, funky performance for the whole family, and I expect to see people dancing in the aisles. This is a casual dress event."
Face masks are required during the performance. Seating is socially distanced. Tickets are available online at sfscARTS.org or by calling the SFSC Box Office at 863-784-7178.
The Alan Jay Wildstein Center for the Performing Arts is located on the campus of South Florida State College located at 600 West College Drive in Avon Park. Parking is free.
Upcoming free performances include:  "The Breadwinner," the award winning, animated film on Thursday, April 15 at 4:30 p.m. and Friday, April 16 at 7 p.m. and Rudram Dance Company, a classical Indian dance company on Saturday, June 19 at 7 p.m.
AVON PARK, Fla. – March 5, 2021 – Nine South Florida State College (SFSC) students presented research at the 2021 Florida Undergraduate Research Conference (FURC) that was held this year in a virtual format.
FURC is one of the largest multi-disciplinary research conferences in the United States and is open to all undergraduate researchers in Florida to present their research in a poster format. The Conference offers college and university students presentation experience, networking opportunities, and professional development workshops. The February 2021 FURC was hosted by the Florida Undergraduate Research Association and Florida State University (FSU).
The SFSC students' scientific research presentations for the conference were varied and, for the lay person, seemingly complex. Kyria Wickham and Kosha Upadhyaya researched genes that are involved in blood vessel formation and neuron function. Devan Patel assessed if high sugar affected the function of endothelial cells (cells that line blood vessels). Osbaldo Cisneros is looking at angiogenesis—blood vessel formation—and the potential influence that endothelial cells have on angiogenesis. Carl and Coralis Ewing are researching if freely circulating biomarkers in canine plasma influence both cardiovascular heart function and kidney function in canines. Angelique Robinson is researching if biomarkers from patient tissue can be used to test for colorectal cancer. Camila Rimoldi examined whether certain genes involved in sound generation, detection, or reception are also found in coral, as they may use sound for communication. Angela Huange is researching whether circadian rhythms (daily light and dark cycles) affect thyroid tumor cell metabolism and cancer gene expression.
Amy Bohan, SFSC biology instructor and Honors Program director, and Dr. James Hawker, dean of arts and sciences, presented a workshop at the conference that discussed how SFSC adjusted through the pandemic, keeping students engaged in undergraduate research.
"I'm pleased with how our students have adapted in times of this pandemic," said Amy Bohan. "Not only have we been able to continue meeting biweekly via Zoom to discuss science-related papers, but we have been able to virtually meet once a month for our Undergraduate Research Forums at SFSC. Our students have been able to continue working in the lab in some capacity, which has allowed them to progress in their research. It is rewarding to see so many students from SFSC present their data in this new virtual format, as seen during FURC, held by FSU, on Feb. 26 and 27. We had a great turnout, and I'm looking forward to the upcoming Experimental Biology and Florida Academy of Science conferences, where we will also have students present their work."
According to the FURC website, the benefits of undergraduate participation in research are many: it increases students' logical and critical thinking skills; increases student retention, achievement, and persistence, especially for underrepresented groups; is associated with a stronger identity as a scientist; increases the likelihood of students pursuing a graduate degree; increases students' self-confidence in designing and executing scholarly or research projects; and increases their overall satisfaction with their undergraduate educational experience.
For more information about undergraduate research at SFSC, contact Dr. James Hawker at 863-784-7329 or james.hawker@southflorida.edu.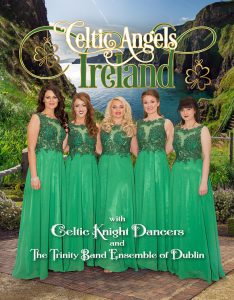 AVON PARK, Fla. – March 3, 2021 – Celtic Angels return to the Alan Jay Wildstein Center for the Performing Arts at South Florida State College (SFSC) on Thursday, March 4 for two performances at 3 p.m. and 7 p.m.
"They wowed our audience when they performed their Christmas show in 2018," said Cindy Garren, director of cultural programs at SFSC. "Their lyrical voices, the beautiful gowns, and the incredible performance by the all-male dance corps was truly a memorable concert." 
The Celtic Angels performance celebrates their heritage through Irish dance, music, and song, performing the selections "Danny Boy," "Ireland I'm Coming Home," and "Rocky Road to Dublin." The Trinity Band Ensemble of Dublin back up the songstresses on authentic traditional Irish instruments.
Some of the sweetest voices under heaven make up the Celtic Angels: Victoria Kenny, Emily Carroll, Tammy Browne, Amy Penston, and Ellie Mullane — Irish to the core and seasoned entertainers all. These ladies cut their teeth in such musicals as "West Side Story," "Grease," and in Jury's Irish Cabaret.
Patrick O'Mahoney of Riverdance leads the Celtic Knight Dancers, an athletic dance team that leaves audiences speechless with their rhythms and artistry. It's a genuine Irish production and suitable for family audiences.
The capacity in the 1,460-seat Alan Jay Wildstein Center for the Performing Arts has been reduced to 400 seats with social distancing. Face masks are required to enter the venue and during the performance. All performances are a minimum of 75 minutes without an intermission to reduce movement throughout the venue. Parking is free. Concessions are not available and patrons may bring a plastic bottle of water to the venue.
Tickets for Celtic Angels Ireland are $30, $35, and $40. Pairs of seats are available online at sfscarts.org. For groups of three, four, or more, call the SFSC Box Office at 863-784-7178. The Alan Jay Wildstein Center for the Performing Arts is located at 600 West College Drive on SFSC's Highlands Campus in Avon Park.
Upcoming performances include: Canadian Brass on March 11, Johnny Peers and Muttville Comics on March 7, Sail On – Beach Boys tribute on March 9, and the Chicago tribute band Chi-Town Transit on March 23.
Feb. 18, 2021 – South Florida State College (SFSC) has again been designated as a Military Friendly® School by VIQTORY, a service-disabled, veteran-owned business that issues the longest-running, most comprehensive review of college and university services provided to military and veteran students.
Each year, VIQTORY establishes the list of Military Friendly® Schools from the results of public research and the data-driven survey that is submitted by each institution. This year, over 1,200 schools completed the survey and 747 were chosen for the designation.
"Military Friendly® is committed to transparency and providing consistent data-driven standards in our designation process," said Kayla Lopez, national director of Military Partnerships for Military Friendly®. "This creates a competitive atmosphere that encourages colleges to consistently evolve and invest in their programs. Schools who achieve designation show true commitment and dedication in their efforts. Our standards assist schools by providing a benchmark that promotes positive educational outcomes, resources, and support services that better the educational landscape and provide opportunity for the Military Community."
SFSC provides veterans with academic advising and counseling for all programs and degrees. Veterans are able to sign up for courses the first day of registration regardless of how many hours they have earned. The Cashier's Office offers veterans and/or their dependents who use VA benefits a 60-day deferment from the time classes start to pay their tuition and fees. This allows veterans to enroll in courses without the need to pay up front.   
"Being prior military and now the director of the Career Development Center, I understand the importance of knowing a veteran or dependent using VA educational benefits will get a quality education," said Robert Hampton, veteran school certifying official and director of the Career Development Center at SFSC. "By pursuing their education, it helps with their transition from military to civilian. Their benefits were earned through enduring sacrifice, so it is only right for an institution to provide the best educational experience possible. The designation of Military Friendly® does just that."
As part of the College's outreach to veterans, SFSC accepts a variety of educational benefits provided by the Department of Veteran Affairs. Those benefits range from the Post-9/11 GI Bill, which provides financial support for education to individuals who have at least 90 days of aggregate service after Sept. 10, 2001, to Veteran Readiness and Employment Program, Chapter 31 for veterans who suffered a service-connected disability that limits their ability to work or prevents them from working. 
The SFSC Testing Center is recognized as an "open" military friendly testing center by the United States Department of Defense which regulates most military educational assistance programs. The College-Level Examination Program (CLEP) lets students earn college credit for what they already know by earning qualifying scores on any of 33 introductory-level college subject examinations.
The exams are funded by the United States government through the Defense Activity for Non Traditional Education Support (DANTES). Through this program, eligible DANTES-funded test takers attempting a test title for the first time will not only have their exam fee funded by DANTES, but the SFSC Testing Center will also waive their administrative fee for veterans and active military, with proper ID.
Along with providing educational opportunities, the College also offers interactive tools to assist them with career planning, counseling, and job placement efforts at the Career Development Center.
The College is committed to helping military-affiliated students feel welcome on campus by ensuring they have access to the educational benefits to which they are entitled. To assist with any deployment and training issues, any military student called to active service can interrupt education and return without penalty.
The 2021-2022 Military Friendly® Schools list will be published in the May issue of G.I. Jobs magazine and can be found at militaryfriendly.com.
For more information about SFSC's veteran services, contact Rob Hampton at 863-784-7128 or email robert.hampton@southflorida.edu.
ABOUT MILITARY FRIENDLY®
The Military Friendly® Schools list is created each year based on extensive research using public data sources for more than 8,800 schools nationwide, input from student veterans, and responses to the proprietary, data-driven Military Friendly® Schools survey from participating institutions. The survey questions, methodology, criteria and weighting were developed with the assistance of an independent research firm and an advisory council of educators and employers. The survey is administered for free and is open to all postsecondary schools that wish to participate. Criteria for consideration can be found at militaryfriendly.com.
AVON PARK, Fla. — Feb. 22, 2021 — South Florida State College (SFSC) student, Gabriel Dezzeo, has been selected as a semifinalist for the prestigious Cooke Undergraduate Transfer Scholarship. He is one of 406 semifinalists chosen from over 1,500 applicants attending 398 community colleges in 44 states and the District of Columbia. Dezzeo graduates from SFSC in May 2021 and has set his sights on attending medical school.
Through this award, the Jack Kent Cooke Foundation supports exceptionally talented community college students seeking to complete their bachelor's degrees. Cooke Transfer scholars are selected based on their exceptional academic ability and achievement, financial need, persistence, service, and leadership. Students must be currently enrolled in community college and residing in the United States.
"It is extremely significant that an excellent student at a small community college has the chance to win an undergraduate transfer scholarship to aid in his studies toward his baccalaureate degree," said James Hawker, Ph.D., SFSC dean of arts and sciences. "They don't get as many opportunities. So, we do all we can to help deserving students with great potential realize their dream of university transfer and a postgraduate degree (in medicine in this case) if that is their goal."
Research commissioned by the Jack Kent Cooke Foundation found that community college students who transfer to selective institutions have equal to or higher graduation rates as students who enrolled directly from high school or transferred from four-year institutions. Yet, at the nation's top colleges, only 5% have transferred from a community college. The Undergraduate Transfer Scholarship seeks to increase the number of community college students completing their education at top four-year institutions. 
"We are excited to recognize this group of semifinalists for their academic achievements," said Seppy Basili, executive director of the Jack Kent Cooke Foundation. "We are especially impressed by the incredible perseverance and drive these students have exhibited during such an unprecedented year." 
The Undergraduate Transfer Scholarship recipients will be announced in April. In addition to financial support, selected Cooke Transfer Scholars will receive comprehensive educational advising from the Foundation to guide them through the process of transitioning to a four-year college or university and preparing for their careers. Undergraduate Transfer Scholars will also receive opportunities for internships, study abroad, and graduate school funding, as well as connection to a network of over 2,800 fellow Cooke scholars and alumni.
AVON PARK, Fla. – Feb. 19, 2021 – The South Florida State College (SFSC) Foundation, Inc. recently created The Randy Allwood Memorial Automotive Scholarship as a tribute to Randy Allwood, a lifelong auto mechanic who resided in Sebring.
Funds from the $50,000 endowed scholarship will be used to provide tuition and fees for students currently enrolled in the SFSC Automotive Service Technology Program or the SFSC Auto Body Repair and Refinishing Program. The first scholarship of approximately $500 will be available beginning spring 2021, with preference given to applicants demonstrating financial need and a strong commitment to completing their respective program. An applicant must be a resident of DeSoto, Hardee, or Highlands County.
Allwood worked for Annett Bus Lines as director of maintenance from October 1986 until his death from lung cancer last March. According to David Annett, vice president of Annett Bus Lines, "Randy stood for the safe operation of more than 50 buses which traveled nearly 2.5 million miles per year during his 34 years with the company."
"My husband kept saying, 'I want to do something for kids,'" said Allwood's wife, Janet. After speaking with Brian Annett, president of Annett Bus Lines, about establishing a scholarship for future auto mechanics, Janet went to Randy's room in hospice and got his OK.
"At 1:40 the next morning, Randy passed away," she said. "So, it was literally the last thing he wanted to do." With the assistance of Brian and David Annett, Janet approached the SFSC Foundation to establish a scholarship.
"Randy always loved auto mechanics," Janet said. "He was a fabulous mechanic, and he wanted to help other people get established in that career. When he was able to work, he mentored mechanics working under him. That way, he helped to further their education and get them trained."
Originally from Wauseon, Ohio, Allwood's family purchased the A&M Union 76 gas station in Sebring in 1966. "He was about 16 years old when he started working on motor vehicles," Janet said. "He loved learning what made them work and, if they didn't work, why not." Allwood graduated from Sebring High School in 1972 and was the mechanic at Union 76 for five years until his parents sold the business.
According to Janet, Allwood knew little about maintaining motor coaches when he went to work for Annett Bus Lines. "He taught himself by reading their 8-inch thick manuals and dissecting things." Soon, he was teaching other mechanics. In fact, two of his mentees were Brian and David Annett.
Janet said that the Annetts were like adopted sons to Allwood. They worked with Allwood when they were teenagers, and they learned the bus business through him. "When he was ill, David and Brian would come by every week and talk with Randy for several hours," she said. "Randy was not very responsive much of the time, but as soon as the boys came to visit him, he would perk up. He would talk all about the buses. He was still very much involved with the business up until two weeks before he passed. It gave him something to look forward to."
David Annett best explained Allwood's passion for passing along his know-how to auto mechanics. "Randy was most comfortable and most satisfied around young learners of the trade, particularly those he knew he could start off right," Annett said. "He spoke often about the younger generation and seemed genuinely interested in passing along knowledge. Though it seems like a losing proposition to those who knew Randy, he had an incredible drive and desire to see others know what he knew—particularly, young mechanically inclined and curious future mechanics."