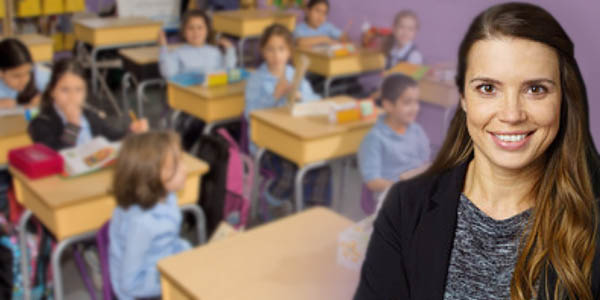 Elementary Education – BSEE
South Florida State College's Bachelor of Science in Elementary Education (BSEE) degree program creates future educators who are ready for the challenges of today's classrooms.
The program provides courses in educational pedagogy and theory along with field experiences and internships in local schools, which prepares students for state certification and the profession of teaching.
The BSEE program is accepting applications now for fall term. If you have an Associate in Arts (AA) degree and have completed certain prerequisite education courses, you may be eligible to apply in this two-year program. Graduates will be eligible to become state-certified teachers in kindergarten through sixth grade with ESOL and Reading endorsements.
For more information, consult the College Catalog or call the BSEE advisor at 784-7154.
Candidates must submit their applications online, or mail them to the registrar at SFSC Highlands Campus, 600 West College Drive, Avon Park, FL 33825.
Minority students who are accepted into SFSC's BSEE program and meet certain criteria can apply for the Minority Teacher Education Scholarship. Other scholarship opportunities are available based on minority status, military service, and other criteria.
Value of the BSEE Degree
SFSC's BSEE degree program prepares you to teach grades K-6 while working in diverse educational settings and with students of varying capabilities. You will learn how to plan and implement lessons that integrate math and science, health, music and movement, literature, fine arts, language arts, and social sciences. You will observe teachers in their classrooms, teach lessons through the practicum and internship courses, and complete a full-time teaching internship. Field experience builds upon previous semester experiences.
Courses cover such topics as:
Teaching English as a second language
Reading competency
Exceptionalities among students
Classroom management
Assessment
Integrated approaches to teaching methodologies at the elementary school level
Benefits of SFSC's BSEE Degree Program
Earn a bachelor's degree at a lower cost than at many universities.
Earn a bachelor's degree in your own community.
Get ESOL and reading endorsements with your BSEE degree.
Experience a cohort format with small class sizes and highly qualified instructors.
Get on-the-job training with internships and practicums in the local school districts.
Job Outlook for Elementary Teachers
Teachers make a powerful impact on the lives of their students – and one that can never be fully measured. Teaching is a demanding profession but it comes with many rewards, which is why U.S. News and World Report ranks it 10th in its Best Social Service Jobs. As the report noted, "Elementary school teachers build a special bond with their students as they watch them grow and learn throughout the year."
In the next decade, job opportunities for elementary teachers are expected to grow by as much as 17 percent in DeSoto, Hardee, and Highlands counties, according to the Florida Department of Economic Opportunity's 2013 employment projections. Nationally, elementary teaching jobs are projected to grow by 12 percent, based on figures released by the U.S. Department of Labor's Bureau of Labor Statistics.
Apply to the BSEE Program
Step 1: Complete the General Student Application to South Florida State College.
Step 2: Complete the application to the BSEE program.