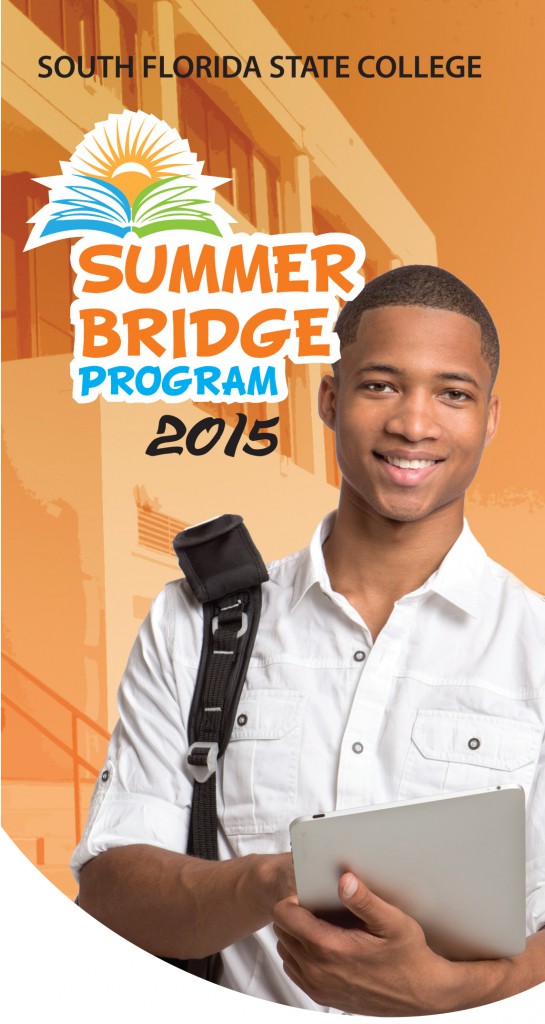 SFSC's 2015 Summer Bridge Program is accepting applications from students who wish to attend any one of its one-week sessions at the SFSC Highlands and Hardee campuses.
Sessions meet 8:30 a.m.-3:10 p.m. on these dates:
June 15-19 at the Highlands Campus
June 22-26 at the Hardee Campus
How to Apply
Download an Application to the Summer Bridge Program, or request a copy from your high school guidance counselor.
Who Can Attend
The Summer Bridge Program is open to students who will enter grades 11-12 in fall 2015, but especially first-generation college students (whose parents do not have a college degree). For other eligibility requirements, consult your high school guidance counselor or call the Summer Bridge Program directors.
Educational Focus
Attending the Summer Bridge Program improves your reading, writing, and mathematics skills so that you can eventually succeed in college. SFSC instructors work with you to develop these skills while introducing you to the educational opportunities SFSC offers. You'll get a clear vision of how you can continue to prepare for college during your senior year in high school.
The Summer Bridge Program will help you:
Explore careers and college-going attitudes
Identify and strengthen academic deficits in reading, writing, and mathematics
Enhance your socialization skills
Strengthen your understanding of topics related to Science, Technology, Engineering, and Math (STEM).
Field Trip to Fort Myers
By attending the Summer Bridge Progam Monday-Thursday, students quality to participate in a Friday field trip to Florida Gulf Coast University and Bowditch Point Regional Park and Preserve in Fort Myers. Van departs at 8:30 a.m. from SFSC. Transportation and admission to the program are free.
Cost: It's Free
The Summer Bridge Program is free to qualified applicants who attend the full five-day program. Students who do not complete all five days may be responsible for repaying the $150 program fee.
Lunch is provided free to all participants, Monday-Thursday. Students are responsible for their own lunches during the Friday field trip.
Questions
Call Magie Hulbert at 784-7209 or Dr. Kimberly Batty-Herbert at 784-7329.
The Summer Bridge Program does not count toward an associate degree.