Library Hours
Library Information for the Fall Term
For the fall term, the library will be open 7:30 a.m. until 5 p.m. Monday through Friday. As per the college mandate, face coverings will be required to enter the building. Students are asked to contact the Dean, Student Services (863-784-7107 or SFSCStudentServices@southflorida.edu) if they have questions or concerns about face coverings. Community members and visitors who do not comply may be denied service and will be instructed to leave college property immediately.
Because of social distancing and state mandate, there is limited occupancy with no more than two students per table and group study rooms. There are ten computers available, three of which are for community use.
The two group study rooms should be booked in advance by going to https://libcal.southflorida.edu/spaces?lid=1501. There is a limit to 2 students per room maintaining social distancing.
If students need librarian assistance, it is highly recommended that they schedule an appointment with the librarian at https://libcal.southflorida.edu/appointments/librarian. The appointment can be either face-to-face at any campus or via Zoom. For online library assistance, use the Ask a Librarian link which can be found on the library website and all libguide pages.
At the Highlands Campus, students are encouraged to place books on hold so that library staff can retrieve them and contact them when they are ready for pick up. This can be done through the online catalog via Panther Central or calling the library at 863-784-7306. At the other campuses, students can call the campus directly and ask for the books to be pulled by campus staff. Books and DVDs can be returned either in the book drop or on the cart on the second floor at the Highlands Campus or in the book drop or the front desk at the other campuses.
For printing, students need to have a wepa account (sign up for one at wepanow.com/ — click on Log In) and put money on the account using their debit/credit card. Students can also use their own debit/credit card at the wepa kiosk by following the prompts. There will be a 40 cent surcharge per print job using this method. We encourage students to make an account to avoid this surcharge. Library staff will not be providing change or using the community card until further notice. If you have any questions, call 863-784-7306 or email SFSC-Library@southflorida.edu.
Libraries at DeSoto, Hardee, and Lake Placid will be open only if the campus/center is open. Please contact the campus directly for further information about library and computer use. Books can be put in the drop boxes at the DeSoto and Hardee campuses. Books from Lake Placid can be put in the drop box at the Highlands Campus or given to the Lake Placid staff.
User Resources
My Account (renewals, holds and library fines)
A-Z Database List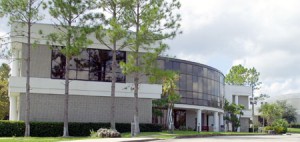 Assistance

Contact an SFSC Librarian