Library Hours
Starting March 30, the Library hours at the Highlands Campus will be Monday-Thursday, 8 a.m.-7 p.m. and Friday, 8 a.m.-5 p.m. These hours are subject to change depending on demand. Call 863-784-7306 if you have any questions.
The Library will be open to SFSC students who need access to a computer to attend their online classes. Students must reserve a computer through this link: libcal.southflorida.edu/reserve/ or the BOOK STUDY ROOMS link on the library website (southflorida.edu/current-students/library/highlands-campus-library). Six computers can be reserved for 90-minute slots. At this time and until we see what the demand is, students can reserve only one 90-minute slot per day. Check Brightspace and Panther Central for any updates or call us at 863-784-7306.
Students wanting to check out books will need to place holds through the online library catalog. Holds are pulled every morning and students are contacted either by phone or email. Students can access the online library catalog through Panther Central. The multitude of online resources can also be found through the Library Channel on Panther Central.
Books and DVDs need to be return to the book drop located outside the main doors facing the parking lot. All books have been renewed until April 30, 2020.
For online library assistance, use the Ask a Librarian link which can be found on the library website and all libguide pages.
Libraries at DeSoto, Hardee, and Lake Placid will be open Monday-Thursday, 8 a.m.-5 p.m. and Friday 8 a.m.-4 p.m. Please contact the campus directly for further information about computer use.
User Resources
My Account (renewals, holds and library fines)
A-Z Database List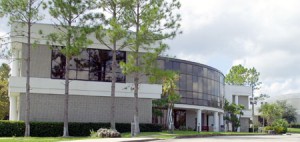 Assistance

Contact an SFSC Librarian