After Thanksgiving, celebrate #GivingTuesday, the international day of giving, with the South Florida State College Foundation on:
Tuesday, Dec. 3, 2019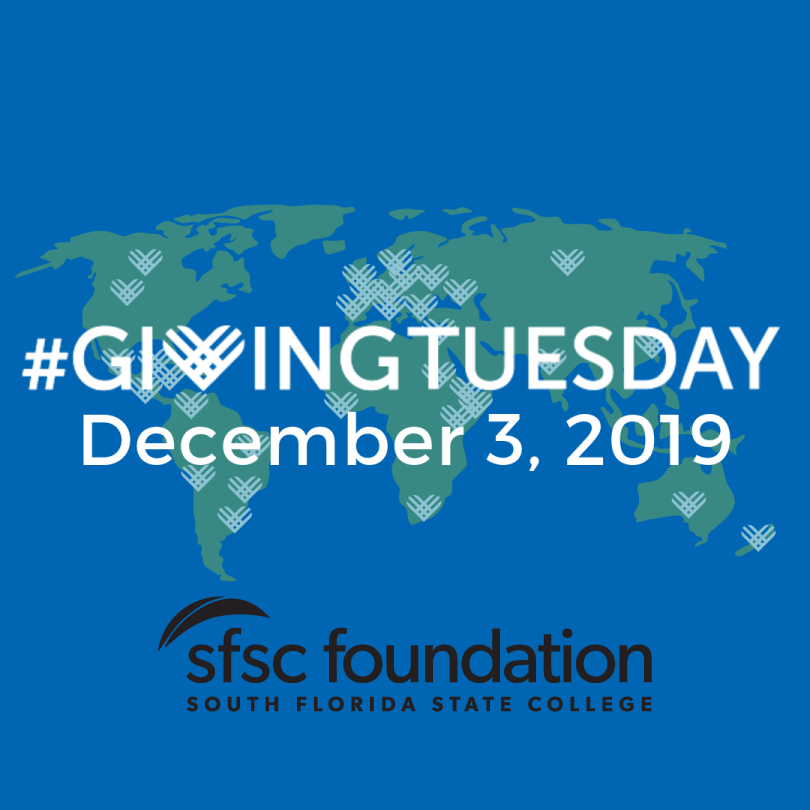 We are accepting donations of any amount and you can send your donation right from this page via PayPal. Your donation will help the SFSC Foundation offer scholarships, support academic programs, and equip educational facilities. Your contribution is tax deductible to the full extent allowed by law. If you are more comfortable making your donation over the phone or mailing in a check, please call the Foundation at 863-453-3133. We can accept Visa, Mastercard, Discover, and pledges over the phone.