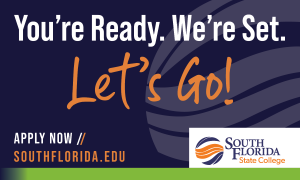 AVON PARK, Fla. – June 1, 2020 – South Florida State College (SFSC) rolled out its new marketing campaign to refresh its message and adapt to our changing and challenging world. The headline of the new campaign is: You're ready. We're Set. Let's Go!  
The new campaign speaks to those who are apprehensive about getting their education started or those who may have doubts about returning to college. SFSC has a variety of instruction options for students to choose from that include fully online, small class size, hybrid (face-to-face and online), and the RN program has the option of evenings and weekends.
"We want students to know that our staff and faculty are ready to start them on the path to the rest of their lives," said Melissa Kuehnle, director of institutional communications at SFSC. "We know that each student has their own unique needs, interests, and goals, and we are supportive of all three. For instance, if a student wants to stay local because they don't know what the future holds, SFSC can assist that student in achieving their current goals and save them money in the process. We are set to serve our community, and we know they are ready to get started."
SFSC plans to use a mix of media in the coming months, including print, outdoor, digital, and social. The campaign is a fresh reminder that through higher education, the time is perfect to get started on a bright and positive future.
For more information about SFSC, call 863-453-6661, email recruiter@southflorida.edu, or visit southflorida.edu.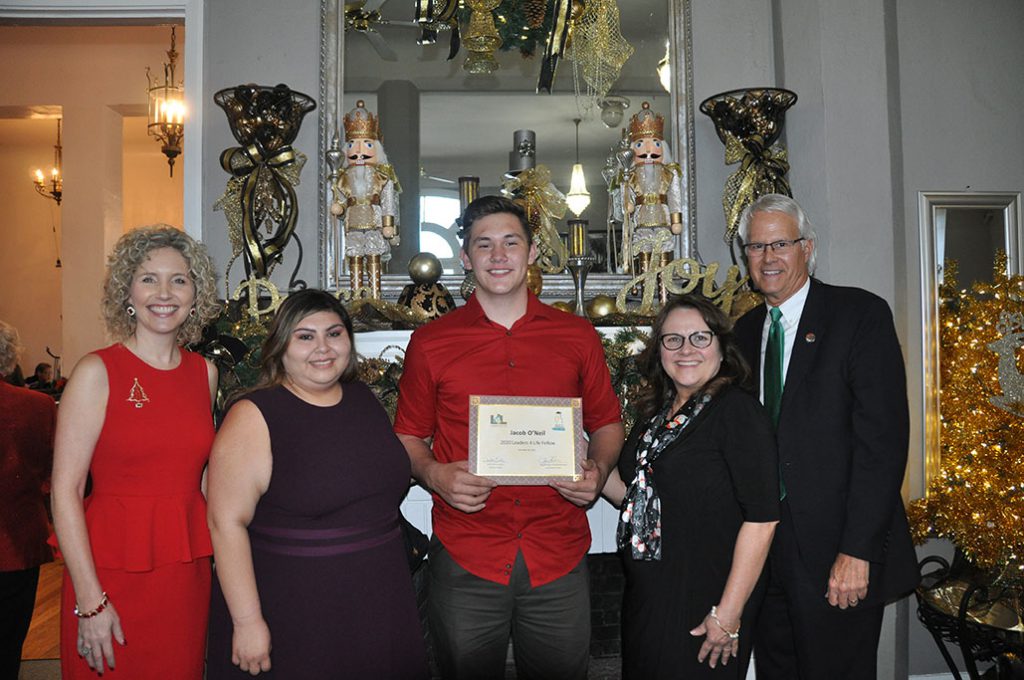 Jan. 22, 2020 – At the annual South Florida State College (SFSC) Foundation Christmas Luncheon on Thursday, Dec. 5, Jacob O'Neil was surprised when he opened the letter that announced he had won a Take Stock in Children (TSIC) $40,000 Leaders 4 Life Scholarship from the Asofsky Family Foundation. The crowd gave O'Neil a standing ovation for his accomplishment and expression of gratitude.
O'Neil was one of six students statewide who received the scholarship, an award that covers non-tuition expenses such as housing, books, and transportation. His tuition will be covered by a separate TSIC scholarship. O'Neil was eligible for the scholarship because of his participation in the local TSIC program. The program matches students at-risk of not completing high school with mentors who guide them toward earning their high school diplomas and onto college with scholarships in hand.
The Leaders 4 Life Scholarship is an initiative of the Asofsky Family Foundation, which supports programs aimed at helping the state's youth. The foundation awards the scholarship in partnership with TSIC. The SFSC Foundation is the lead agency for TSIC within the College's service district of DeSoto, Hardee, and Highlands counties.
"As Jacob read aloud to a room full of people that he was a 2020 Leaders 4 Life winner, his voice cracked, his eyes teared, and so did mine," said Danielle Ochoa, student services coordinator for the local TSIC program. "Always gracious, he recognized his mentor's weekly visits for the last five years and thanked the room for their support of the Take Stock in Children program. I could not be more proud of Jacob, his incredible work ethic, and awesome determination to chase his goals."
"When I received the Leaders 4 Life Scholarship I was simply overwhelmed with emotion," O'Neil said. "I was relieved, ecstatic, nostalgic, and most of all, grateful. I realized that having a purposeful and productive college life would be possible because I wouldn't spend the whole time working to pay every bill I had. Leaders 4 Life has shown me kindness and given me opportunities I never thought I would have."
O'Neil graduates from Sebring High School in May 2020 and plans to earn a bachelor's degree through the University of South Florida's (USF) MUMA College of Business. His ultimate goal is to join the U.S. Marines as an officer and become a member of the Marine Recon unit. Because USF offers an ROTC program for each of the armed services, O'Neil would like to enter its Marine ROTC program to prepare him for life in the military.
Since the inception of the Leaders 4 Life program, the local Take Stock program has had 13 finalists and, of those, seven have gone on to become winners of the $40,000 non-tuition scholarship. O'Neil is the 14th finalist and eighth winner.
AVON PARK, Fla. – Aug. 7, 2019 – South Florida State College (SFSC) honored 29 graduates of its practical nursing program at a pinning ceremony on Thursday, Aug. 1 in the Alan Jay Wildstein Center for the Performing Arts in Avon Park.
Pinning ceremonies recognize nursing graduates for their accomplishments, emphasize their responsibilities as health care providers, and officially welcome them into the nursing profession. Having earned their occupational certificates in practical nursing, the graduates are now eligible to take the National Council for Licensure Exam for Registered Nurses (NCLEX-PN) and apply for practical nursing licenses from the Florida Board of Nursing.
The 2019 practical graduates are Ana Avila, Cassidy Beers, Jessica Boatwright, Evelia Cabrera, Crystal Carpenter, Kevin Coleman, Candace Dean, Megan DelPrete, Anquenette Evans, Xenia Gardner, Kyle Jahna, John Jimenez, Leydi Lopez, Julia Mack, Robert Mathews Jr., Erin McGlinchey, Danielle Minnick, Enma Miranda, Dominique Morales, Grant Morris, Jessica Morris, Israel Munoz, Heidi Palacios, Mary Reyes, Jennifer Salgado, Dianna Salinas, Terrion Salmon Worrell, Morgan Walters, and Amy Ward.
On behalf of the College, Dr. Sidney Valentine, vice president for academic affairs and student services, congratulated the graduates and spoke about inspirational six-word stories that Ernest Hemingway created as a challenging and expressive movement to tell a story in only six words. "When you look back on how it all started, I hope your six-word story is: The day I became a nurse."
Nursing instructor and keynote speaker Sharmin Jones is no stranger to the SFSC stage. She was the commencement speaker when she received her Bachelor of Science in Nursing from the College. On Thursday, she told a story about her late grandmother who motivated her to continue her education and become a nurse. She told the graduates, "There are many times you want to give up. We hit rock bottom and suffer in our lives, but that's more reason to keep on in your life. Don't let anyone or anything get in your way. Education will give you more opportunities for higher paying jobs."
Jones has been a nurse for 18 years and before she became an integral member of the SFSC Nursing Education team, she served as director of medical-surgical units for AdventHealth Sebring.
Class president Jessica Morris of Hardee County spoke to her fellow graduates about their training within the PN program and the focus on caring when she said, "The most important lesson was compassion. Not only for patients, but each other." She also spoke about their combined purpose by saying, "If one life breathes easier because you have led, then it was all worth it." To conclude, she ended her address with a celebratory, "We did it y'all," which was validated by hearty applause.
Graduates received their pins from a person of their choice, such as family members and friends. The ceremony concluded with the new nurses lighting candles to symbolize the impact they will make on the world and then reciting the Nightingale Pledge of nursing ethics, named after Florence Nightingale, the founder of modern nursing.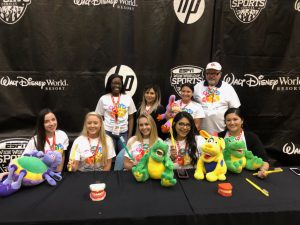 AVON PARK, Fla. – May 24, 2019 – South Florida State College (SFSC) dental students participated in the Special Olympics Florida State Summer Games on Friday, May 17 and Saturday, May 18 by offering dental screenings to almost 750 individuals on Friday and another 900 on Saturday.
The Special Smiles dental screenings were part of the 4,755 health screenings offered through the Healthy Athletes program that is dedicated to improving athlete health and fitness, resulting in a greater experience in sports and wellness.
Throughout the two days, 2,425 athletes from across Florida traveled to Disney's ESPN Wide World of Sports Complex in Orlando to compete in a variety of sports. In attendance for the opening ceremonies was Senator Rick Scott and Orlando City Soccer players Shane O'Neill and Dillon Powers.
"The dental students had a great time supporting the Special Olympics," said Bobby Sconyers, professor of dental assisting at SFSC. "We were honored to participate in an event that contributes to the lives of so many."
For more information about the dental programs at SFSC, call 863-453-6661 or email healthsciences@southflorida.edu.
ABOUT SPECIAL OLYMPICS
The ultimate objective of Special Olympics Florida is to help people with intellectual disabilities participate as productive and respected members of society at large, by offering them a fair opportunity to develop and demonstrate their skills and talents through sports training and competition, and by increasing the public's awareness of their capabilities and needs.
ABOUT SOUTH FLORIDA STATE COLLEGE
SFSC is a comprehensive, open-access, higher education institution dedicated to providing a student-centered environment focused on learning and personal enrichment through quality programs and services. At its campuses in DeSoto, Hardee, and Highlands counties and through its online presence, the College offers certificates, associate degrees, and bachelor's degrees that lead to the continued success of its graduates and a variety of opportunities for the educational, cultural, and economic advancement of the service district. SFSC is one of the 28 institutions of the Florida College System.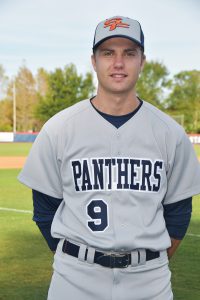 AVON PARK, Fla. – May 20, 2019 – South Florida State College (SFSC) baseball player P.J. Cimo was named the 2019 Suncoast Conference Male Student Athlete of the Year by the Suncoast Conference athletic directors and sport chairs at their meeting on Friday, May 17. Cimo is the sophomore co-captain of the SFSC Panthers and his leadership on and off the field earned him this recognition.
"Without question, one of the finest young men I have ever had the pleasure to coach. Congratulations to P.J. and his family for this honor; it is well deserved," said Rick Hitt, head baseball coach and athletic director at SFSC.
Cimo earned a 4.0 GPA during his two years on the SFSC Panther baseball team. He was named First Team All-Conference in 2019 and FCSAA All-Conference, All-State, and NJCAA All-American in 2018. Cimo was on the SFSC President's List all four terms and a member of the Tau Epsilon chapter of the Phi Theta Kappa academic honor society. He also participated in several department- and team-sponsored community service projects while at SFSC. Cimo is currently undecided on his future four-year school of choice.
For more information about athletics at SFSC, visit southflorida.edu or contact Rick Hitt at 863-784-7036 or Richard.Hitt@southflorida.edu.
ABOUT SOUTH FLORIDA STATE COLLEGE
SFSC is a comprehensive, open-access, higher education institution dedicated to providing a student-centered environment focused on learning and personal enrichment through quality programs and services. At its campuses in DeSoto, Hardee, and Highlands counties and through its online presence, the College offers certificates, associate degrees, and bachelor's degrees that lead to the continued success of its graduates and a variety of opportunities for the educational, cultural, and economic advancement of the service district. SFSC is one of the 28 institutions of the Florida College System.
AVON PARK, Fla. – May 6, 2019 – For the second consecutive year, South Florida State College (SFSC) will offer a no-cost, summer STEM Camp for students who will be in high school to start the 2019-20 school year. STEM Camp will take place from June 3 – 21 on the Highlands Campus in Avon Park.
SFSC's STEM Camp focuses on improving the math skills that are the foundation of science, technology, and engineering. On Fridays, campers will take field trips to Kennedy Space Center (June 7) and Universal Studios STEAM Education Program – Transformers Roll Out (June 14). STEM Day will be celebrated on the final Friday of camp on June 21.
STEM Camp is Monday-Friday from 8:30 a.m. – 3 p.m. and students must apply for participation. All campers are responsible for providing their own transportation to and from the SFSC Highlands Campus. Mondays-Thursdays, breakfast and lunch will be provided, but breakfast from 8 – 8:30 a.m. is optional. During the Friday field trips lunch will be provided.
For information, contact Tasha Morales at 863-784-7401 or moralest@southflorida.edu. To apply, visit southflorida.edu/stem-summer-camp to fill out the STEM Summer Camp Application. The application deadline is Friday, May 24.
AVON PARK, Fla. – April 23, 2019 – South Florida State College (SFSC) will host Leadercast, the world's largest one-day leadership conference, broadcast live from Duluth, Ga. and simulcast to hundreds of locations around the world on Friday, May 10, 2019, 8 a.m. – 3:30 p.m. This is the second year that SFSC will host the event at its Highlands, Hardee and DeSoto campuses.
Leadercast was founded in 2001 with the mission to fill the world with leaders worth following by providing events and resources for individual teams, organizations, and corporations across all industries. Through its events, blog, podcast, webinars, digital badging, and Leadercast NOW video library, Leadercast outfits leaders to be their best each day of the year.
Each year, Leadercast Live dives into leadership issues relevant to today's leaders to provide solutions and inspiration to help attendees around the globe be better leaders. This year's theme, Leading Healthy Teams, builds on the overall mission of the event: to fill the world with leaders worth following. Healthy teams yield fulfilled employees, effective collaboration, high organizational engagement, and greater long-term success.
Leadercast Live 2019 will bring nine organizational health experts to one stage to teach attendees the art and science of successful team building.
The leadership experts speaking this year are:
Juliet Funt, CEO of WhiteSpace at Work
Ginger Hardage, founder of Unstoppable Cultures
Carla Harris, vice chairman and managing director at Morgan Stanley
Gayle King, co-host of CBS This Morning and editor-at-large at O, the Oprah Magazine
Dr. Caroline Leaf, communication pathologist and cognitive neuroscientist
Patrick Lencioni, best-selling author and founder of The Table Group
 Marcus Samuelsson, award-winning chef, restauranteur, author, and TV personality
Craig Springer, executive director of Alpha USA
Andy Stanley, leadership communicator, author, and pastor
The pre-show will begin at 8:30 a.m. and the first speaker will take the stage at 9 a.m. The show will run until about 3:30 p.m.
This year's title sponsor is MidFlorida Credit Union and gold sponsor is the Mosaic Company. A variety of sponsorships are still available and include tickets to the event.
The cost to attend is $50 which includes breakfast and lunch. Continuing Education Credits are offered for attending. To purchase your ticket for the 2019 Leadercast South Florida State College event, call 863-784-7405. For more information, visit southflorida.edu/leadercast.