Transition (LPN to RN) Program – AS
South Florida State College's Transition (LPN to RN) program helps LPNs earn an AS degree in nursing in one year and become eligible to take the NCLEX exam for licensure as an RN. 
Review all requirements pertaining to the Transition (LPN to RN) program. 
---
For more information about nursing at SFSC, please call 863-784-7225 or email healthsciences@southflorida.edu.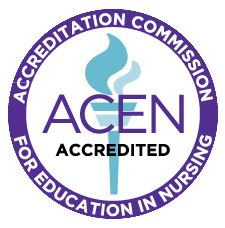 U.S. Department of Education's (USDE) Regulation 34 CFR 668.43 (a) (5) (v). Completion of program requirements results in eligibility to apply to take the National Council Licensure Examination (NCLEX) RN or PN in Florida or one of the other 27 nursing compact states if you apply for a multi-state license under the enhanced Nurse Licensure Compact (eNLC). A list of current compact states can be located on the National Council of State Boards of Nursing website (https://www.ncsbn.org/nurse-licensure-compact.htm). If you are a student who resides outside of Florida or one of the compact states, South Florida State College cannot confirm whether these degree programs meet educational requirements for professional licensure in your state. Since the ASN program at South Florida College is nationally accredited, the curriculum should meet the requirements of other states; however, some states have requirements in addition to the program's curriculum. If you wish to take the NCLEX exam in a non-compact state, please contact the board of nursing in the state to determine whether this degree or certificate program will meet their licensure requirements.