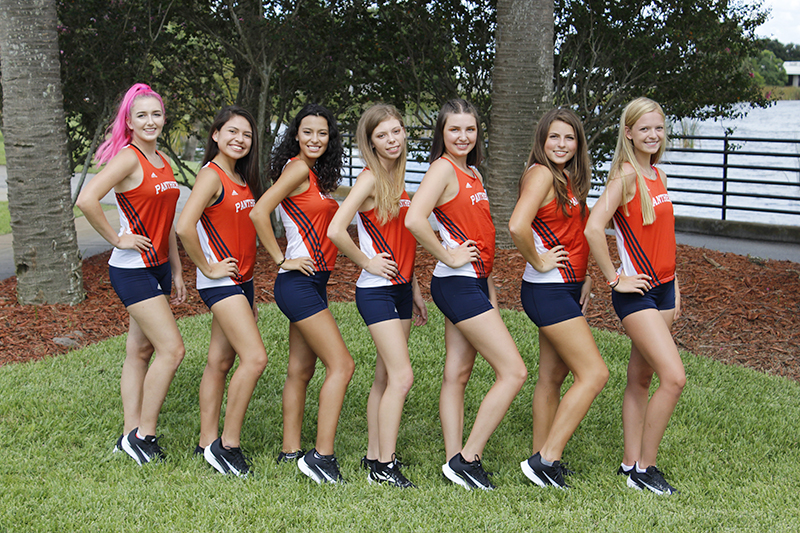 The 2018 Lady Panthers Cross Country Team (from left): Hailey McMahon, Lexy Barraza, Jaydeen Ibanez, Tessa Egan, Abbi Liddle, Kamryn Folger and Jenna Moyle.
Lady Panthers Cross Country Team 2018
South Florida State College's Lady Panther Cross Country team returns for its third year under Head Coach Krista Schult. The coaches and athletes have been working extremely hard preparing, and are looking forward to hitting the ground running during their fall schedule.
SFSC is very proud of our athletic programs and appreciate the support of the SFSC administration, faculty and staff, and the enthusiasm of all SFSC students who attend the events.
Thank you for visiting our Lady Panther Cross Country web page, and go Panthers!