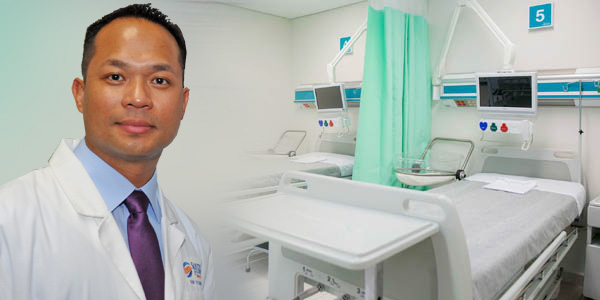 Licensed Registered Nurses (RNs) can earn a Bachelor of Science Degree in Nursing (BSN) online at your own pace or by attending classes at the SFSC Highlands Campus.
For information about the program and the enrollment process, consult the College Catalog or call the SFSC Advising and Counseling Center at 784-7131. To understand the obligations of BSN students, review the BSN Degree Student Handbook.
What's the Value of a BSN?
As the demand for health care increases, so do the responsibilities of nurses. A BSN degree opens doors to higher paying nursing positions by expanding the types of nursing duties RNs can perform and qualifying them for positions in management and health education.
With a BSN degree in hand, you can:
Establish a career path in a specialty that interests you. The possibilities include, but aren't limited to, medical/health services management, family practice, obstetrics and gynecology, emergency room nursing, critical care nursing, medical-surgical nursing, or mental health.

Begin your career in non-clinical areas, like teaching, consulting, or research.

Qualify for admission to a graduate degree nursing program.
What is the RN to BSN Program?
SFSC's BSN program is a limited-access, two-year program for students who hold an Associate Degree in Nursing (ADN) or its equivalent and a Registered Nursing (RN) license in Florida.
The program is based on the Quality Caring Model©, which was developed from the research of Dr. Joanne Duffy and Dr. Lois Hoskins, the first doctors to document the link between quality, compassionate nursing care and successful patient outcomes. Curriculum goes beyond teaching clinical skills and provides education in areas that prepare graduates for management positions, including:
Professionalism
Scope of practice
Legal and ethical considerations
Evidence-based research
Gerontology
Health care policy
Interdisciplinary collaboration
Advanced clinical care
Relationship-centered caring
Unique Course Schedule
Many RNs say they'd like to get a BSN degree; they just don't have the time to work and attend college classes. SFSC's BSN program eliminates that obstacle by holding classes online or one full day per week (if minimum class size is met).  Classes are held on Tuesdays for third-year students and Thursdays for fourth-year students. This maximizes the time students spend in class and frees up the rest of the week for working schedules and family life.
SFSC's unique BSN program delivers courses using a hybrid or online format of direct instruction is delivered through technology.
Basic Admission Criteria
You may be eligible for acceptance into the BSN program if you meet basic criteria:
You hold an Associate Degree in Nursing (ADN) or its equivalent from a regionally or nationally accredited institution.

You are an RN with a current unencumbered Florida registered nursing license.

You are certified in Basic Life Support (BLS) for the Healthcare Provider or higher through the American Heart Association.

Your minimum overall GPA is 2.0 on a 4.0 scale, with a minimum grade of C in all common prerequisites.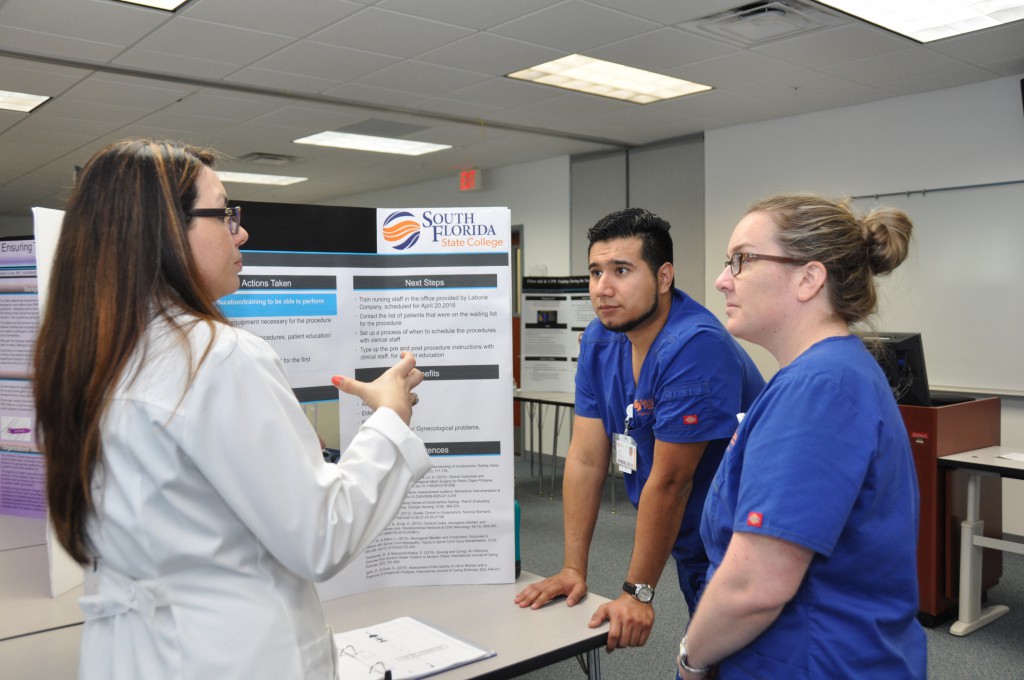 BSN Program Plan
Fall Term (Third Year)
 
Health Assessment, Wellness, and Prevention
3
Dimensions of Baccalaureate Nursing Practice
3
Inquiry and Evidence in Nursing Practice
3
Introducing General Chemistry (G.E.)
3
 
 
Spring Term (Third Year)
 
Pathophysiology for Nursing Practice
 3
Pharmacology for Nursing Practice
 3
Foundations of Gerontology
 3
Elementary Statistics (G.E.)
*College Algebra: If not completed during the RN program course must be completed during the BSN program.
 3
 
 
 Fall Term (Fourth Year)
 
 Community Health Nursing
 3
 Foundations of Nursing Healthcare
 Leadership and Management
 3
 Complementary and Alternative Therapies in Healthcare
 3
 Freshman English II (G.E.)
 3
 
 
 Spring Term (Fourth Year)
 
 Nursing Capstone
 3
 Fundamentals of Speech Communication (G.E.)
 3
 Humanities Elective (G.E.)
 3
 Nursing Elective
 3
 
 
 Nursing Electives:
 
Leadership and Management Specialty Focus:
Human Resource Management

3
Critical Care Specialty Focus:
Introduction to Critical Care Nursing

3