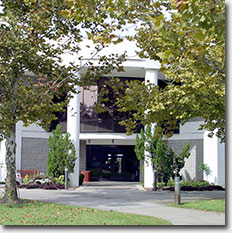 Frequently Asked Questions
---
Q:

Where are the libraries located?

A:

Highlands Campus
Map | Directions
Learning Resources Center
Building Y
600 West College Drive
Avon Park, Florida 33825-9356
Phone: 863-784-7306
DeSoto Campus
Map | Directions
Room 102
2251 N.E. Turner Avenue
Arcadia, Florida 34266
Phone: 863-993-1757
Hardee Campus
Map | Directions
Room 102
2968 U.S. 17 North
Bowling Green, Florida 33834
Phone: 863-773-3081
Lake Placid Center
Map | Directions
Room 116
500 East Interlake Boulevard
Lake Placid, Florida 33852
Phone: 863-465-3003
---
Q:

When are the libraries open?

A:

Highlands CampusBuilding Y, Second Floor
600 West College Drive
Avon Park, FL 33825   
Monday-Thursday:
Friday:
Saturday-Sunday:
7:30 a.m. – 9 p.m.
7:30 a.m. – 5 p.m.
Closed

---

DeSoto Campus
Room 102
2251 NE Turner Ave.
Arcadia, FL 34266
Monday-Thursday:
Friday:
Saturday-Sunday:
 8:30 a.m. – 8 p.m.
 8:30 a.m. – 5 p.m.
 Closed

---

Hardee Campus
Room 102
2968 US 17 North
Bowling Green, FL 33834
Monday-Thursday:
Friday:
Saturday-Sunday:
 8 a.m. – 9 p.m.
 8 a.m. – 5 p.m.
 Closed

---

Lake Placid Center
Room 116
500 Interlake Blvd.
Lake Placid, FL 33852
Monday-Thursday:
Friday:
Saturday-Sunday:
 8 a.m. – 9 p.m.
 8 a.m. – 5 p.m.
 Closed
---
| | |
| --- | --- |
| Q: | Which materials and services are available at DeSoto, Hardee, and Lake Placid? |
| A: | Print reference and circulating books, journals, and audio-visual items are available. Computers provide access to the library catalog, databases, and Internet. Campus staff assists with circulation. Students may call the Highlands Campus reference desk for reference assistance. |
---
Q:

How do I contact someone at the Highlands Campus Library?

A:
Call:
863-784-7306 (Library/Circulation)
863-784-7304 (Library/Reference)

…or e-mail SFSC_Library@southflorida.edu
---
Q:

How does an SFSC student or employee get a library card?

A:

For SFSC students and employees, the college photo ID card serves as a library card. Obtain your ID card in the Building B Wel-come Center or in the front office of the DeSoto or Hardee Campus or the Lake Placid Center.

Students in SFSC/high school dual-enrollment, SFSC Career Academy, and SFSC Adult Education (ABE, ESOL, GED preparation) should bring a photo ID (high school ID's are accepted for dual-enrolled and Career Academy students) to the Highlands Campus library circulation desk or the front office in DeSoto, Hardee, and Lake Placid Center in order to use library computers or check out library materials.
---
Q:

How does a community member get an SFSC Library card?

A:

A community member, age 16 or older, may borrow from SFSC libraries. We have a reciprocal borrowing agreement with the Heartland Library Cooperative (HLC); HLC cardholders may present their HLC cards and a photo ID to our circulation desk to have SFSC borrower accounts established at no charge.

A community member with no HLC card may purchase an SFSC Library card at the Highlands Campus cashier's office or in the front office of the DeSoto or Hardee Campus or the Lake Placid Center. The card fee is $5 for five years. On the Highlands Cam-pus, bring payment receipt to the Library circulation desk to pick up your card. A library card is required for borrowing materials from any SFSC library and for using computers in the Highlands Campus Library.

We issue free library cards to high school juniors and seniors who are not dual-enrolled, 16 and older. Pick up a card applica-tion at he Library circulation desk; return the application with a parent's or guardian's signature.

You are responsible for anything checked out on your library card. If you lose your card, contact us immediately so we can halt the card's use.
---
Q:

What are my Borrower ID and PIN?

A:
Your Borrower ID is your GID, also known as the X number. Your GID can be found on your student ID or obtained through the Office of the Registrar. Please enter the X and the eight following digits.
 
If you are a community patron who has purchased a library card or use a Heartland Library Cooperative card, you may log in using the barcode printed on your SFSC library card or your HLC card; however, you will not be able to access databases or e-books. Please visit the library in person for access to these resources.

Your personal identification number (PIN) is the last four digits of your GID/X number or library card number. If you want to change your PIN, call the circulation desk at the Highlands Campus or the front office in DeSoto, Hardee, or Lake Placid.
---
Q:

How many books may I check out?

A:
SFSC students (including dual-enrolled):
20 items for 30 days.
 
Faculty and adjunct faculty:
50 items for the term.
 
Full-time and part-time staff:
20 items for 30 days.
 
Career Academy students:
5 items for 14 days.
 
Community borrowers (adults):
5 items for 14 days.
 
High school juniors and seniors (not dual enrolled):
5 items for 14 days
---
| | |
| --- | --- |
| Q: | May I check out DVDs or videotapes? |
| A: | Yes. Most audio-visual materials are allowed to circulate for seven days. You may check out two audio-visual items at a time. |
---
Q:

Can I get into my Library account to see what I have out, renew books, etc.?

A:
Yes. A link to the My Account login page is in the center of the library home page on the SFSC website. Click the My Account tab.

You can also get into My Account while you are searching the Library catalog:

From any catalog page, click Log In.
Enter your library card number and library PIN; click Log on.
Click My Account on the upper left of the next page. 
---
| | |
| --- | --- |
| Q: | How much will I be charged for a late book? |
| A: | The late fee is 25 cents a day per book and $1 a day per audio-visual item. |
---
| | |
| --- | --- |
| Q: | I forgot my library card. Can I still use the library resources? |
| A: | You may always use materials in the library, but you will need a photo ID to use a computer, check out materials or use materials on reserve. |
---
---
Q:

May I order a book from another library?

A:
Yes. With a valid SFSC library card, students, faculty and staff may borrow books and other materials from other libraries through interlibrary loan. You can request books from other Florida state/community colleges by clicking the "Request" link in the SFSC Library catalog. To request books from libraries other than state colleges, see the interlibrary loan specialist at the Highlands Campus Library. Plan ahead; allow at least a week for requested materials to arrive.

Community borrowers should use their local public libraries for interlibrary loan services.
---
| | |
| --- | --- |
| Q: | May I return my book from another library to SFSC's library? |
| A: | Yes. Students, faculty, and staff may use the services of the Florida Distance Learning Library Initiative (DLLI) by returning books for other Florida libraries to any SFSC library. |
---
| | |
| --- | --- |
| Q: | I need to find information for a research paper. Where do I start? |
| A: | Consult our LibGuides, or speak with a reference staff member at the Highlands Campus library in-person, by phone, or through Ask-A-Librarian. |
---
| | |
| --- | --- |
| Q: | Are there computers for my use in the Libraries? |
| A: | Computers are available in the Highlands, DeSoto, and Hardee campus libraries, and in a computer lab adjoining the Lake Placid Center library. The Highlands Campus library computers may be used by students, staff, and community library patrons. At the other campuses/center, the computers in the libraries are for students only. Each campus/center has two computers set up in the lobby for community use. |
---
---
| | |
| --- | --- |
| Q: | Can I use my own computer or flash drive in the Library? |
| A: | Yes. The SFSC libraries have wireless connections, so you can go online using your mobile computer, tablet, or other web device. To print from a mobile device in the Highlands Campus Library you may use one of the options on our printing vendor page: https://www.wepanow.com/ |
---
| | |
| --- | --- |
| Q: | Can I access and print research information from online sources? |
| A: | Yes, in addition to using the Internet, library patrons, including community patrons not affiliated with SFSC, may use our subscription databases while in the Highlands Campus library. Students may do so at the DeSoto and Hardee Campus libraries and in the computer lab adjacent to the Lake Placid Center library. We subscribe to databases covering a wide variety of subjects. The contents may be saved, e-mailed, or printed. |
---
Q:

What does it cost to scan, print, or copy a document?

A:

Scanning is free.

Printing costs 10 cents per page for black and white, and 40 cents for color. You may use your credit card, money on your WEPA account, or purchase a 2 dollar pre-paid card at the Reference Desk.

Copies cost 10 cents per page for black and white, and 40 cents for color. The machine accepts only cash, in coins or small bills.
---
| | |
| --- | --- |
| Q: | Is computer usage limited? |
| A: | The Highlands Campus library computers are available to everyone, but students get priority when all workstations are in use. If others are waiting, the time limit is one hour. |
---
| | |
| --- | --- |
| Q: | Is the Learning Resources Center (LRC) accessible to students with disabilities? |
| A: | Yes. Students with specific disabilities may request accommodations and services such as large print or other forms of assistive technology. Students should first contact the disabilities specialist, located in the Counseling and Advising Center, prior to visiting the library, to determine the appropriate accommodations that are needed. For information on special accommodations at the DeSoto and Hardee campuses and the Lake Placid Center, contact the SFSC disabilities specialist in the Counseling and Advising Center at 863-784-7131. |