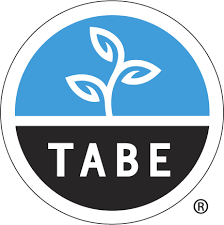 The Test of Adult Basic Education (TABE) is a broad achievement test that
measures basic skills in Reading, Language, Spelling, and Mathematics. Students who are applying to occupational and technical programs must provide scores from the TABE exam, in accordance with the Florida Department of Education's minimum basic skills requirements. The complete battery is completed in approximately four hours.
Some programs require students to achieve certain scores on the TABE as a condition of admission. Consult the College Catalog to determine whether the program you have chosen requires you to take the TABE.
Scheduling
All TABE exams are given by appointment only and requires at least 24 hours advanced notice. To take the TABE exam, you must meet with an advisor before you schedule an appointment.  Once you have met with an advisor, please contact your desired testing location to determine their specific TABE testing times and to schedule your appointment.
Exam day
On the day of your exam, bring in a valid form of photo identification. If you do not present a valid and acceptable photo ID on test day, you will be asked to reschedule your exam for a time when you can produce a valid and acceptable ID. Acceptable forms of ID are:
SFSC ID
Driver's license
State-issued photo ID
Passport
You must arrive at least 15 minutes prior to your scheduled test time.
Once checked in, you will be required to store all electronic devices and personal items in a secure locker prior to and during testing.
Testing candidates are the only ones allowed in the Testing Center; this includes children and guests of the testing candidate. Children are not allowed to be unattended outside of the Testing Center or any other area of the college during testing.
Fees:
If there is a fee associated with the TABE exam, you will be required to pay it on exam day. The fee structure is as follows:
Students = covered in the SFSC student application fee
Student retake = $5.00
Non-SFSC students = $30.00
Retesting:
If you need to retake the TABE, testing candidates may be retested six weeks after the initial administration using an alternate form and after obtaining a referral from Advising and Counseling. All examinees must wait six months before retesting on the same form and obtain a referral from Advising and Counseling.
Helpful Links