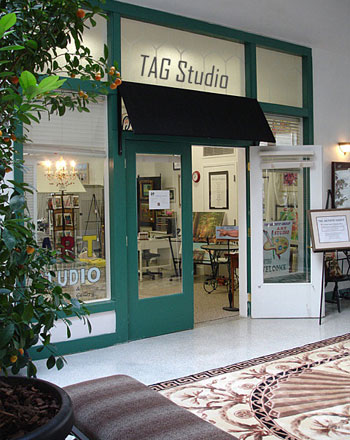 The Artists' Group at South Florida State College consists of a community of artists who are committed to developing their individual talents and promoting an appreciation for art. They meet, work, offer workshops, and sell their artwork at the Artists' Group Studio, in the Hotel Jacaranda, historic arcade, 19 East Main Street, Avon Park. For dates and more information, visit the personal interest catalog at http://www.southflorida.edu/community/community-education.
Ongoing Classes
The Artists' Group offers informal art classes throughout the year. All classes are geared toward artists of every skill level. For more information, call 863-784-7346 or e-mail tagstudioart@yahoo.com.
Acrylic Painting: Louise Weis, instructor
Students paint subjects of their choice or work on a project with the instructor. Each participant completes two paintings during the session.
Creations in Clay/Clay Work/Ceramics: Betty McCarthy, instructor
This class is held in the Ceramic Studio at the SFSC Art Department.  Students use clay and pottery tools to learn various techniques for this sculptural medium. Glazes are applied and projects are kiln fired.