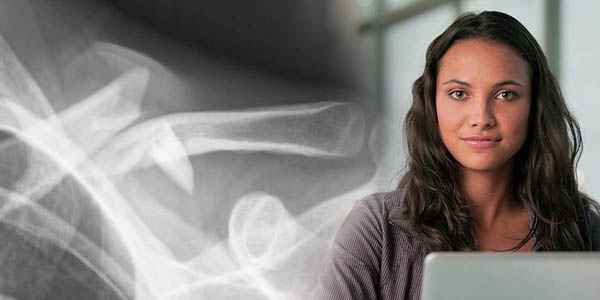 1650 | Radiography – AS
South Florida State College's Radiography program is your ticket to a well-paying job and a rewarding career as an integral member of the health care team.
By completing two years of instruction in classroom and clinical settings, students earn an Associate in Science (AS) degree in  Radiography and may apply to take the American Registry of Radiologic Technologists (ARRT) national examination for certification and registration.
Radiologic technologists are employed primarily by hospitals and diagnostic imaging centers. By performing radiologic examinations, radiologic technologists aid in diagnosing, preventing, and treating disease. They prepare patients for exams, use radiographic equipment safely, perform complex imaging procedures, and produce accurate images of the body.
Employment of radiologic technologists is projected to grow by 21 percent through 2022, or higher than average for most occupations, according to the U.S. Department of Labor's Bureau of Labor Statistics. The Florida Department of Economic Opportunity (FLDOE) reports that radiologic technologists earn an average starting salary of $19 an hour in DeSoto, Hardee, and Highlands counties.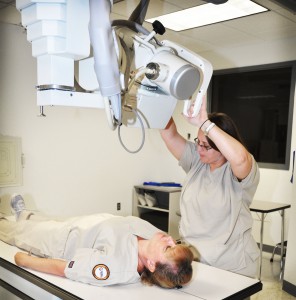 Radiologic technologists specialize in such fields as:
Computed tomography (CT) scans, which produce cross-sectional images of the body with the use of X-rays
Magnetic Resonance Imaging (MRI), which provides diagnostic information about physiological conditions as well as the anatomical structure of the body's tissue without the use of X-radiation
Cardiac-Interventional and Vascular-Interventional radiography, which uses catheter or needle techniques to diagnose and treat disease
Mammography, the specialized radiographic examination of the mammary glands to detect early breast cancers before they spread
First Year

Fall Term

 

Microbiology

4

Methods of Patient Care

4

Radiographic Procedures I

3

Principles of Radiography I

2

 

13

Spring Term

 

Human Anatomy and Physiology II

4

Principles of Radiography II

4

Radiographic Procedures II

3

Radiographic Clinical Education I

2

 

13

Summer Term

 

Principles of Radiography III

4

Radiographic Procedures III

3

Radiographic Clinical Education II

2

Introduction to Microcomputers using Windows

3

 

12

Second Year

Fall Term

 

General Psychology

3

Principles of Radiography IV

3

Introduction to Sectional Anatomy and Computed Tomography

3

Radiographic Clinical Education III

3

 

12

Spring Term

 

Radiographic Pathology

3

Radiation Biology and Protection

3

Radiographic Clinical Education IV

3

Humanities Elective

3

 

12

Summer Term

 

Radiographic Seminar

2

Radiographic Clinical Education V

3

 

5
Accreditation
SFSC's Radiography program is accredited by the Joint Review Committee on Education in Radiologic Technology (JRCERT), 20 N. Wacker Drive, Suite 2850, Chicago, IL 60606-3182. Phone: 312-704-5300. Email: mail@jrcert.org.