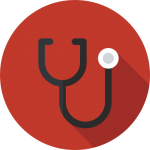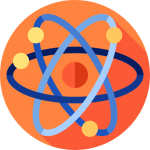 Your Pathway to Become a Doctor, Physician's Assistant, or Biomedical Scientist
A Doctor is a specially trained and licensed medical professional, and their job is to make a diagnosis and then decide on treatment which could include surgery. There are many different types of doctors, like physicians (human health), dentists (oral health), optometrists (eye health), pharmacists (medication), and veterinarians (animal health).
Doctors are vital medical professionals and:
practice medicine
examine patients
review medical history
diagnose illnesses or injuries
administer treatment
counsel patients on their health and well being
---
A Physician's Assistant obtains performs physical examinations, diagnoses illness and develops treatment. 
Physician's Assistants are essential for healthcare and:
order and interpret lab tests
counsel patients on preventative measures
perform various medical procedures
assist in surgical operations
write prescriptions
---
A Biomedical Scientist investigates and diagnoses patient illnesses and works in a lab. These individuals can specialize in such areas as infection sciences, blood sciences, cell sciences, or genetics and molecular pathology.
Biomedical Scientists are essential for healthcare and:
conduct laboratory and scientific tests 
evaluate the effectiveness of treatments
---
SFSC's Associate in Arts with a Pre-Professional major:
Plan your future by following the Pre-Professional Program Map.